Are you worried about generating leads? Then you need to take a look at your website. Your website has all the potential to generate more and more leads for your business. But for that to happen, your website has to consistently stay on the top. One of the best way it can stay at the top level is by getting along with Google. If you are one of those that Google dislikes, you need to ameliorate certain things in your website that Google hates. How? And what are those things that Google hate to see on your website? In this article I am going to discuss such seven things that Google dislike about your website.
If you are expecting your newly launched website to show up on the first page of the Google search results then you are living in an illusion. It takes time. Google checks all the parameters before it starts listing your website on the search engine results page.
The main aim of Google is to give the best user experience to its users. In order to do that, Google constantly improves and innovate.
How does Google do that?
By making changes to its algorithm. Every now and then Google launches algorithm updates. These updates determine how, when and why pages should rank. So you need to make sure that you are in compliance with these changes.
7 things Google dislikes on your website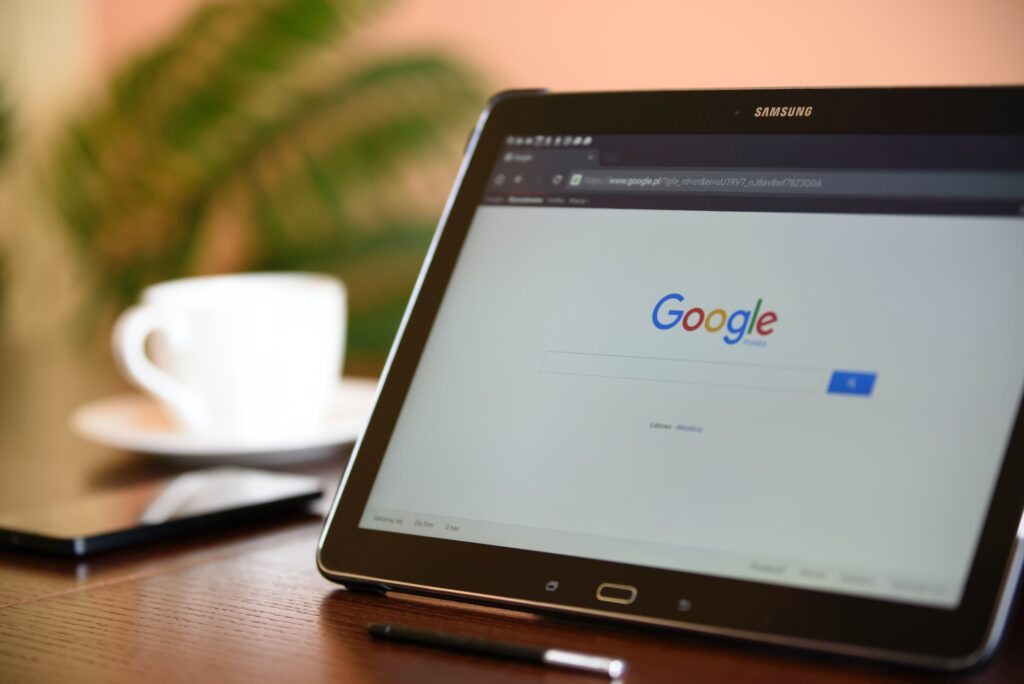 Before making any changes first we should know the things that is causing the poor performance of website in search results. Let's see seven things that Google dislikes about your website
Lets cut to the chase
1. Slow loading speed
This is a common thing that Google dislike on websites. Obviously a visitor would get frustrated if the site does not run speedily. According to Google, the average loading time that people expects of your site is three seconds. Slow loading websites gives poor user experience to the visitors and as we know Google's main goal is to give the best user experience. Hence, it will not index your site if it loads slowly. So you need to make sure that the speed of your site is not slow.
2. Not mobile-friendly
This is another major thing that Google dislike. It is a well known fact that the number of mobile phone users have increased manifold in the past decade, it has even crossed the number of desktop users. So, definitely Google will give priority to them. If your site is not responsive on mobile phone or is not mobile friendly then you will not see any progress in your site's performance and ranking. Google is now officially ranking websites based on their performance on mobile phones so you gotta make your site mobile friendly.
3. Thin content
Thin content is one major factor behind your site's low ranking. Google does not like thin content on site. It does not help the user in anyway and gives bad user experience. Hence, Google will not list the website in its search results page. You need to ask yourself ' would your readers find your content helpful'? if the answer is no then you need to stop putting thin content on your site. Make sure you put out valuable, high quality content. It should be informative for the user.
4. Loads of ads
Though ads are an important part of a website. They help you in generating leads. But sometimes they can become really irritating. If your site is filled with tons of ads which are irrelevant and spammy then Google will not like it and it will downgrade your rank. This is because user will be unable to figure out your site and would not find the information he is looking for. This poor user experience will not go down well with Google.
5. Not optimized for the right keywords
When the content is filled with the wrong keywords it will not show up in the results page. Google does not like the irrelevant keywords at all.
Why is that?
Simply because your potential customers will not use any irrelevant keyphrase as search phrase.
Before putting any keyphrase you must think from your users perspective. What would be the potential keyword that the user could use. Then according to that place the keywords. The important thing here is that keywords should be relevant to your content. Putting the right keyword is what Search engine optimization also considers.
For instance, if you are selling a lather jacket then definitely your keyword would not be "Black shoes" because that will be totally irrelevant, it could simply be "leather jacket" or "Best leather jacket" or "discounted leather jacket" etc. You need to optimize your content for the right keywords.
Related article: 7 Important tips to optimize your site for SEO
6. Broken links and 404 errors
This is another thing Google dislikes. And why not. 404 errors are the most irritating thing for a user browsing a site. It definitely affects the users experience negatively. Broken links also irritates the users and thus they leave your site. Google does not list sites having broken links and 404 errors. You need to make sure that all the broken links and 404 errors are fixed.
7. Unsecured site
Google does not like unsecured sites at all. Web security is an important issue these days. Cyber attacks are very common in present times. Google takes every measure to to ensure compliance. Google has time and again stated its stance on cyber security. It has exclusively stated that it is using HTTPS (Hypertext Transfer Protocol Secure) as a ranking signal. So, sites that have properly installed SSL (Secure Sockets Layer) certificates will be preferred over unsecured sites in ranking. So make sure you employ these factors to make your site safe and secure.
Summing up
It is very important for a site to have a good relationship with Google because it can give your site that boost by listing your site in the first page of search results. This can be very profitable for your business. It will be very helpful in generating leads. So make sure your website does not have these 'things' that Google dislike.
Just get in touch for more informative and interesting articles like this.