2021 was a busy year for Google as it brought many Algorithm updates. These updates made 2021 for SEO really stressful as they have to keep up with every update amid this pandemic. Google updates its search algorithm thousands of times every year. However, many of them go unnoticed. But, some updates catch the attention of the SEO as they are the major ones that rock their boat. The algorithm updates more or less aim to provide the most relevant and reliable search results to the users. With the help of all of the previous updates, Google has been able to decrease the number of irrelevant search results appearing on SERPs by over 40%. This post is a look back at the Google Algorithm Updates that shaped SEO in 2021 and may impact your strategy in 2022.
Here are Google Algorithm Updates 2021 in a nutshell for you.
Let's cut to the chase
Google Algorithm Updates 2021 in a nutshell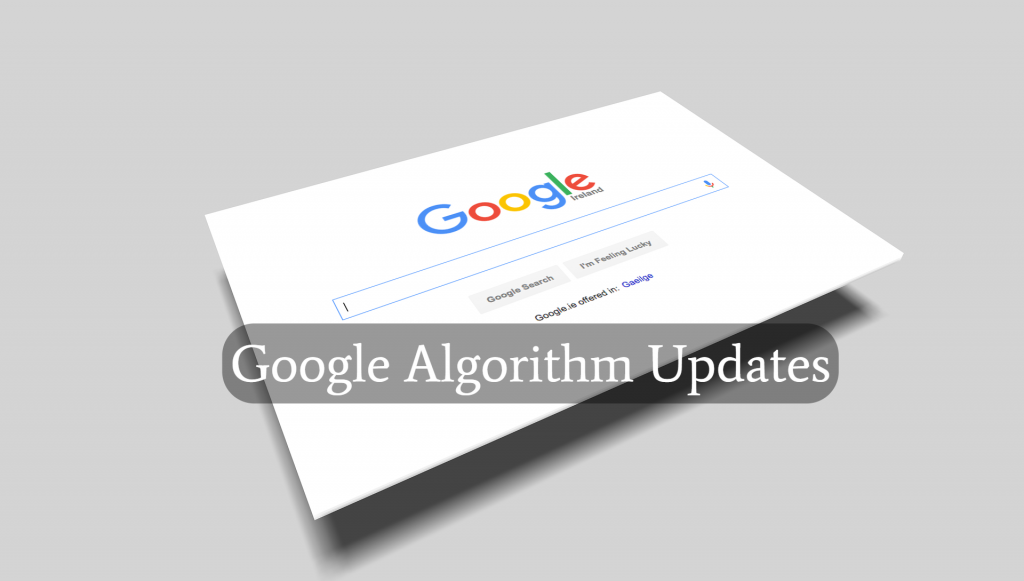 ✅ Product reviews update in April
The first major Google update in 2021 made appearance in the month of April. The name of the update is Product Reviews Update. The update first arrived at April 8, 2021 and it particularly targeted "thin content that simply summarizes a bunch of products" as stated by Google. This update was designed to reward higher quality, detailed product reviews with more visibility in search results. Google also cleared that this is not a core update and it impacted content in English language only. This update effectively finished rolling out on April 22, 2021 so it took around two weeks to completely roll out. During that time Google stated that "Although this is separate from our regular core updates, the advice that we provide about producing quality content for those is also relevant here".
Google announced a second Product Reviews Update named December 2021 Product Reviews Update which started rolling out on December 1, 2021. This update aims at rewarding high-quality and authentic product reviews.
✅ July Google's Link Spam Update
In the month of June-July 2021, Google released another update which was Link Spam Update. The first Link Spam Update rolled out on 23rd June, 2021 and another one on 28th June, 2021. Both of them finished rolling out in 24 hours. The last and probably the most significant Link Spam Update started rolling out on 26th July, 2021 which took almost four weeks to complete. This update targeted spammy links that tried to manipulate search results.
"In our continued efforts to improve the quality of the search results, we're launching a new link spam fighting change today — which we call the "link spam update…Sites taking part in link spam will see changes in Search as those links are re-assessed by our algorithms." Google warned marketers in July 2021.
Google announced this update in a Google Search Central Blog Post titled "Improving our systems to fight link spam."
Google suggested SEO professionals and digital marketers:
"Site owners should make sure that they are following the best practices on links, both incoming and outgoing. Focusing on producing high quality content and improving user experience always wins out compared to manipulating links. Promote awareness of your site using appropriately tagged links, and monetize it with properly tagged affiliate links."
"Promote awareness of your site using appropriately tagged links, and monetize it with properly tagged affiliate links," as announced by Google.
✅ The Page Experience Update September
Google finally released its most-anticipated Page Experience Update in June 15, 2021. The rollout took more than two months to complete. With this update came a Page Experience score marketers can see in a new report in Google Search Console. The term Page Experience explains the update per se. This update is to improve the user's experience on each website they search for.
Google Search Central blog post stated on August 4, 2021:
"Safe Browsing systems continue to play an important role to keep users of Google Search safe, and any flags will continue to be surfaced in Search Console outside of Page Experience report."
Google also said that it will bring this update to desktop search in February, 2022.
✅ Google Core Updates
The first core update of this year was released on June 2, 2021. The update finished rolling out on July 12, 2021.  Few weeks after the first June 2021 Core Update, Google launched the July 2021 Core Update on July 1, 2021 which finished rolling out on July 12, 2021. The last major core update of 2021 came in November 2021 before the big holiday season. The update finished rolling out on 30th November, 2021, 13 days after it was released. SEO was hit hard quickly by this update.
Google has always hinted that there is nothing you can do about these core updates, you can neither prepare nor recover from them. However, John Muller of Google suggested that improving the quality of the content can help you recover from an algorithm update.
✅ MUM Update
MUM which stands for Multitask Unified Model was undoubtedly the most impactful announcement in search in 2021. Multitask Unified Model helps searches complete more complicated tasks with the use of AI technology. If we go by Google's announcement, MUM has trained across 75 different languages and lauded by Google as 1000 times more powerful than BERT.
What MUM does is it understands information from text and images, and Google has planned to expand its capabilities to incorporate video as well as audio. The practical applications we can see with this feature is the understanding of queries regarding COVID vaccine information and in the creation of new ways to explore and discover topics.
✅ November Local search results update
This update is officially being named as the November 2021 local search update. The update involves a "rebalancing" of ranking factors Google considers while generating local search results. The update finished rolling out on December 8, 2021 after it was released on November 30, 2021. Apparently, the update will be focusing on proximity factors and was code-named the Vicinity Update by the local SEO tribe.
The bottom line
Staying on top of Google is not easy but what is important for every SEO professional and marketers is to be aware of these updates and the features that they bring. This is because these updates will impact the performance of your website. Thus, these were some top Google Search Algorithm Updates 2021 in a nutshell which you must know. These updates will help you in shaping your SEO and marketing strategy for the year 2022. So, all the best for that and Happy New year 2022!
For professional digital marketing services, reach out to Digital Marketing Agency Dubai to elevate your SEO and marketing efforts.