The word "engaging" has almost become a necessity of the content marketing industry in present times. Business owners are now starting to understand the changes in consumer culture. They are now creating content that serves the next generation of audiences. But there is a big problem with the new trend. This is due to the fact that the definition of engagement seems to change depending on who you ask. Many content marketers still struggle when it comes to consistently creating engaging content that has the potential to go viral.
And it is true, creating authentic engaging content is not an easy task to do. Hence in today's article, I will be talking about an actionable checklist that you will be able to apply to any piece of content you create from now on. By using this checklist, you will be able to know if your content is truly engaging. If you are struggling in any specific area, go to that directly and tackle that first.
Let's dig right in
How to create engaging content for your page?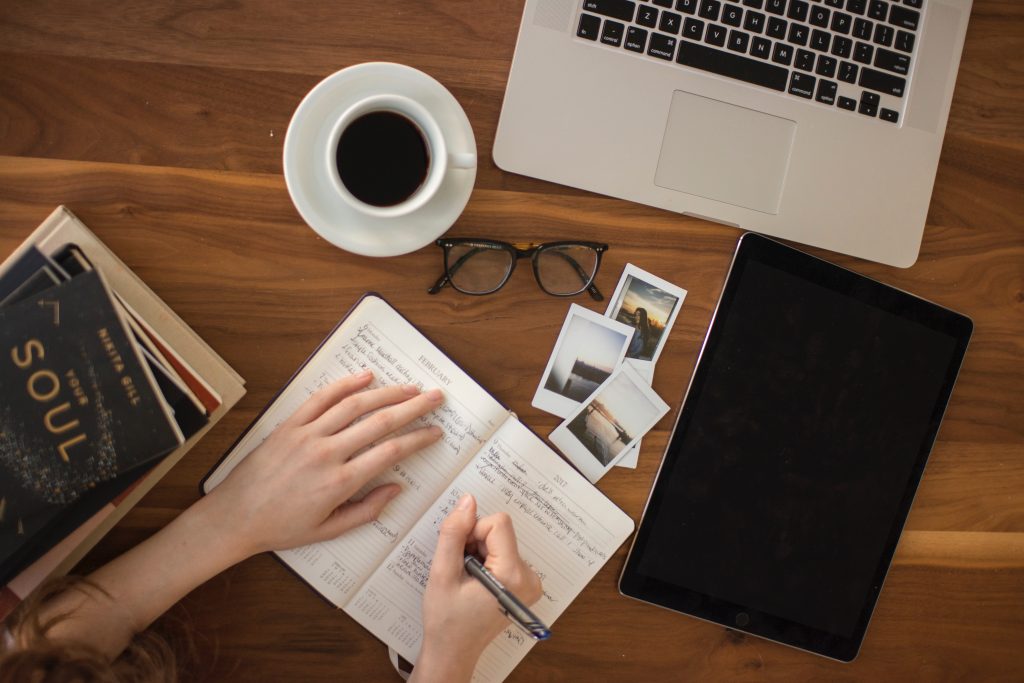 Here are some ways you can create engaging content for your page
✅ Craft with intent
The thing with engagement is how well you can manage to communicate with your audience. While you may want to go directly into a conversation with them, the more effort you put into the preparation phase, the more likely you are to actually get through to them. So take some time to consider the intent of your content before creating it. Find out the answer to some questions like
What do you want to accomplish with this particular piece of content?
What do you want to accomplish with your overall marketing strategy?
Are you focusing on raising brand awareness, increasing conversions?
By having clearly defined, actionable goals you can ensure that your content marketing strategy will improve. If you have published content that turned out to be not very engaging, you can rework your understanding of your audiences needs and then try again. And if you created something that turned out to be intensely engaging, you can review your goals and determine exactly why your content became so successful. Then you can pinpoint on the key components that translate into engaging content with your audience. You need to understand what your goals are, what your audience needs, but most importantly, try to understand why you are creating your posts.
✅ Content should be valuable
This is no brainer. If you are putting out content , it should provide value to your audience. This is not something new. But your goal here is to provide more value for the least amount of effort. This is because nowadays your competitors are also trying to provide valuable content. So you have to do something which will make your content more valuable than others. You are generally encouraged to offer as much value as you can with as little cost to you as possible when it comes to content marketing.
But what would happen if, you did the opposite?
What if, instead of trying to determine the bare minimum that you could give to your audience you did the other way round?
What if you created content that was authentic, highly researched, time-intensive, and valuable to your audience and then just gave it away?
Of course, you cannot give away that kind of content. And I'm not asking you to do that. My point here is the concept of leverage. What are you offering people that your competitors are not? You have to understand that the content you are creating for people should have so much value that your audience cannot help but turn to you whenever they are looking for high quality valuable content. So the bottom line is your content should be engaging as well as impactful.
Related article: Top fundamental elements for flawless content writing
✅ Be creative
There are multiple factors that need to be considered when you are working in content marketing. When you write a piece of content-on the one hand, you have to be analytical. Your content should be data-driven and should be written efficiently, with a methodical approach to structure. But the fact here is that most brands want to avoid the corporate tone in their content.
Why is that?
Because they find it way too boring. Your content should be light and enjoyable. It may sound difficult to write great content about boring topics but it is possible. Your audience is looking for something that they can connect with, customers' needs dynamic storytelling to connect with what you are saying.
So, as far as writing style is concerned, your best shot is to blend a conversational tone with professional information. You have to be a little bit creative while creating content for your audience. You have to balance the professional part with the conversational. Of course, your content should have facts and figures but it should be able to connect with your audience.
Your audience must relate to your content on a personal level. This will make them keep coming back for more. So by getting creative you can spice things up and ensure that your content stays fresh and exciting. There are different ways to tell a story. So you can try to figure out a way to start with the story the next time you sit down to write a piece of content together.
Related article: 8 Smart ways to repurpose content and gain more traffic
✅ Use your strength and passion
This section is for those who are new to the world of content marketing or struggling with content creation. One of the main reasons why many business owners struggle with the creation of engaging content is that they are not excited about what they are talking about. Your audience will only ever be as excited about a topic as you allow them to be.
So with storytelling, you are doing more than just putting words on the page. You are setting a tone and the overall feel of the content. It may sound like a smaller detail, but it is actually the foundation for effective communication, no matter what medium you are using. It is important to recognize that creating engaging content is as much about providing a unique, memorable perspective as it is about the actual words on the page.
So how do you make sure that your perspective is memorable every time?
You have to make it personal, if you really want your content to resonate with your audience. And in order to make your content personal you have to identify what you care about in the industry. For new people, I will say just go with what you know. Regardless of the industry you are in, what matters is that your content should resonate with you on a personal level. Then only it will be able to resonate with your audience as well.
✅ Create actionable content
Some people will still complain about their valuable content not getting enough engagement. Well, the reason is you are not giving your audience something to do. No matter how creative, valuable content you are putting out, your content should encourage your audience to do something.
For instance, create actionable content where you can ask your readers to sign up for newsletter, check out other content on your blog, follow you on social media, take your subscription etc. The actions that you choose to encourage will depend on your business goals with that particular piece of content and your marketing strategy. But you cannot deny the fact that you cannot have truly engaging content unless your audience engages with you in some way by the end of it.
Wrapping it up
Your focus should be on creating engaging content rather than just creating content. This separates a fantastic content marketing campaign from the decent ones. You may face few hurdles on the path to creating the content that drives engagement. By mastering the art of storytelling and connecting with readers you can start to connect with your audience. And follow the data but do not get lost in the corporate lingo. By following all of these steps your content will be able to captivate your audience in a way you have never seen before.
Are you struggling with content marketing? Hire Digital Marketing Company in Singapore or hire Digital Marketing Company in Dubai for content marketing services.
For more informative and interesting articles, just get in touch with us.