In order to attract qualified traffic to your site, you must implement the proper search engine optimization (SEO) strategies. Majority of the online experiences begin with a search engine and only a few of them result in a click on second-page search results. What does this mean for your company? If you want to rank on the first page of SERPs, you need to generate consistent and qualified traffic. In today's article, I am going to list top enterprise SEO trends that you must know in 2021.
Let's dig right in
Top Enterprise SEO Trends you must know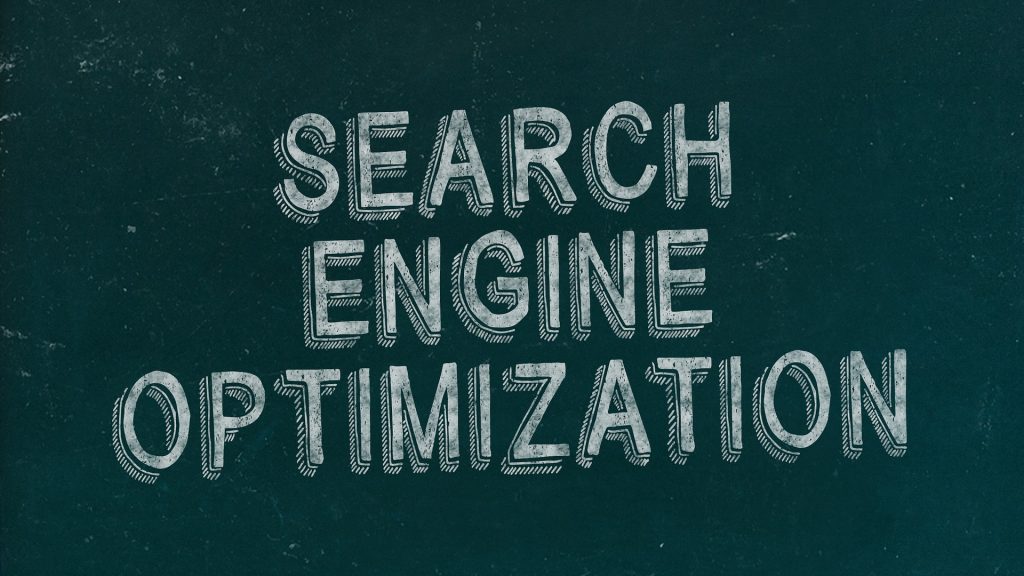 Here are some top enterprise SEO trends you must know about
1. Featured Snippets
Featured Snippets are commonly known as "Position Zero." Google introduced this feature in 2014 for the first time. Now it has become a prominent feature in search activity. Search engines select these results as highly useful in sharing information with the end-user. These snippets normally come from pages that already rank in the top 10 for a particular search query. And the majority of them come from pages that rank in the top 5 of the search results. That is the reason why an effective and strong SEO strategy that focuses on ranking high for keywords is vital.
Related article: What are the reasons your enterprise SEO is falling short?
2. Video Content
In today's time, video content is extensively in use by customers that are using these video resources to influence their decision to purchase products and services. Hence, large Enterprises should take a look at building and optimizing video content to compete for the short attention time of users. When used correctly, video content can direct substantial links and social shares.
Video content has great potential to boost your SEO campaign success and generating high-quality traffic. High-quality videos can generate quality backlinks to your website. Engaging video content attract reputable domains to share your content. However, it is not easy as it sounds. Internet is full of millions of videos hence, to make a place for your enterprise; you need to make sure that you are producing high-quality video content paired with an effective SEO strategy.
3. Keyword Research
Keyword research is a crucial step of every SEO strategy. It helps in optimization of ads, Google My Business listings, landing pages, blog content, and more. Keywords that can generate large traffic are very helpful in driving sales for a business. Some of the keyword research best practices are-
Use keyword research tools to identify long tail keywords for your business.
Google Search Console can help you identify unique keywords that drive traffic to our site. It will also help you identify keywords you were unaware of.
Conduct manual analysis of SERPs in order to identify user intent for keywords identified for optimization. It will allow you to see what your customers will see when they search for your product.
4. High-Quality Backlinks
Not necessarily every backlink is equal. Hence it is important to build high-quality links that point back to your website. Here partnering with influencers can help you.
How?
Working with influencers can help you generate natural high-quality backlinks and potentially develop a relationship that is mutually beneficial in the long run. It is beneficial to have an influencer on board because they are aware of their followers' likes and dislikes. So they accordingly create content for your brand they know their audience will relate to. The benefit of this promotion is unique content that is valuable, carefully curated and totally link-worthy.
5. Voice Search Optimizations
Majority of the search queries these days (especially mobile search queries) are currently done using voice search. This trend of voice search adoption will continue to grow in the future as well and there is no doubt about it. The question is how enterprises can better optimize for voice search?
User Intent- first of all, you need to understand that people who use voice search are typically specific in what they ask. For instance, "Which is the best Italian restaurant in my area" "Does …. business offers a specific service in my city" and so on and so forth. Understanding the intent of voice searches will allow you to structure your website by already answering questions that your audience is actively searching for.
Use Schema Metadata- Schema is a markup language that enables webmasters to provide search engines with additional information about your website, events, and products. It helps the search bots to understand what you are offering and can also improve your visibility.
Target longtail keywords- As far as optimization of voice search is concerned, it is necessary to optimize for long-tail keywords. These are search terms longer than the usual search terms and are highly specific. Long tail keywords are important to optimize because these have lower search volume which makes them less competitive whereas short keywords have higher search volume making them more competitive. These are conversational and super specific which leads to higher conversions with increased engagement.
6. Quality Content
Quality content is any valuable, original material produced for a particular company. It can be in the form of text, images, videos, graphics and more. Original, high-quality content always has better chances to rank higher at the SERPs.
Why is that?
Because this kind of content has never been published on the internet before so it is fresh, original, and relevant. Search engine likes to reward such websites that produce original and quality content.
This may sound very easy but it can be really difficult since thousands of content are being published on the internet everyday. So you must make sure that your content is as much original as possible. You can add your ideas and content that will help your post stand out. Enterprise organizations need to be very careful because they can easily fall victim to duplicate content when they do not change the product descriptions given by the distributor.
7. User Experience
User experience is one of the most, if not the most important component of search engine result performance. Sites that offer a good and easy user experience to their visitors tend to keep them on their site for longer duration. Positive user experience will also inspire your customers to recommend your platform to their friends and known people.
This will also make them your regular buyer and they will repeat shopping with your brand. Hence, it becomes important for enterprises to provide the best user experience to their customers. It is important to make sure that the site speed is good and the platform is easily accessible and clear as well.
8. Mobile-First Indexing
This is no longer a new thing. Google is still changing search results to favour mobile users. This is because majority of mobile users do local searches. Now, Google is focusing on location-based searches as well. And enterprise websites are ranking for large volume search keywords in the local searches. Hence, your enterprise needs to consider adjusting to mobile or local results because this is impacting click and user's purchase behaviour. Some things you need to consider before adjusting to mobile searches. And they are Content, Structured data, Metadata, and Sitemap.
Wrapping it up
Enterprise SEO is a heavy task to do. These enterprise SEO trends can be a bit overwhelming for organizations.  It may consume a lot of their precious time as well as money. Hence, to save their time and money, they can consider outsourcing enterprise SEO tasks. This will free up their time to work on other strategies important to drive profits.
If you need to outsource your enterprise SEO, you can hire Digital Marketing Agency Singapore.
For more informative and interesting articles, just get in touch with us.