Facebook, the biggest social media platform all across the world is leading with over 3 billion monthly active users. Facebook comes with new updates every now and then. This is done to improve the user's experience and to improve the overall efficiency of the platform. In today's article, we are going to catch up with some latest Facebook updates that you must know in May 2021.
There is a lot to get caught up on so without wasting any more time lets dive right into it
Facebook updates you must know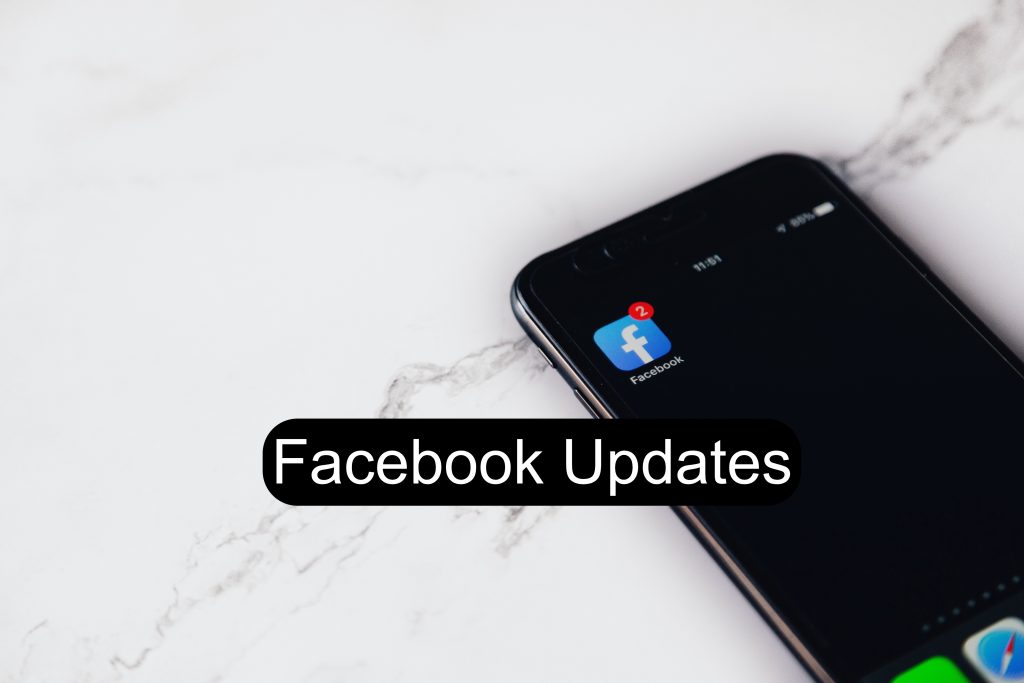 ➽ Facebook messenger updates
If you are on Facebook then most probably you must be using Facebook messenger. It comes in very handy to use. Well there are some new features updated on Facebook messenger which will improve your experience with FB messenger. Let's take a look at them
Chat archives
It gets so irritating when your inbox is totally cluttered up and you want to clean it but you can not because it will delete the message history. Well now there is a good news.
Facebook will allow its messenger users to clean up their inbox without deleting their chats and losing their message history.
They have added a new feature called Swipe to archive in messenger which will allow users in keeping their inbox tidy while they will still be able to access inactive chats.
To see the archive option you will have to swipe left on a chat from the messenger inbox screen. Then a purple button will be visible on which you have to click and that will send a chat to the new Archived Chats folder.
Users can access Archived Chats folder by pressing on their profile photo on the mobile app of messenger and selecting Archived Chats.
New themes
Facebook has added new themes to its messenger platform which will provide users more options to personalize their conversations using the new themes.
Users can choose either the new Star Wars theme or Netflix's Selena: The Series theme.
Tap to record
With this update you would no longer have to long press the microphone button to record the audio message.
Now audio messaging geeks can record message hands free.
You just have to tap once to start the recording and tap one more time to finish the recording.
Facebook has informed that there has been a substantial percentage increase in audio messaging hence, this feature will allow the users to get their other work done while recording longer messages.
➽ New Business Suite features
Facebook launched Business Suite last year and since then it has become a central hub for Facebook marketing. Recently, Facebook has rolled out some new features to the Business Suite mentioned below
It will allow users to schedule and post stories to both Facebook and Instagram.
it will also give users the option to edit scheduled posts.
Has given users the ability to create, edit and manage albums.
And it will let you save posts in a draft mode
➽ Addressed COVID-19 misinformation
Since the start of the COVID-19 pandemic many fake news have been circulated on Facebook which sometimes created fear and panic among the people. So to deal with the misinformation Facebook has created a global network of over 80 independent fact-checkers who will review content across over 60 different languages supported by AI advancements.
AI tools has been used to remove COVID-19 misinformation flagged by global experts. It is so unfortunate to know that a total of 12 million pieces of misinformed content about the virus and its vaccine were existing on Facebook now has been removed.  
➽ Latest Dynamic Ads for streaming
This is a really exciting new feature. This feature will help video streaming brands show off their content to their target audience. These are similar to Facebook traditional dynamic ads but here they show off different media titles instead of products. Streaming users had to promote different media titles separately before this update. When the users will see the ad, they can just swipe through the slides to see different personalized suggestions relevant to them.
Related article: Result oriented tips to advertise on Facebook
➽ ATT has finally arrived
ATT (Apple's AppTracking Transparency) update was officially announced on 26th April. With this update, apps will be required to get user permission to track data and an explanation should be given why they want to track additional user information when submitting app to Apple for review. This update is expected to impact custom audiences from site and app activity. Facebook has admitted that it may impact the accuracy of both tracking and ad optimization.
Summing up
Facebook users and businesses on Facebook must update themselves with these updates. Facebook's updates generally impacts users and business as well. It is important to keep up with latest updates because they are launched to enhance the user interface and user experience.
For more articles on social media updates get in touch with us.