2020 was an unpredictable year, so is 2021. And in these unpredictable times, businesses moved online and continue to work remotely to sell products to their customers through various online channels. Now that we've ventured in 2021, digital marketing is continued to grow during pandemic. Majority of people shop online therefore businesses do everything to target audience online still get failed. Why? Because they fail to follow online marketing trends.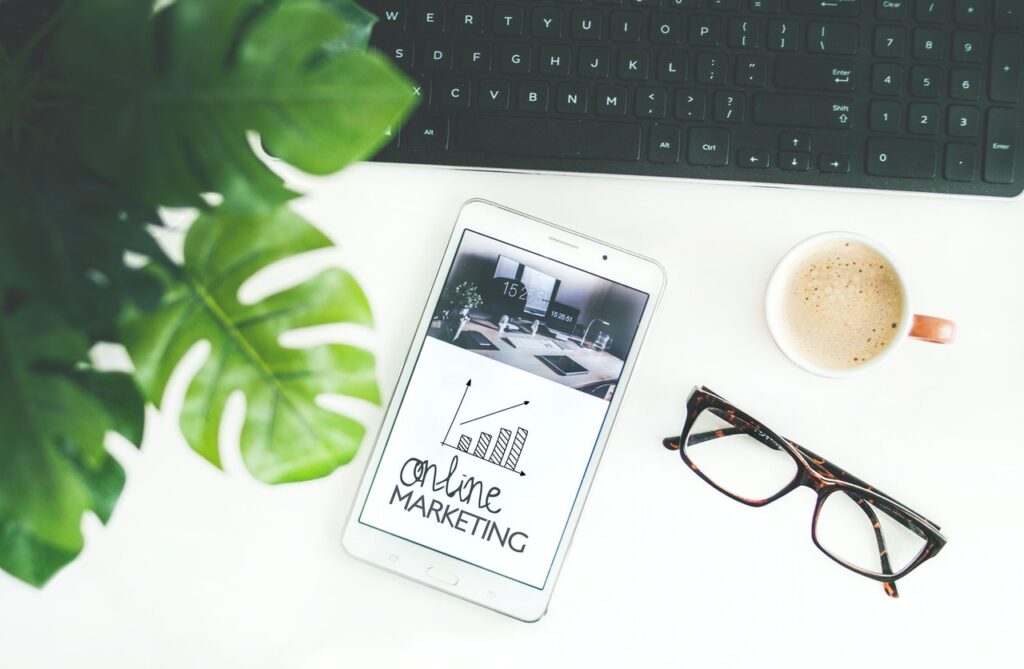 What are crucial digital marketing trends that your business needs to follow? To help you stay on the top, we've compiled a list of best digital marketing trends for you to follow in 2021.
Let's start by looking at the trends given in this article.
Top online marketing trends you must follow in 2021
✤ Social media to engage & retain customers
Social media is one of the most vital digital marketing tools without which doing online business is quite impossible. Today, majority of people purchase products online after reviewing product on social media. Those businesses invest in social media marketing witness a huge surpasses of traffic to their site. This consumer shift creates a new opportunity for marketers to increase their reach with new audience and build long-term relationships with them. Make sure you also invest in social media marketing to win the competition.
✤ Producing more engaging content
Content is an important part of online business. Without publishing content on site, your site is nothing. Content is what people get to know what your product and service is all about. Therefore, you have to produce content which is interactive, engaging, relevant, unique, and informative. Also, try to produce SEO-friendly content on the site. If you don't know how to do this then hire a content marketing agency that will help you produce content that are good for your brand.
✤ Focus on voice and visual search
Visual and voice search have started a new era in online landscape. Today, people like to search through voice such as Alexa, Apple Siri, and Google voice. May be they want to save time by searching through voice. People avoid typing on Google and like to search through voice. On the other hand, tools like Google Lens enable consumers to search for anything that they can see. It simply means that marketers have to focus on image alt-text and sitemaps for images. No doubt, in the future, visuals will become increasingly significant in the SEO industry.
✤ A specific customer segmentation
Now from all the above digital marketing trends, customer segmentation is entirely fresh and new concept. What does it mean? It means having a large number of small marketing campaigns that target specific audience. And customer segmentation is all about grouping the target audience by specific traits or behaviors like demographics and shopping habits. This actually allows you to more accurately tailor your content to suite their preferences. Let me tell you that this strategy works best for personalization and customer engagement.
✤ Leveraging ad-blocker
If you're in digital marketing then you shouldn't always look at the positivity and progress of it. It is also about handling and overcoming obstacles and ad blockers. Let me tell you that almost 27% of internet users and online marketers use ad blocker in 2021. If you don't gain anything from ad blocker then think of investing influencer marketing of sponsored content. Let me also tell you that younger audiences don't respond to display ads but they do respond to influencer marketing. So, make sure to invest in influence marketing to gain most out of it.
Bonus points:
More focus on employee engagement
Improved communication
Automated bidding in Google ads
Improved customer retention
Create more interactive content
The conclusion
Online marketing trends keep on changing it is important that you keep up with the trends and get yourself updated all the time. Digital marketing is very dynamic in nature, you never know, what may happen in the future. The trends you read above in this article are important for you to leverage in your business. No doubt, these trends will help you get more visibility, website traffic, conversation rate, and revenue to the site.
Do you want more detailed and tailored approach to stay ahead of your competitors in digital marketing? If yes, just get in touch with us. We'll help you in that.