Website traffic is what every marketer is fighting for. And let me guess you have chosen WordPress as your website's CMS because we all have. The reason most business' choose WordPress for their CMS is because it has some powerful features that makes it SEO-friendly. In Digital Marketing, SEO is a crucial factor especially when it comes to driving organic traffic to a website, increasing the site's rank and also increasing the conversions and sales.
If you have also started your WordPress then you must understand that just launching it will not help you in achieving your site goals. You must know the right and effective SEO practices, how to use them in order to enhance the performance of your website.
In today's article I am going to give you 7 SEO tips which you can use to optimize your WordPress and make it a success. First let me introduce you to WordPress.
What is WordPress?
WordPress is perhaps the most famous content management system used by almost 35 percent of the websites on the internet. Many big companies use WordPress for their official websites. Though WordPress started as a blogging platform in 2003 and quickly it modified into a solution to run the entire website. And in 2020, it is also being used as a n e-commerce solution.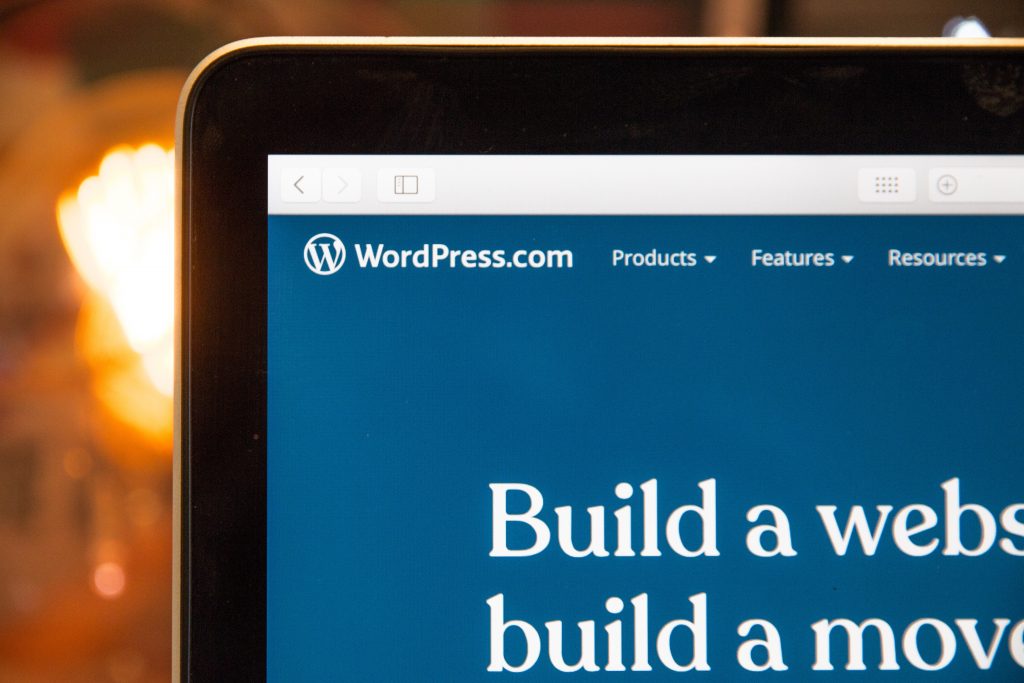 WordPress is mainly popular due to its simplicity and easy to use ability. It is user-friendly for beginners, it is flexible and adaptable. Basically, you don't have to be a professional developer to launch a WordPress website. Besides that, it has many features on its home page which helps new users understand the whole game and practices of SEO. It has various themes from which you can choose according to your needs.
Now let's see the 7 tips you can use to improve the SEO of your WordPress website.
Let's jump right in
7 tips to improve SEO of WordPress Website
Though WordPress helps you following the right practices of SEO without any experience it does not mean that it is a replacement of an effective SEO strategy. The main focus besides the WordPress SEO is to rank the website on the search engine results page.
Here are 7 tips to improve SEO of your WordPress website
1. Hosting Provider
The first tip is to carefully choose a reliable hosting provider. The hosting provider is vital for SEO. Choosing a reliable hosting provider makes sure good site speed, uptime and good security. All these factors influences the site's rank. Google prefers sites having good speed. And a good hosting provider can help you rank your site higher in the search engine results page.
2. Well optimized WordPress theme
Website's theme is an important aspect of WordPress and it influences your site SEO as well. It determine the site's layout and appearance, and it can provide a new functionality to your site. Theme also affects the speed of the site which, in turn, affects the Google rankings. So by choosing the appropriate theme for your site you can enhance the speed and eventually, rank of your site.
3. Install WordPress SEO plugin
You are required to install a SEO plugin before you start to optimize your site. SEO plugins are small pieces of add-on software you can install, resulting in the addition of new features and functionality to your website. These plugins impact your SEO and the ranking of your site as well. There are two free plugins that you can install, Yoast SEO and All in one SEO pack. Plugin will add features of optimization, keep in mind it does not optimize the site for you, it just assist you.
4. Website's Visibility Settings
This setting allow you to disallow search engines from indexing your website. In other words, it discourages search engines to not rank your website at the search engine results page. This feature is generally used by developers when the site is in process of development and the pages are incomplete.
5. SEO-friendly Permalink structure
These are permanent URLs that are used to access your site, its pages and content. WordPress gives you the opportunity to structure URL from the various number of options. Hence, you need to ensure that you are using the most SEO-friendly URL. Your URL should be Search engine friendly. These are the ones that people will use to reference and link back to your website, its pages etc.
Their look matters, if they are clear and descriptive that describe their content then it becomes easier for search engines to make sense of them which enables it to give your site a ranking boost. Plain, numeric ones are not useful, give some information regarding the content so that search engine is able to list them.
6. Make a 'Sitemap'
A 'sitemap' is a hierarchically organized list of all the pages and content of your website. It enables the visitors to quickly go through the lay out of your site, what it includes and more. They were initially designed to help the visitors navigate the site easily but now they are communicating information to the search engine bots (crawlers).
Sitemap does not directly boost the ranking of your site but it does affect the SEO of your site. When the crawlers understand the mapping of your site and how the pages are related to each other it helps the search engines to present relevant content to the user searches.
7. Keywords
Keywords are the most important part of a solid SEO strategy. These are short phrases that helps search engines understand what your content is all about. For instance, if you have written a review of a laptop the keyword would be ' laptop review' or if you have posted a recipe of a dish the keyword can be 'easy recipe of..'.
keywords communicate your topic to search engines. Hence, you need to make sure that you are using the right and relevant keywords which will increase the chances of showing your content in the Google searches. However, putting too many keywords will not benefit you in any way so avoid keywords stuffing.
Wrapping up
In addition to these 7 tips there are some other tips as well and i write a separate article for them. For now, these were the basic and important tips that you must know and follow as a beginner in WordPress. By following these tips rightfully you can make a strong base for your WordPress website.
For more informative and interesting articles, just get in touch with us.