'What type of content should I write today?' I daily ask this question to myself. These days the type of content that is being put on the internet is so diverse that it is difficult to determine which one drives the most traffic and which one generates better Return on Investment (ROI). its not all just blogs and articles.
A great content is most necessary for a website. Good quality content draws good amount of organic traffic. It enhances the rank of the website. How you deliver that content is even more important. There are some types of content that are continuously delivering higher Return on Investment, better engagement and improving overall SEO.
There are some content types that drive good traffic and get you more return on investment (ROI). I will be talking about them in this article.
Content types that deliver more ROI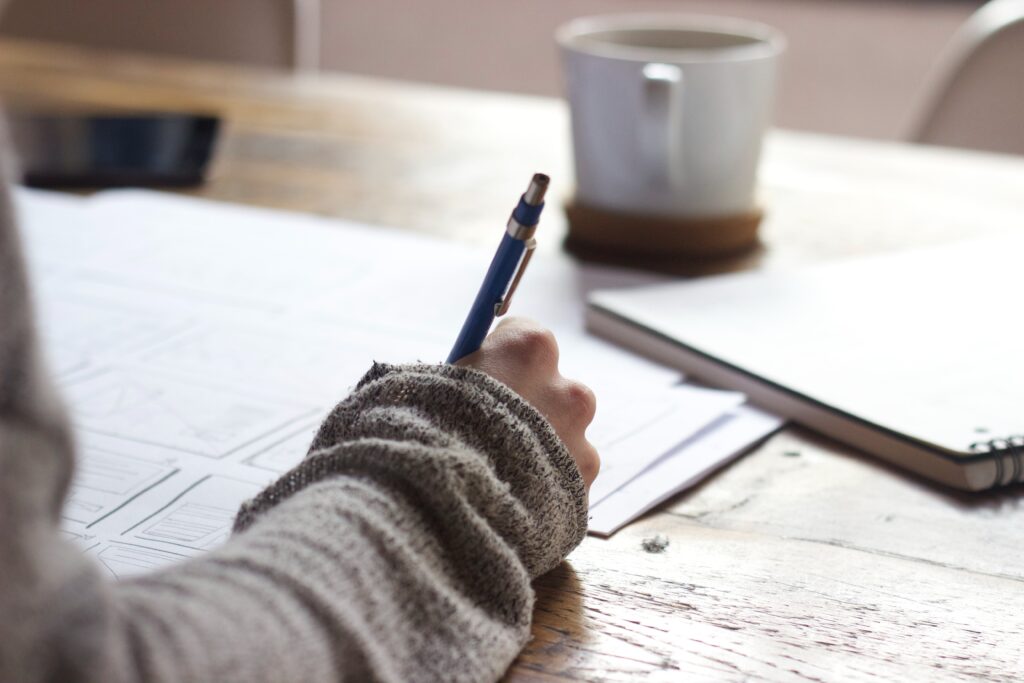 Below are listed some types of content that deliver better ROI and more engagement. Let's have a look at them
➽ Ebooks
Though I still prefer physical books over Ebooks but since we are talking about content marketing within the realms of Digital marketing there is no point talking about physical books. So back to Ebooks. Ebooks have become majorly popular in the last few years. Ebooks made up 18 percent of all book sales in the world as of August 2019. According to an estimate, the entire Ebook market stand at $15 to $18 Billion and it will only increase. Ebooks are much easier to produce if we compare them with regular printed books. With Ebooks, it is possible to reach a wider audience that you may not reach otherwise.
➽ Authority content
Authority content is a particular type of content that focuses on building your brand's credentials in an industry. This is a great method to drive traffic, engagement and backlinks. You can have these things by putting authority content out there. Even Google particularly looks for it which makes it one of the best way to improve your search engine ranking. You can write authority content by linking to scientific studies, giving detailed information on a topic and linking to sub-topics throughout the content. Providing specialized knowledge to the reader which they may not find elsewhere easily.
➽ Exceptional opinion content
One thing everybody loves to share- Opinion. This another content type that can be used to give your audience a change. There are many issues and topics on which debates are going on. If you have an expertise or strong views about a particular topic you can pen down your opinion about it. There are many platforms which allows you to share your ideas with their audience. You can take advantage of this opportunity, it will enhance the credibility of your writing and you can easily get a quality backlink for your own blog.
➽ Content on How-to
How-to contents are the most common and popular content type among the audience. The How-to content is a great way to better engagement with your readers. It takes your brand's engagement with the readers to the next level. These contents not only tells the readers about your brand but they find the solution to their problems in them. For instance, "How to get fit naturally" or "How to make chocolate cake".
The best thing about them is that they are not limited to a specific format like a text format. They can be made in various formats like video format, infographics etc. Tutorials are very common in video format. For instance, there are many makeup tutorials and dance tutorials on YouTube and other social media platforms.
➽ Topic in trend
"viral" is the place where everybody wanna go. And why not? Who does not want to get famous? Who does not want his or her content to get viral? So creating content on a topic which is trending can help your piece go viral. You need to keep up with news industry. In order to make your content go viral, you have to be very quick in putting out your content. You need to put out your content as fast as possible. The timing with the trending event or topic should be perfect. Then only you can make your content 'go viral.'
➽ Original research content
Content which is well researched is always better. If you put out a well-researched and well-studied content then you can drive traffic on your site, you can increase the engagement, leads and quality backlinks. This type of content is different from the rest because they are on topics and pieces which are not easy to access and not easy to understand.
For instance, research papers, they can be a bit difficult to acquire and difficult to understand by common people. So if you can write a well-researched content on that paper that too understandable for the common people, you can increase the level of engagement with your readers. The examples of this type of content are case studies, research papers, experiments, interviews and more.
To wrap up
You should try new things to give a change to your audience plus this will also help your website draw more traffic and getting better engagement. These content types ultimately deliver more ROI than the conventional ones. So try your hands on it and see the results.
Just get in touch for more informative and interesting article like this.