Content is an indispensable part of running an overall online business effectively. Content is what captures the attention of your audience to your site. But it doesn't mean you produce irrelevant content for the sake of getting traffic to the site. If you're doing this then you're making a big mistake. Being in the digital marketing field, you need SEO-friendly content rather than posting any irrelevant content.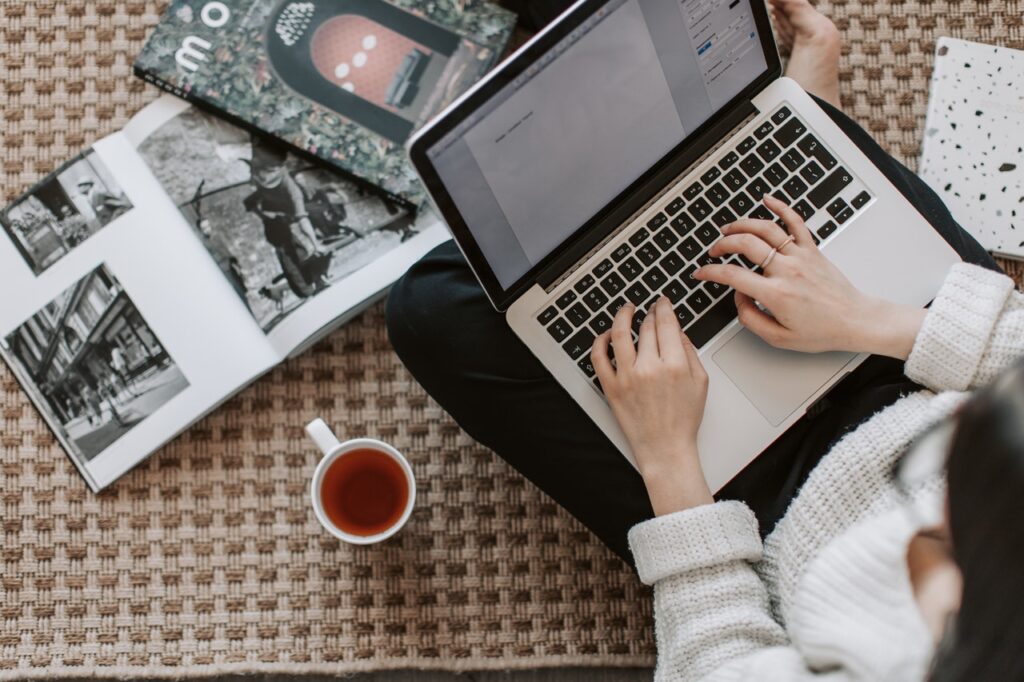 Not only SEO-optimized content helps your site rank high in search engines but also improves the engagement level. Moreover, both search engines and readers prefer content that is SEO-friendly, engaging, and relevant. Being an online marketer, you need to create SEO-friendly content that is well-optimized and high-quality that ultimately improves your chances of ranking in search results.
Now the question comes – how to create SEO-friendly content? To answer this question, I have brought this guide to you. Here you'll learn the tips to create SEO-friendly content for your site.
Let's jump in.
Effective tips you must follow to produce SEO-friendly content
✒ Search and use the right keyword
The very first factor that helps in producing SEO-friendly content is the keyword. Yes, folks, keywords play a big role in overall site ranking. Before you insert any keyword in the content, make sure you have had thorough keyword research. The keyword research helps you in 1) determining the topic people talk about the most 2) identifying the search volume for that keyword and 3) understanding how difficult it may be to rank for a particular niche.
So, when you start writing remember one thing that long-tail lower competition keywords have higher conversion rates and are easier to rank for.
✒ Proper use of paragraph and headlines
Since you're producing SEO-friendly content, you have to look at the paragraphs, headlines, title, and subheadings as well. Well, everyone knows about it but not everyone follows (especially one who is in digital marketing).  Some people write sentences in each new line just because it looks good. But it doesn't help in producing SEO-friendly content. Make sure each of the paragraphs has proper length and structure. Also, try to summarize or communicate the main gist of the article in one sentence. This will help you make better arrangements between paragraphs and headlines.
✒ Add links of existing article
Suppose, you're writing content on content marketing, and earlier you talked about the concept of content marketing then you must link your previous content to the current topic. Not only will it help you produce SEO-friendly content, but also helps you fetching more traffic to the site. Moreover, adding links to the article is called internal linking which is a part of SEO. In fact, Google and readers will surely thank you for providing them additional information.
✒ Keep an eye on the length of your content
The length of the content matters a lot in online marketing. And when it comes to SEO, it plays a significant role in overall site ranking. Let me tell you that Google also prefers or ranks the site that has lengthy content. So, make sure you have a minimum of 700-800 words and the maximum can go up to 1500 and beyond that. But remember one thing if your content is too long then it can scare away readers. Therefore, try to produce precise, relevant, unique, and engaging content.
✒ Optimize content images
When you create content, it's obvious that you will insert an image in it, right. Now you might know that Google can't read images, that's why the Alt tag is used to describe what a picture is all about. But if you're using hazy or blur images then it might degrade the performance of overall content. Let me tell you that people like watching more than reading out lengthy content. So, make sure the image you use is optimized and relevant.
Over to you
Producing SEO-friendly content is essential for any online marketer because it helps in fetching a high rank of the site on Google's SERP. Now that you have read the tips to write SEO-friendly content, I believe it has become much easier for you to create an article. Let me also tell you that non-optimized content isn't effective and a wastage of time. Therefore, try to do what is essential, needed, and relevant for your overall business.
You can also get in touch with us for more information or queries to resolve.