Leads are an important asset for a business functioning online. Without leads it becomes very difficult to grow the conversions and sales. And leads are very important for B2C. B2C are basically companies or organizations that deals or sells directly to individual customers.
Lead generation for B2C is searching for new prospects who are interested in your products or services, then engage them, cultivate them in order to turn them into potential customers. For that many B2C companies run Digital marketing campaigns to generate effective leads but often times their strategies fails. This could be due to their offers are unable to attract the audience, or their landing pages are not optimized and effective or maybe they haven't carried out the necessary research to map out their plan before kick starting their campaign.
Without a well laid out lead generation strategy a company will fail to achieve its marketing goals. Hence, to find and turn the prospects into potential buyers they would need to make corrections in their strategy. In today's article, I am going to talk about seven effective lead generation tactics for B2C that really works and they can adopt to achieve their marketing goals.
Let's dig right into it
7 Effective lead generation tactics for B2C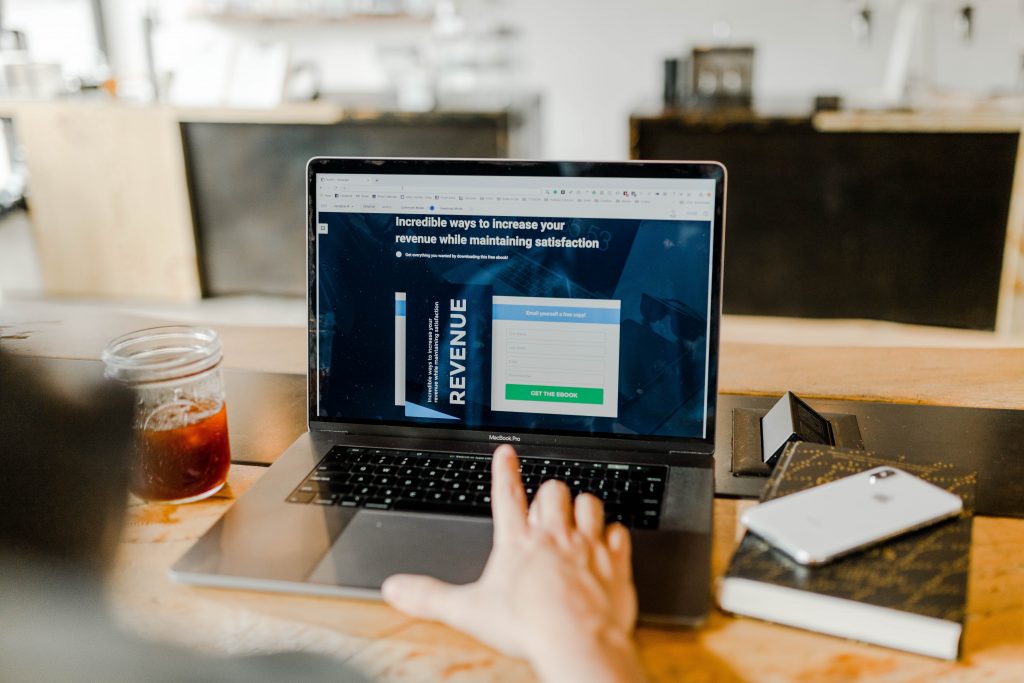 Below are seven effective lead generation tactics that can help your B2C to archieve your short-term goals and build a chain of leads for you turn them into potential customers.
1. By running paid advertisements
Running paid ads is one of the best ways to earn effective leads. It can be seen across the web and especially on social media now a days. Marketers run paid advertisements for their products and services. When people search for a particular product on the internet various ads come up on the search engine page, websites and social media. These ads are based on in-market preferences and interests of the audiences. The audience engages with these ads and the most relevant ones generate the leads and usually lead to conversion.
But one thing is important to note down here is that the ads should be according to the platform. For example, social media platform has audience that is mostly interested in leisure like clothing, beauty, food, travelling and so on and so forth. Hence, it is important that you run ads in line with what the audience is most engaged in and on which platform.
2. Landing pages should be optimized
The optimization level of a landing page also affects the generation of leads. Landing pages that are not well-optimized and inferiors will not see effective lead generation. Hence, your website should be technically as well as visually best. Besides that the loading speed of the landing page matters a lot. If your page loads very slowly then the buyer will leave your site within few seconds. Therefore, you should make sure that your landing pages loads speedily.
Along with that, the appearance and navigation of the site also matters. If you want to generate effective leads, make sure that your site is easy to navigate and clearly visible. Clear and compelling Call to Action should be placed at the appropriate place. These aspects encourage the prospects to stay on your landing page which enhances the chances of conversions.
3. Put out video content
Audio-visual content is topping the charts these days. 'All text' content sometimes bore the audience. This is the era of social media where people prefer to engage with creative and unique content which is in audio-visual format. As social media is a visual medium, you should not even think of running plain text without video ad. This decision of your will surely backfire. You need to go with the trends. Hence, it would be better to run ads in a video format.
Video content is a great option as through videos you can effectively portray the problems of the customers to which they can relate and after that you can feature the possible solutions for them so that they decide to check your offer out. You can also put out videos as tutorials for customers problems. Here, your motive is to generate leads for your business hence, always place a Call to Action at the end of the video. Through Call to Actions you can ask your audience to comment their questions or visit your product page. This will enhance the engagement of your audience with your content.
4. Content marketing
Content marketing is familiar for every marketer but not everyone uses it effectively. With content, only accurate, crisp, precise, original and high quality content should be published. Content marketer need to create valuable, relevant and engaging content for the right audience. The goal with producing relevant and high quality content is to engage the audience so that they stay connected with your brand by earning their trust which enhances the chances of them becoming your loyal customers.
Related article: Promote your content using these simple tips
5. SEO
Every marketer is familiar and well versed with SEO. Search Engine Optimization are the strategies that are employed to a website to draw organic traffic to that site and eventually rank higher in the search engine results page. Though it does not produce any instant results, in the long run it definitely improves the performance of a website on the search engine.
Generally paid advertisements are used by marketer to generate leads and increase ROI immediately; SEO increases the visibility of website in the long term which also helps in generating leads and increasing conversions. Hence, your SEO strategy should be up to the mark. You can improve your SEO by using the keywords carefully and strategically, by promoting your content on social media so that relevant audience can get to your site and by marketing your products on various online marketplace and review platforms.
6. Personalize your Email Marketing campaign
Personalizing Email simply means sending the relevant email to the related customer. This is because unrelated emails can be very annoying for the customers. Hence, you need to personalize your Email marketing campaign.  To do that, you have to make sure that the Emails are sent to the customers based on their interests and intent. If a subscriber in your mailing list is interested in clothing products and you are sending him mails of travel packages then it's not going to work.
Hence, you can use automation to fast track the whole sending Email process. Personalization of email includes personalized subject line, recipient name and company's name should be included in the main body of the mail. Send mails at suitable time only. And most important optimize your Email for mobile because majority of the people these days check their mails on their mobile phone.  
7. Focus on Analytics
No matter how great your marketing strategy looks like it can always have some shortcomings. For that you have to focus on the Analytics as well. Devote the necessary time to Analytics. This is because if you are getting low conversion rates and low traffic on your site then you must know the reason behind it then only you can correct that weak link of your strategy.
The reasons can be many such as the site is not navigable, the CTAs are missing or unclear to locate, the landing pages are irrelevant and more. By analyzing the insights you can make changes in your strategy. You can figure out what factors are affecting the lead generation, what sources are getting you the maximum leads and what can you do to volumize these sources.   
Wrapping it up
The requirement of lead generation tactics for B2C is essential. This is because leads help in growing the business. If you can't generate effective leads then your business may crumble. Hence, to make sure that your site is generating effective leads you must follow the above mentioned tactics.
Just get in touch for more informative and interesting articles like this.