In the last decade, humanity has witnessed a rapid growth in technology and it is continuously going on. This evolution of technology has always contributed for the betterment of human beings and their lives. It has also created multifunctional devices like smartphones, supercomputers, robots, self-driving cars and many more.
One such technology that we are seeing getting popular in recent few years is Internet of Things (IoT). You may not be aware of the fact that you are surrounded by this technology in your life. For instance, smartphones, smart speakers, health bands, smart TVs etc. All of them are now easily connected with internet. There is however one other area where IoT is in use these days and will be used extensively in future as well and that is website development. Yes. You might be a little surprised to know that IoT can be used in website development.
But how?
In today's post, I am going to throw some light on the topic how you can employ IoT in website development.
Before getting into that let's first go through a brief introduction of Internet of Things
What is Internet of Things?
'Internet of Things' is not a new term though. It was coined by Kevin Ashton in 1999 and for that he is referred to as 'Father of Internet of Things'. and the use is also not very new. Infact, the first IoT device is considered to be a toaster which was connected to the computer via TCP/IP protocol. Its use was not that extensive because of the limited access of computers to people. But in recent times, we can see that the reach of computers and internet has touched to almost every part of this world.
Hence, Internet of Things connects physical devices to the internet that collects and share data. These devices can run through internet connection without human interference. For instance, health bands (like Fitbits) or smart TV, voice assistants, best example is Amazon's Alexa.
If we go by a survey report, there are roughly 6 billion IoT devices as of 2020 and this figure is estimated to reach 41 billion by 2025.
Related article: How we can use Artificial Intelligence for Digital Marketing?
How IoT can be used in Website development?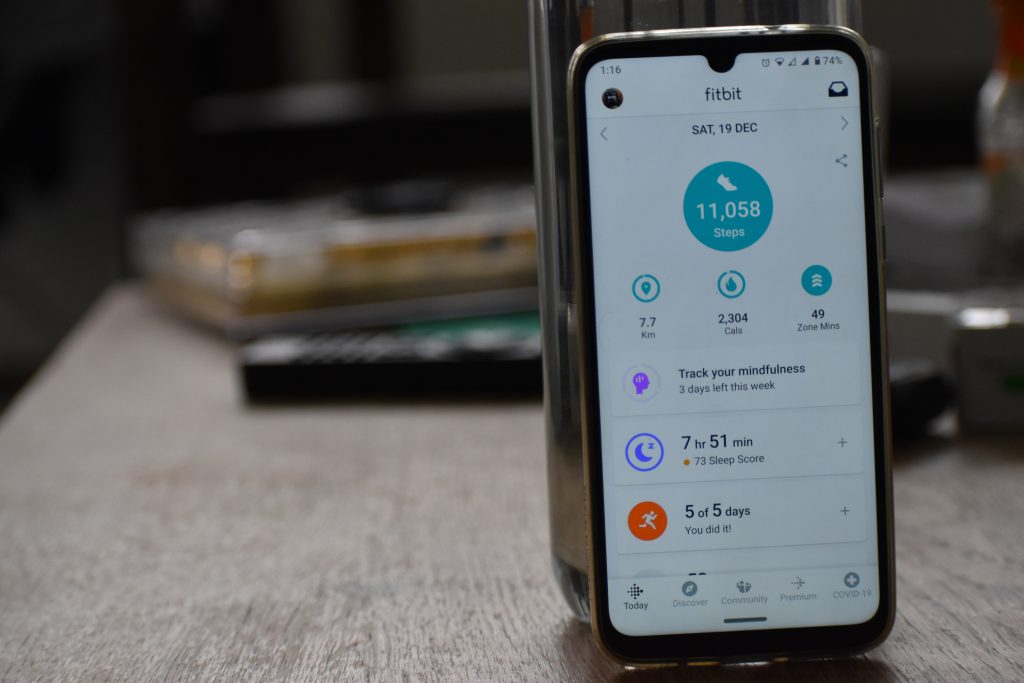 Now let's see how IoT can be used in website development
Internet of Things will set up in the website development industry to make the web architecture and user interface more interactive and creative. It will create an advance communication between website layouts and operational models.
But the IoT web development is more complicated than the conventional one. As it deals with huge amount of data, security, excessive communications and reliability issues.
Below are some ways by which we can use IoT in website development
Let's jump right into it
1. Massive data collection and processing
IoT system works with a huge amount of data because they garner data from sensors and process them to transfer data via the cloud network. There is a delay in the system when this kind of data is transmits through regular websites. However, in IoT approved system, data is processed and send through cloud networks. Thus, there is no delay.
The focus of IoT web development is mainly on two things
Network reliability: this ensures that the result is produced without any delay.
Scalability: this ensures the collection and distribution of data but it is independent of the quantity of data.
2. Effective User Interface (UI) experience
Due to the rapid shifts and evolution of technology, developing an effective user interface (UI) experience is getting more and more difficult. In order to create an efficient UI IoT should be integrated which will provide dynamic experience to the users. The role of a web developer is increasing with the current developing trends.
3. Internet security and Live support
Incidents of cyber attacks are increasing at a very fast pace. In this time, our system is so vulnerable to hackers that they can attack us at any time. With IoT, you can protect your business data and your user data as well as it provides excellent security. IoT integrated sites enables critical identification techniques to understand data misbehavior and achieve security.
Web developers are looking to limit human intervention by focusing on automation process. This technology is known to simplify the process of web development and it provides useful security.
4. Integration of Chatbots and creative user interactions
Integration of chatbots has been increasing with each passing second. These chatbots integrate with machine learning algorithms and then responding to queries of the visitors without any human interaction.
Voice search is also getting popular in web development. Google released "Florida" which is a major algorithm update for websites. According to this Florida algorithm, websites that are integrated with voice search will rank higher than the non-voice ones.
5. Insightful support on mobile phones
IoT will give insightful data to control the devices from remote areas. IoT enables to communicate with devices and share data utilizing the insightful analysis. Devices like smartphones, TVs, microwave ovens, fitness bands, ACs etc. are connected to the internet, they share information and makes human life more easy and productive.
To wrap up
Using outdated technology in web development does not contribute to the betterment of humanity in any way. IoT enabled web development is what every web developer needs to do. IoT is very helpful and fruitful, it is efficient, effective and productive as well.
For more informative and interesting articles please get in touch with us.