Social media can be a great place to utilize when it comes to online business and there is no doubt about it. But like everything, even social media has its pros and cons. First off, it is important to understand the importance and the positive and negative aspects of social media. You will be able to reap the benefits of social media only when you know how to use it properly. If you don't use it the way it should be used properly, it will hamper your business a lot. You must have worked so hard to build your online presence on social media. One single mistake can ruin it all. So, it is necessary to understand and utilize social media in the best way possible. In today's article, I am going to talk about some social media mistakes that you must avoid in order to receive all the benefits of social media for your business.
Let's dig right in
Social Media Mistakes that Can Hurt your Business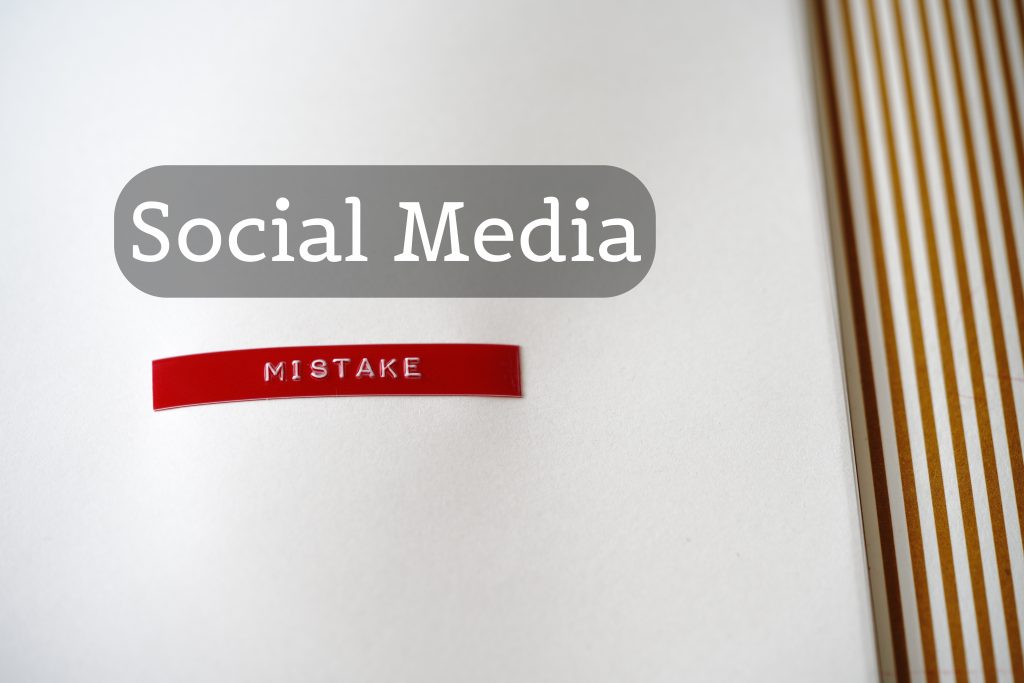 Social media has great capability to take your business to new heights. But if you use it improperly, it can damage the reputation of your business within few seconds. When social media has so many benefits to offer, you should know how to make the most out of it. Here are some social media mistakes that can hurt your business.
✅ Posting similar content
These days' people are looking for interesting and genuine content. It is your duty to give them creative, informative, and authentic content. It should give them some value, which should add some value to their knowledge. But if you post similar type of content every now and then, it will make your audience move to someone who is providing them high-quality content.
Posting identical content time and again makes your content boring and dull. The repetitiveness takes away the quality and freshness of content. People will lose interest in you if you keep posting the same type of content. Therefore, it is necessary that you post fresh and high-quality content.
✅ Online Presence everywhere
If you think by being everywhere on every social media will benefit you in any way, you are wrong. Not everybody is on every social media platform. So, rather than trying to build your online presence on every social media platform, you should focus on the platform that your audience uses the most. The social media platform which has majority of your potential customers should be your target. When you capture the platform where your audience is mostly active, you can slowly build your profile on other social media platform thereon.
✅ Overlooking negative response
Deleting or ignoring negative response from the audience can be the biggest mistake you could commit as far as social media marketing is concerned. Instead, you should use the negative response as an opportunity to know and further improve your shortcomings. You should always listen to what your audience has to say about you no matter positive or negative.
You can grow your business by taking the negative comments seriously. Besides that, you should humbly respond to negative feedback. What is important here is to consider the negative feedback, respond politely to it, and resolve whatever issue the comment is addressing.
✅ Overlooking the results
How would you know where your social media strategy is lacking or failing if you don't track the metrics? If you are the one who does not track the results, you will never be able to make your strategy successful. This is because you would not just know what the loophole in your strategy is. And when you don't know it, you can't do anything about it.
Your strategy will continue to fail and your business will eventually go on the negative side. Hence, you should never ignore the results. Always measure the progress you are making be it positive or negative. Whatever the result it, you will be able to improve your social media strategy.
✅ Too much posting
If you are posting too much content on your social media platform it could surely backfire. By flooding your social media profile with too much content you come across as an immature brand. This can hurt your online reputation. Therefore, it is mandatory to track the results because then you will be better positioned to make improvements. Results will provide you a progressive report of your social media efforts.
✅ Not utilizing infographics
Social media is a visual medium. If you keep posting all-textual content, audience will lose interest in you. You can add relevancy to your post by adding images and infographics. It will make your content more interesting and engaging. Many online surveys have concluded that using images can boost up the traffic. This is because human tend to process visual content faster and easier.
Visual content appeals to the people. People take more interest in visual content. These days' people are more interested in visual content as they can quickly go through it. On the other hand, with textual content they have to spend much time to read the content. Hence, don't forget to add some images and graphics the next time you are posting content on your social media profile.
Wrapping it up
These were some common mistakes that you must avoid in order to reap all the benefits of social media marketing. Social media can prove to be a great place to promote your business if you utilize it correctly. By using the social media to the best of its potential and avoiding these mistakes, you can improve your audience engagement, boost up traffic, and increase your business.
Not sure how to launch an effective social media marketing campaign? Hire Digital Marketing Company in Singapore.
For more informative and interesting articles, get in touch with us.