As we all know first impression is the last impression. The worst impression a new website can make on the user is by loading very slowly. The most important thing for every website to have is good look and fast loading speed. Your website is going to lose many potential customers if your website is attractive but not fast. So, it is important that the loading speed of your website should be good enough to keep your visitors stay put on your website. Fast loading websites have more traffic and visits and therefore they have lower bounce rate. And ultimately all these factors help to improve the ranking of website in search engine results page.
According to an online survey, it was found out that user expects your site to load in just three to four seconds. And majority of the users leave the site if it takes more time to load. Majority of the times, the most probable reason behind low traffic and high bounce rate of website is slow loading speed of the site. So, by making sure that your website is loading quickly you can draw more organic traffic which will ultimately help you in lowering the bounce rate of your website. In this article, I will be discussing about some tips and tricks you can use to improve loading speed of your website.
let's jump right in
Why loading speed of site is important?
First of all, let's see how the speed affects the performance of a website.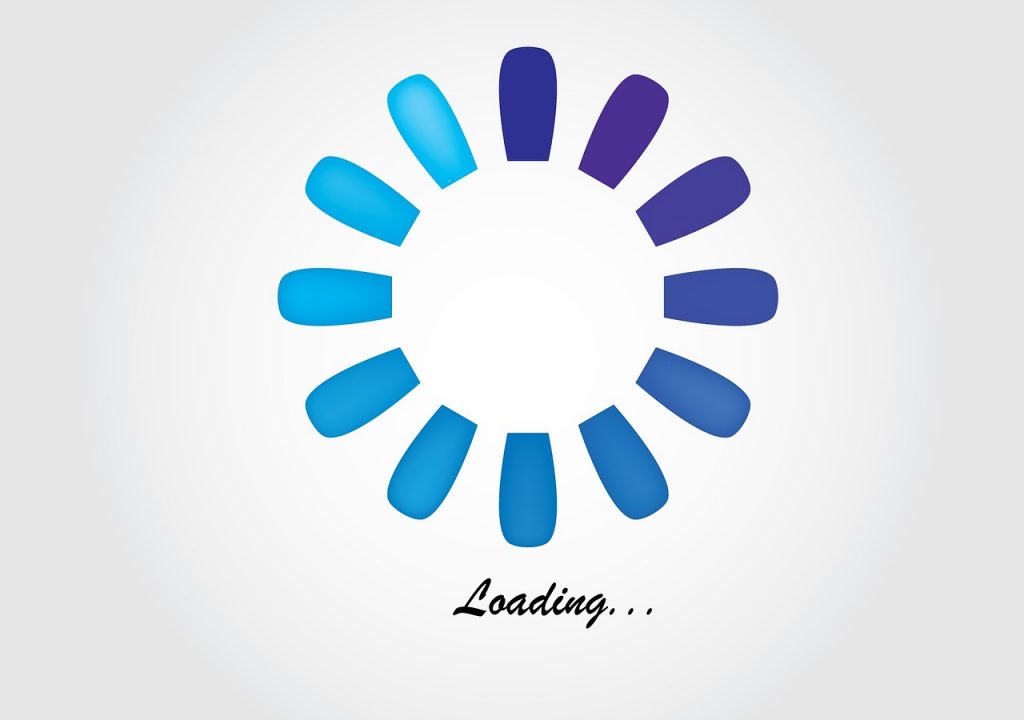 Visibility
A fast loading website will always be visible to the audience in the search engine results page. Search engine gives priority to this aspect of website when it ranks them. It cares about the quality of experience the users are getting. So, slow loading websites will provide a bad user experience. Due to which its visibility will be less in the search engine results page.
Conversion rate
Conversion rate is the percentage of visitors that come on your website and leave after making a purchase. Site that loads faster will have higher conversion rate to a website that loads slowly. Conversion rate is not limited to buying a product. It also includes making the user subscribe to the newsletter, download your content, filling the form etc.
Related article: How to design a high converting landing page?
Usability of website
A good performing website will always have a faithful customer base. Loading speed and responsiveness of the website influences the faithfulness of the customers directly. So in a way if your site's speed is slow, you will not be able to convert your prospects into loyal customers.
7 tips to improve loading speed of your website
Once you understand the importance of a fast loading website, you should be aware of some tips that you can use to improve loading speed of your website. Here are seven of them.
1. Optimizing image size
The importance of images on websites has been increasing. This is because visual content is getting popular day by day. One of the most common reasons of slow loading website is large sized images. If the size of the image is large then it might lower down the loading speed of the website. So, you have to optimize your images in order to improve loading speed of your website. There are various online tools that you can use to resize the images without compromising the image quality.
2. Restrict the number of Java files and CSS
When a user tries to access a specific file, a HTTP request is created. So if your website has a large number of Java files and CSS files then accordingly the HTTP requests will be more which will be dealt individually by the user's browser. This slows down the website. So, to speed up the website, you need to restrict the number of Java and CSS files. The number of HTTP requests will get reduced by doing that which will contribute to improve the loading speed of the site.
3. Employ a content delivery network
A content delivery network is a set of web servers that are distributed across various graphical regions that provide web content to end users with respect to that region. When you're hosting a website on a single server then all the requests are sent to the same hardware. This puts load on the server and it takes time to process every requests due to which the loading speed of the site decreases.
More speed issues are faced by those users that are far away from the location of server. With the help of content delivery network, web requests are sent to the nearest web server which results in the quick processing of the request and therefore the website loads faster. This method is expensive but it's an efficient method.
4. Restrict the number of plugins
Plugins are basic elements of a website. They add specific features that are suggested by third party websites. But if more numbers of plugins are installed then the resources that will be required to run them will be more. Due to which the website will load slowly. And some plugins are installed but they are not used that often.
So, try to avoid that by removing all the unnecessary plugins. You can run performance tests on your page to find out which plugin is slowing down the website. The speed of the website also depends on the quality of the plugin. So, you have to make sure that the plugins installed on your website are of high quality. You just need to keep the essential plugins and also you have to keep them updated.
5. 404 errors
This can be the most annoying thing that users face on the Internet. A 404 error means that the page is not found. This message is shown by the host to the browser or search engine when a request is made to access a page that no longer exists. This can affect your website performance in a negative way. So you can use some error detection tools to correct them. You can also assist the traffic that these pages generate. In case they are generating a good traffic then you should put external links in those pages so that the visitors don't leave your platform. And meanwhile you can try to fix the errors.
6. Reduce redirects
Website redirects creates HTTP requests that will decrease the loading speed and will affect the performance of the website negatively. So it is advisable to reduce the number of redirects or eliminating them altogether would be much better.
7. Do not overuse web fonts
Web fonts have become quite popular in the area of website designing. But opposite to what you're expecting, they sometimes have a negative impact on the loading speed of the website. The reason behind this is web forms create extra HTTP requests to external resources. You must take some measures to reduce the web fonts-
Use modern format for modern browsers
It is better to use required styles only
Just use those character sets that are used on the website
Wrapping it up
The role of website speed in the overall performance of the website cannot be denied. Speed affects the bounce rate and ultimately the ranking of the website. Making your website fast is a basic requirement to provide good user experience to the visitors. So these were some tips that you can use to improve loading speed of your website.
Need professional help in digital marketing and web development? Hire digital marketing company in New Delhi for digital marketing and website development services.
For more interesting and informative articles just get in touch with us.