TikTok is more than simply a platform to find cooking tips and have dance-offs with your friends and family at home. It's a popular platform that's soon becoming excellent advertising real estate. It's the ideal platform to have your brand's storey heard loud and clear, with over 837 million monthly active users. Besides that, It's also simple to administer and customise. Thanks to a user-friendly interface and a vast range of ad kinds. In this article, you'll learn the ins and outs of TikTok advertising and how your company might benefit from its unique features. In this article, I will be talking about some top-notch tips to advertise on TikTok
Let's just dive right in
How to Advertise on TikTok?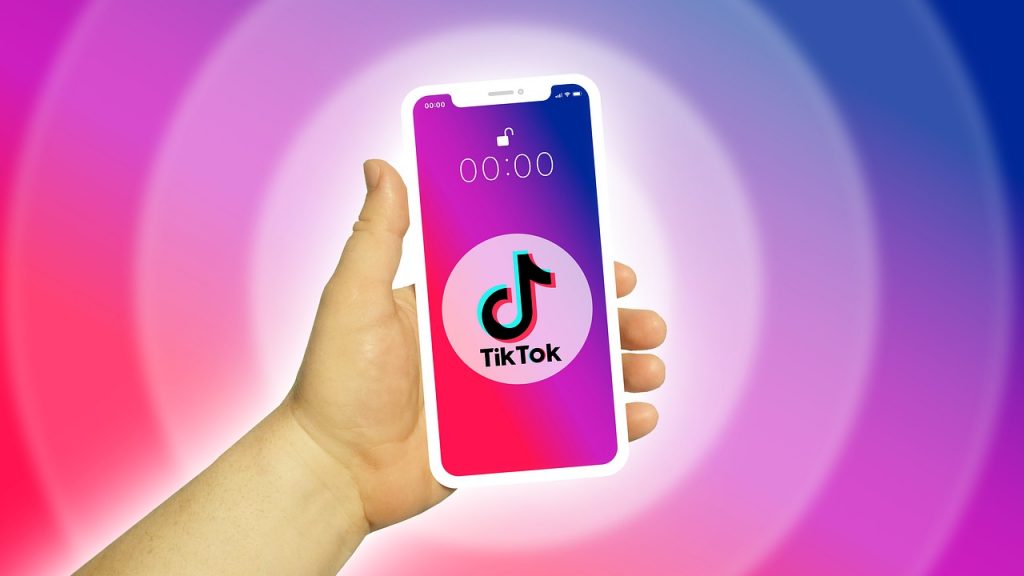 Do you want to be inspired? Now is the time to think about how you can implement your own TikTok marketing plan on this one-of-a-kind platform. For TikTok advertising success, follow this step-by-step strategy. (Believe us when we say it's a lot easier than those planned dancing routines you've been attempting to master for months.) Here are the steps you need to follow to advertise on TikTok
First and foremost: If you haven't already, sign up for TikTok.
You'll start by providing some basic information about your company and its goals, which will be assessed by the TikTok team to ensure that your firm qualifies for an advertising account.
The next step is to choose which type of advertising format you want to utilise to display your chosen content. There are a variety of choices for showcasing your brand's message in a distinctive way. Ranging from in-feed advertisements to customised effects. (See below for further information on those alternatives.)
You'll then be on your way to creating your first campaign. Here you'll set your campaign goals, choose your target demographic, manage your ad budget, and design your ad kind.
Within each campaign, you may create various ad groups to reach a larger TikTok audience. Based on location, demographics, and a variety of schedules and devices.
To showcase the aesthetic of your campaign's vision, upload an image or video. Don't worry—you'll be able to get a preview of your ad before it goes live to make sure it matches the design guidelines.
TikTok will need to examine your final ad idea, and if approved, you'll be ready to go live! Review the data in TikTok AdsManager to keep track of your ad's performance. The dashboard will provide you with information on spending, impressions, conversions, and clicks, among other things.
Kinds of Ads on TikTok
The variety of advertisement possibilities accessible on TikTok is perhaps one of its most compelling characteristics for firms interested in marketing on the platform. TikTok provides a variety of ways to convey your brand's creativity and build true company-consumer connections, whether you're focusing on brief, snappy messages or engagement-oriented movies.
Take a closer look at this colourful mix of TikTok ad types if variety is the spice that lends life to your advertising campaigns:
In-feed advertisements
As TikTok users browse the curated content on the For You tab, they'll see recommended videos that the TikTok algorithm has selected for them based on their platform browsing habits and ostensible interests. In-feed advertisements will also be featured in videos averaging 15 seconds in duration. In addition to the video, a clear call-to-action button will be prominently displayed for those who are interested in learning more about the campaign.
Top view advertisements
Using TikTok to launch a top view ad is akin to grabbing the top spot in Google search results. As you might expect, these adverts capture consumers' attention by appearing at the very top of the 'For You' page's content. It will be difficult for TikTokers to ignore whatever message your brand is attempting to convey with an appealing 60-second video.
Branded hashtags
If your advertising campaign is centred on involvement, you might want to explore involving your brand's creative side. How? by participating in a branded hashtag competition. This is TikTok's most popular format since it allows viewers to participate in your TikTok ad campaign by creating their own films and sharing your brand's storey alongside you.
Branded effects
Branded effects follow the same format as branded hashtags and are another technique to increase audience engagement with your brand. Whether you employ a green screen or an interactive effect, one thing is certain: it's a strong approach to get platform users actively involved in spreading brand awareness. Mucinex's branded impact campaign, which resulted in a 42.7 percent increase in buy intent, is an example of how community engagement may help guide the sales funnel's flow.
Takeovers
This sponsored ad style allows businesses to build full-screen advertisements using both still images and dynamic videos. Even while people can't interact with these ads through likes and comments, marketers may still use this precious advertising space to make brief, impactful statements.
Advantages of advertising on TikTok
Come to TikTok for a diverse choice of innovative advertising styles, but stay for the layers of benefits that are hard to find elsewhere.
What are the benefits of using TikTok into digital marketing for marketers? Continue reading to learn how this platform is making an almost unstoppable splash. For professional social media marketing, you can consider hiring Digital Marketing Company in Kolkata.
Increased brand awareness
We've said it before, and we'll say it again: TikTok has a huge following—and it's not just in North America. Brands looking to get their TikTok content in front of millions of people across the world will have plenty of reasons to use this platform for their awareness efforts.
Read also: Appealing website visuals converting visitors into customers
Highly engaged audience
The number of engaged users is perhaps more essential than the overall number of users. It's great to have your ad campaign seen by millions of people, but what if it doesn't get much attention? Advertisers on TikTok may relax knowing that their target demographic is unlikely to ignore their TikTok content without engaging with it.
Wrapping it up
There you have to: all the important factors on how to advertise on TikTok. By following this guide, you can run a successful advertising campaign on TikTok. So, include them in your social media advertising strategy.