New year 2022 is just round the corner. Many people are making New Year's resolutions. In the digital marketing realm, the end of the year is a great time to look at the digital marketing strategy as well as the marketing trends we can expect to see in 2022. And that's why planning short term as well as long-term is really important. Marketing has always been and always will evolve strategically. 2020 witnessed an unprecedented change in the face of marketing.
Many marketers that planned their strategies for that year had to scrap their plan and start from scratch. No one can be certain about the future of marketing still, with the aid of insights and predictions by industry professional, you can very much plan for the present as well as for the future. But, some things are predictable and one thing is certain that the marketing domain will be more diverse, inclusive and connected to people's needs in the upcoming year. So, you need to pull your socks up as New Year is few days away and you need to start working on your marketing strategy. In this article, I will be sharing some tactics that you need to include in your 2022 marketing strategy
Let's dig right in
Tactics to Include in Your 2022 Marketing Strategy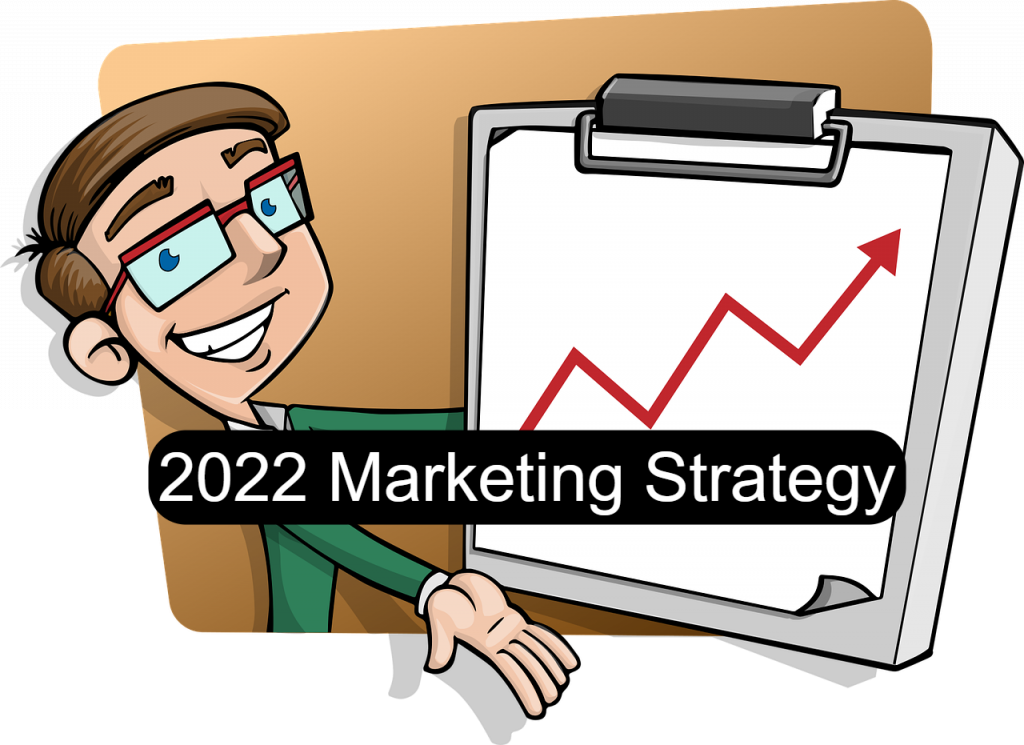 This is the time you should start looking into your marketing strategy. Start your New Year 2022 scaling up your digital marketing strategy. Here are some tactics that you must include in your 2022 marketing strategy.
✅ Time and money investment
Image of a brand or person is everything in the world we live. In order to create a strong brand image, selection of right words and appropriate method of communication is really important. Providing quality services is the way to generate word of mouths which is an effective way of marketing. Everybody knows that paid advertising can yield fast and more positive results. However, the rate of Google Ads has been increasing with every passing year because Google uses bidding as a way of charging.
As the competition to advertise online is increasing, therefore, eventually the price to advertise will increase. This means that you have to shift your focus to organic methods to enhance your brand awareness. Adding organic methods to your marketing strategy provides long-term value to your target audience. Great methods to raise your brand awareness can be a weekly podcast, video tutorial or online content that educates and gives value. Grow your Startup with Citiesagencies Marketing Strategy
✅ Twitter for organic reach
Organic reach might be dead on social media. But it's not same for Twitter. It is the place to connect with your audience and it will become an ideal platform for that in 2022. Gone are the days when you used to add myriad of hashtags in your posts on Twitter. What you need to add to your marketing strategy is tweeting relevant content with relevant hashtags that will help your audience find you. Be regular with your tweets, daily is better. Mention renowned profiles related to your industry in your replies and tweets.
✅ Put out more B2B content
Business-to-Business content is very often overlooked. B2B companies have this myth that business owner do not scan the internet to find answers to their questions and only rely on emailing and cold-calling in which they invest maximum money. B2B Content is crucial as the trends are changing so fast which pushes B2B marketers go on the internet and look for ways to address these changes. A helpful and informative content makes a brand more trustworthy. Adopt these Expert B2B Digital Marketing Strategies
✅ Conversational marketing is a must
Customer service has moved beyond the formal addresses on phone call or physical visit. In this digital era, it is about chatting with customers through instant messages. They try to make the interactions as friendly as possible. It all revolves around other trends like the need for personalization and more human-centered interactions. People prefer to talk to someone who does not read a script to them. They want someone who will help them with their specific questions and problems. Customers expect to get instant replies. This means you need to make your communication more personal and quick.
Wrapping it up
These are some of the few tactics that are very useful for your marketing. They won't burn your current strategy and you don't have to start all over. You can utilize them on top of what you are currently using and get the maximum benefit out of them. For professional marketing services, you can reach out to digital marketing company Bangalore.