Hey fellas!
If you own a startup, you must be well aware of the fact that expanding a young startup into a full-fledged business is easier said than done. It needs brilliant marketing minds and excellent marketing tactics to grow a new startup into a well-established business. Digital marketing is something which is widely adopted by newbies in the business eco-system. And we aren't complaining because it is 'THE MOST' effective method to enhance the customers as well as profits and there are no two ways about it.
However, most of the times, new-comers in the business world may not have the expertise and resources to launch a successful digital marketing campaign. In such a case, getting help from a professional marketing company is the best way forward. If you also count yourself in those new-comers, then you need not worry about anything, as Citiesagencies, a well-reputed and highly-trusted Digital Marketing Company in Delhi is here to help you out.
So, now you must be wondering how Citiesagencies helps grow new startups. Well, there is an entire team of marketing brains working for it. So, let me take you through some marketing strategies that our company follows to help grow young startup
Citiesagencies Marketing Strategy for Young Startup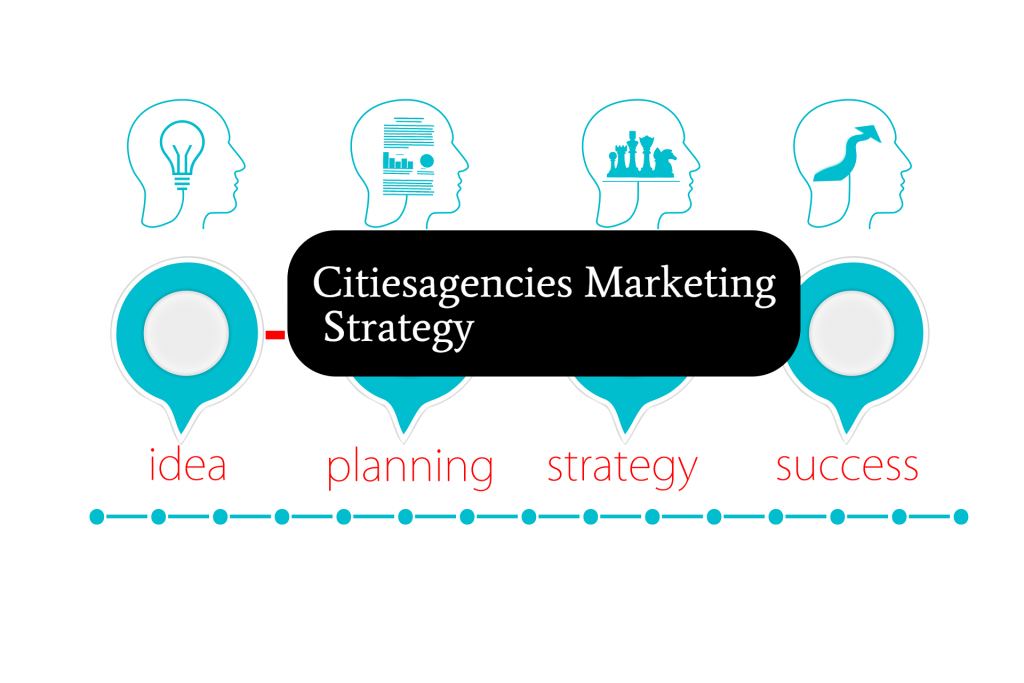 Citiesagencies has helped many new businesses launch a successful marketing campaign in an effort to increase their customer base and sales as well. We use many marketing tactics such as social media, online advertising, Google Advertising, Search engine optimization, Search engine marketing, Email marketing, and the list is endless.
So, here is a quick compilation of Citiesagencies Marketing Strategy
✅ Online advertising
Advertising is something which has been here with us since decades, equivalent to the ages of many boomers. And we don't see it leaving the market in near or far future. So, this would be the first thing that needs our focus and attention. Hence, Citiesagencies always ensure that top notch online advertising channels are used to advertise your products in particular and overall business in general. We exploit every online platform like Google, Social media platforms and so forth to float the advertisements.
✅ Social media
So, why Facebook changed its name to Meta? Actually they are capitalizing on the growth opportunities in the online world by re-branding themselves. We can translate this as 'even more business opportunities for new brands and startups on social media' Thus, you have to have a great presence on social media platforms.
Not only Facebook (Now known as Meta), but, other social media platforms such as Instagram (owned by Meta), Twitter, LinkedIn and many more are experiencing an unprecedented growth in their user base. We, at Citiesagencies understand this rapid development. Hence, we ensure all the brands partnering with us have a strong social media presence. We are using social media as a promotion tool which supports our other marketing strategies like online advertising which includes social media advertising.  
✅ Marketing through content
"Content is king" is still the most quoted phrase whenever the term "Content" enters the conversation. Regardless of the era people live in, content is, hands down the most important part of a marketing strategy. Before internet was a thing, traditional content such as editorials and articles in magazines and journals were very much read by the people.
Now, in this internet era, online blogs and different kinds of content are attracting the netizens. Citiesagencies helps new companies market whatever they are offering through amazing content. This helps them build a strong base of viewers and readers that becomes their potential customers eventually.
✅ Spotting the right audience
This is undoubtedly the most struggling phase for any growing startup. There could be many reasons behind it like you are caught up in a lot of different things that you don't get the opportunity to actually sit down and find the right audience. Or maybe you don't have the expertise and experience to do it. In any case, Citiesagencies is the right marketing solution for you. Our team has the expertise as well as the experience to target the right audience for you. We are proficient in conducting audience research in alignment with your business goals and requirements. We will help you with connecting to the right audience which will yield you great profits.
The bottom line
The significance of digital marketing needs no introduction now. Just look around big brands which have climbed the ladder of success through consistent marketing efforts. However, marketing is no picnic. But, expertise provided by Citiesagencies is worth every penny. We have got the expertise and the zest to nurture and grow your startup. So, you can also apply Citiesagencies marketing strategy in order to grow your startup.