We've all seen those incredible Instagram accounts where users appear to be making a lot of money simply by posting photographs of themselves travelling. Unfortunately, getting Instagram followers to buy isn't as simple as it appears. The truth is that it's a slow and steady process. Don't get me wrong: the platform is fantastic for driving traffic, increasing sales, and cutting cost-per-purchase. It's simply that Instagram has its own idiosyncrasies, and the money doesn't come in immediately. It might be difficult to sell to your followers, especially when the effect of the material you produce is dwindling (along with organic reach.)
This is a trend that most brands can relate to. It is possible to use Instagram to increase sales — but only if you do it strategically. In this piece, I'll go through a few steps you can take to convert your Instagram followers into customers. We understand that selling is in part a numbers game. Obviously, the quantity of Instagram followers you have has an impact on your sales. However, having a large number of followers is insufficient. It's all about the conversion power you generate when it comes to profitability.
Ways to Convert Instagram Followers into Customers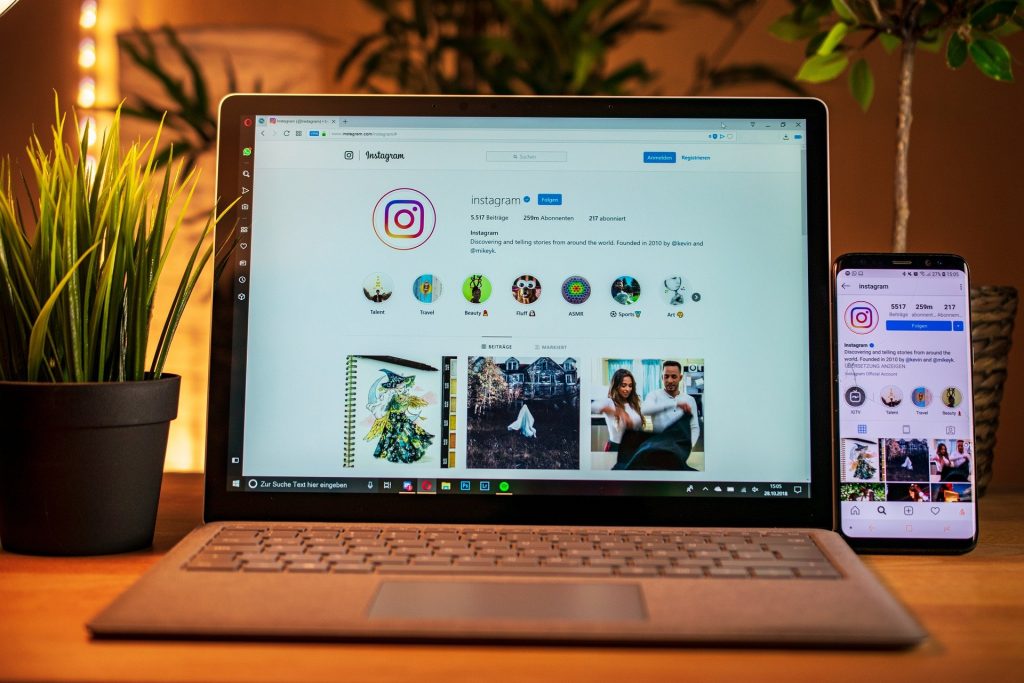 Here i have compiled ways to convert Instagram followers into customers
? Use DM to Establish a Personal Relationship
Instagram direct messages, or DMs as they're more commonly known, allow brands to communicate with customers in a more personal way. By clicking the arrow icon in the top-right corner of your Instagram account, you may access this feature. It will then display a message thread, which will allow you to send text and multimedia messages. You can send messages to up to 15 people at once. You can also send the message to a specific group of people: If you wish to mention a specific follower's name or purchasing preferences in a DM, you must send it to each one separately. You're probably already familiar with Instagram's DM feature. However, it's possible you haven't considered employing them to boost sales. How to Utilize Instagram for Your Small Business?
Here are a few options for doing so:
Provide a Coupon Code
Send a product photograph and a promo code to your followers in a message. Because you can't incorporate clickable links in Instagram Direct, send each link as its own message. You could even say that this coupon code is only available to your Instagram followers to entice them to utilise it and buy anything. You can also apply a time limit to the promotion to encourage a faster response.
Organize a Competition
Would you accept free tickets to see Hamilton if all you had to do was leave a remark on the photo? I'd have gone all-in. I'd have gone all-in. The allure of an Instagram contest is just this. Hosting one just before launching your product or service is a fantastic idea.
? Make shopping simple using Instagram's shoppable feature.
While it may seem impossible to create an e-commerce-like experience on Instagram, shoppable Instagram tools make it possible. With the correct tools, you can turn your feed into a full-fledged buying experience. When they're ready, your followers can explore the unique characteristics of your products and buy with a few simple clicks. Because you can only promote one link in your bio, these tools come in handy for avoiding the clunky and annoying "visit link in bio" image caption we've all seen.
? Use influencers to persuade your followers to shop.
Influencer marketing is well-known for its effectiveness. The sector is worth more than $13 billion, according to Influencers Marketing Hub. Guess which platform, in addition to Facebook, is regarded as the most crucial for influencer marketing? Instagram! With 67 percent of firms indicating that Instagram is the most significant channel for them, it is the most popular medium for influencer marketing.
Influencers can help you with a lot more than just driving sales on Instagram. Your followers will be able to develop brand equity since they will be able to relate to them and value their viewpoint.
So, with all of that in mind, let's look at some strategies for efficiently utilising Instagram influencers.
Step 1: Enlist the Help of Relevant Influencers
When it comes to choosing the influencers you'll work with, it's critical to be as specific as possible.
If you're selling handbags, for example, you'll want to collaborate with influencers who are experts in the field, such as personal style Instagrammers who chat about handbags and show alternative ways to carry them.
Step 2: Encourage Purchases by Collaborating with Your Influencers
How can you make influencers your brand's catalyst for revenue generation after you've chosen the influencers you wish to collaborate with?
Influencers can help you promote discounts or giveaways.
Users can be persuaded to test a product via influencers. Allowing them to offer a discount gives followers a stronger incentive to check out your offer.
Read also: Why you need a Content Calendar for Paid Campaigns?
Step 3: Persuade them to demonstrate new ways to use your product.
For sponsored content, placing products in an appealing location can be very effective. However, influencers who put your product or service into context in everyday life are more powerful. When using this strategy, give influencers some leeway. You'd be astonished at how creative they can be when it comes to using your goods.
Step 4: Hosting an Instagram Takeover is a great way to get your name out there.
Invite your influencers to participate in your Instagram content strategy by allowing them to post directly to your account and communicate with your followers in real time.
Even if there isn't a discount or any other benefit, because the takeover is only temporary, it prompts an immediate reaction to the topic at hand, such as commenting or even purchasing things.
Wrapping it up
Thus, these were some great ways to convert Instagram followers into customers. The money you make through social commerce is just as vital as the money you make from your website, and Instagram can help you increase your social media sales.
The three strategies I discussed in this post will leave your customers or clients with a favourable impression of your product or service. They'll also assist you in navigating the platform's particular challenges, such as the one-link limit per account.
As you cultivate a positive relationship with your followers and make it simple to shop on Instagram, your fans will soon be moving through the purchasing process. You can reach out to Digital Marketing Company Bangalore for professional marketing services!