Social media influencers are definitely playing a major role in brand's online marketing efforts. Due to this trend, many companies and brands are shifting to influencer marketing to enhance their brand awareness, engagement, sales and build their brand's reputation. However, launching an influencer marketing campaign is not an easy task to accomplish.
Why is that?
Because influencers are a diverse group of people. If you end up with the wrong influencer, it can hurt your brand's reputation. Things can go sour pretty quickly if you don't know the dos and don'ts of influencer marketing strategy. Therefore, in today's article, I will make you people aware about some dos and don'ts of influencer marketing, so that, you can launch a perfect influencer marketing campaign. Here is How you can start with Influencer Marketing?
Let's jump right in
Dos and Don'ts of Influencer Marketing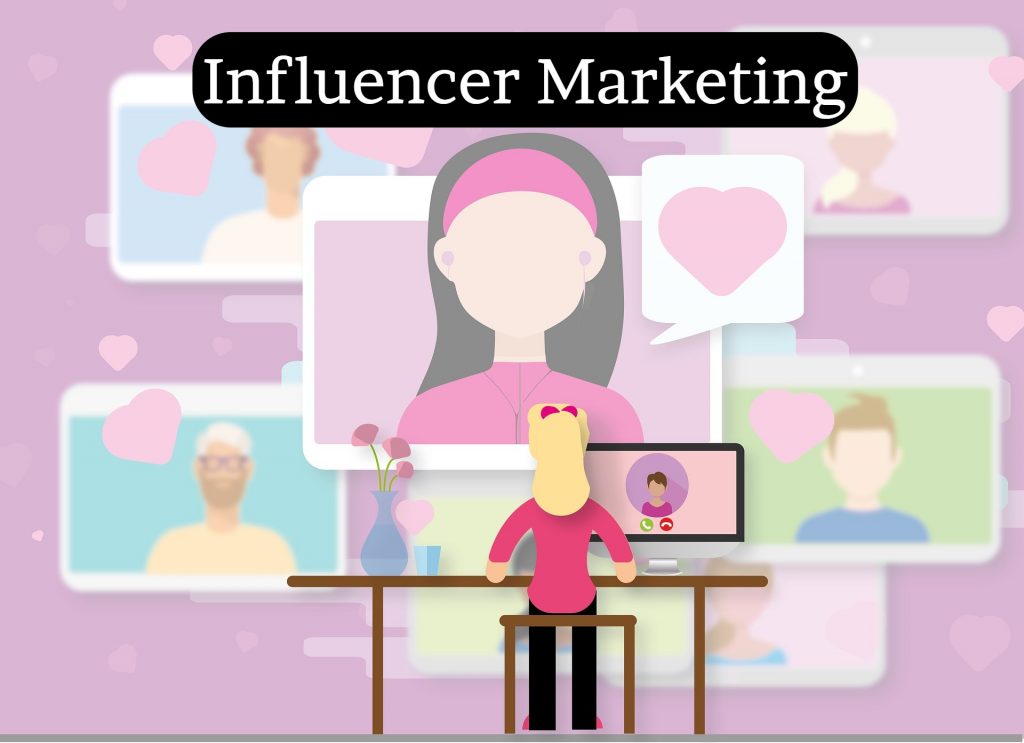 1. Dos: Identify the right influencers
The most part is collaborating with the right influencers. So what do you need to check before partnering with an influencer? They must have:
You need to check whether the influencer's audience matches yours. You don't want to market your products to an audience that will never buy it.
The influencer you want to partner with should be active on their social media platform. They should post consistently, and then only they will be able to engage with the audience.
Next thing you need to check is whether the audience of that influencer engages with their content or not. Likewise, you need to check whether the influencer engages with its audience or not by checking if the influencer responds to audience's comments and messages.
The ideal influencer is the one that suits the tone of your brand. You need to find someone from your industry or niche.
2. Dos: Allow creativity
What makes an influencer the influencer? Because the audience like them for their authenticity, creativity, and uniqueness. When you partner with an influencer, you must always remember that while you will brief them about your brand, services, and what kind of content you are expecting them to create. But, at the same time, you must give them freehand when it comes to creating content. They know their audience, they know what they like. They will infuse the perfect level of creativity because they know how much their audience like and prefer to engage with. For content marketing services, reach out to Digital Marketing Company in Bangalore.
3. Dos: Decide on Goals beforehand
Before collaborating with an influencer, you must clear what you hope to achieve from your campaign. This will help you to improve your influencer search and streamline your efforts as well. There are plethora of marketing goals that brands aim for such as
Lead generation and conversions: you can consider introducing custom discount codes and offers if driving sales is your main goal. You can negotiate a fix commission to influencers for every sale. Here are some Lead generation strategies for content marketers
Brand awareness: Influencer marketing is the best method increasing the brand awareness. Your sales will definitely increase when more and more people recognize your brand. This can be done by mentioning brand, giveaways, product reviews etc.
Social engagement and following: you enhance your reach by partnering with an influencer because their followers might also engage with your posts and they may also start following you.
Mobile–optimized content at scale: influencers are consistently active on social media. And they know how to put out engaging content in multiple ways. When you partner with an influencer, you can re-purpose their content on your social media platforms, providing you with a stream of fresh content.
Now let's take a look at some don'ts
4. Don'ts: Never dismiss micro-influencers
If you believe that big numbers have bigger impacts then let me tell you that is wrong. Why is that? This is because micro-influencer tends to have higher engagement rates than macro-influencers. Here is How to Start Micro Influencer Marketing for Business? Some of the reasons behind this high engagement rates are:
Micro-influencers have a more focused audience. Whereas, macro-influencers have a diverse audience. Micro-influencers are experts at nurturing close-knit tribes, which helps them generate greater engagement.
Micro-influencers are better available and more open to offers from small and new brands. And since they themselves are in the developing stage, they are more flexible.
These individuals have less number of followers which makes people look at them as 'ordinary'. This makes them more authentic and followers relates to them more.
Micro-influencers are more affordable as they have less followers.
5. Don'ts: do not forget to cultivate relationships
It is better to focus on one influencer at a time rather than jumping from one influencer to another. Your focus should be on building and cultivate relationships with what you have. Better to focus on nurturing long-term relationships with a selected people. This will encourage the influencers to create high-quality, relevant, valuable, and creative content. Make sure you engage with their content regularly to build a good relationship with them.
6. Don'ts: do not overlook other platforms
It is a recent trend that Instagram is the place where influencer marketing is gaining pace. Many marketers think that it is the most important platform for influencer marketing. However, it is important to focus on other social media platforms as well. You can consider using Facebook for influencer marketing campaign as it has the largest audience in the world across all the social media platforms. Hence, your efforts should not be limited to just Instagram. Try all avenues.
Wrapping it up
Influencer marketing campaigns can look tricky, right? But with the right strategy you can make your marketing campaign successful. You can attract the right influencers and the right audience as well by keeping in mind these dos and don'ts of Influencer marketing.
For professional social media marketing services, hire Digital Marketing Company in Delhi.