Are you unable to turn your first time buyers into permanent customers? Why is that your customers don't come back to you after they make their first purchase? Reasons could be many. But, the focus must be on solutions. Customer retention is the basic requirement to grow your e-commerce business. In today's article, I will be focusing on some top notch hacks of Customer Retention for your e-commerce business.
Let's jump right in
What is Customer Retention?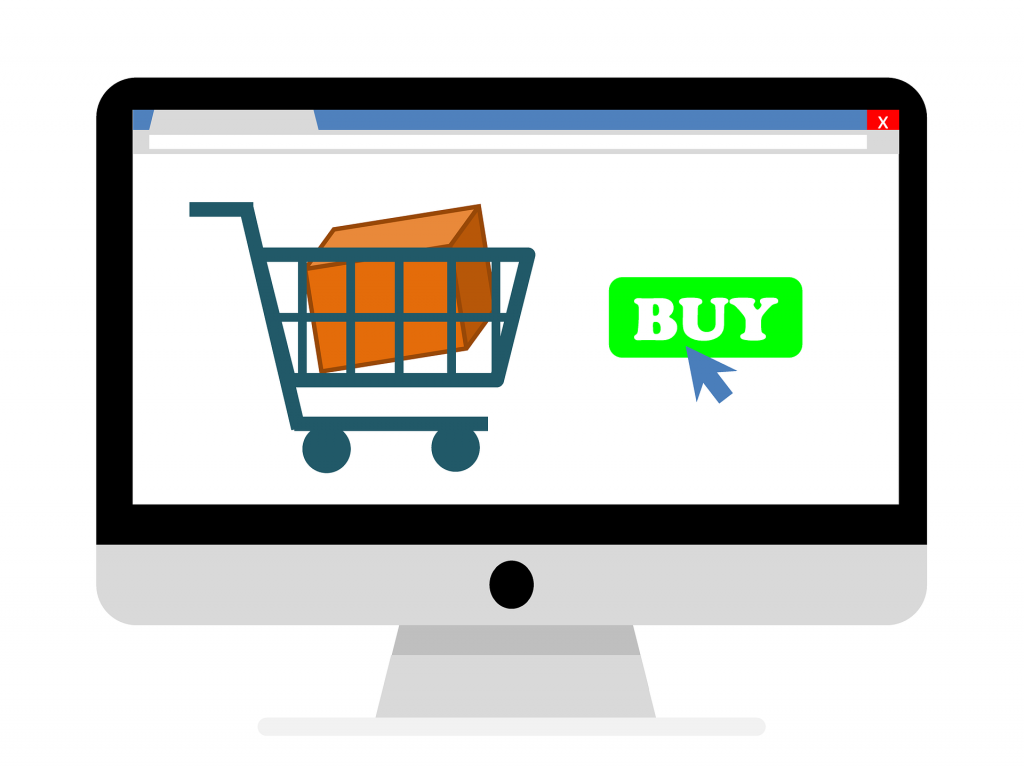 Customer retention is the ability of a business to turn their first-time buyers into permanent customers and prevent them from shifting to a competitor. It speaks a lot about whether your product and the quality of services impress your customers. This is also the lifeline of many subscription-based or premium-based companies.
Many people think customer retention is equal to customer acquisition or lead generation which is not true. This is because customer retention strategy focuses on the customers who have already signed up for a service or bought a product from you. Here are some Effective PPC tactics for your e-commerce website
Marketers think customer retention is about repeated transactions which is not entirely true. Instead, it is more about the relationships that you build with your customers. When a first-time buyer is coming back to your brand repeatedly it tells you a lot about your relationship with your customer. The customer trusts your brand, he or she considers your products or services reliable, authentic, helpful, and quality. Business wise, keeping a customer happy is always cost-effective than acquiring a new customer.
Why customer retention is important? It increases ROI, boosts loyalty, increase average order value (AOV), and helps drive referral marketing.
Now let's talk about some top notch hacks of customer retention for your e-commerce business
Top Notch Hacks of Customer Retention for your Business
Here I have compiled some top notch strategies or hacks that you can try for customer retention for your e-commerce business
✅ Understand customer journey and optimize their experience
The first important step with customer retention is understanding your customer journey. The basic spot of customer retention lies in meeting or exceeding the expectations of your customers. You must understand your customers journey in order to meet their expectations and give them positive customer experience at every step. When you keep your customers satisfied and happy, they will come back to you for more. Here is How to improve UX of your e-commerce website
✅ Respond to customer's queries in time
Many studies have shown that quick replies results in higher customer satisfaction. Majority of customers have admitted that fast support resolutions are key to a good customer experience. Speedy replies results in faster resolutions. But even if you can't solve the issue right away, it still pays to reply to the customers ASAP.
You can send a short message letting your customers know that you have received their queries. Give them an estimate of time frame within which you will resolve the query. Customer is willing to wait when he has an estimate of time and he knows that you are working actively to resolve their issue.
✅ Follow up after first purchase
Sale is the ultimate goal of every e-commerce business. However, in order to retain your customers you have to follow up after the customer has made the first purchase. You can utilize emails to follow up with them. Many e-commerce companies send a thank you note to their customers after they make a purchase. In order to retain your customers, you have to do much more than just sending them a thank you mail.
You have to build meaningful relationships with them. You need to provide some value in the follow ups. Send them post-sale emails on product updates, special offers, promotional emails, feedback surveys, and cross-selling and up-selling emails. Not sure how to start e-commerce marketing? Digital Marketing Agency in Delhi will help you out.
Next thing you need to do is to be proactive with customer onboarding. Customer onboarding means you have to take certain steps to gain the trust of your customers until they become loyal customers. This is a necessary step to ensure that your first time buyers become repeat-buyers.
✅ Segment and target current customers for customer loyalty programs
Your interaction with your customers gives you a whole lot of useful information. These interactions help you paint a picture of each and every customer. This is some really important data that can help you segment your customers. Segmentation is essential in helping you create personalized and targeted campaigns.
Segmentation plays a fundamental role in creating effective customer loyalty programs for your current customers which is important for the purpose of customer retention. You should create tailored rewards and experiences for the different segments as their needs are not same for making your loyalty programs work.
✅ Use context to deliver personalized support interactions
There is a high level of frustration when you have to explain something over and over again. Same is with customer interactions. It becomes very annoying for the customers to explain their respective issue over and over. Your customers are more likely to leave the interaction if it gets repetitive and exhausting.
Your customer support agents should have tools to easily pull the customer information and elevate the conversation. For instance, giving your customer support agents customer context to deliver a personalized experience. When agents can see relevant customer information such as language, contact details etc. they can interact more efficiently. They can also view their previous conversations.
✅ Allow to make changes to orders
You have to create memorable experiences for your customers. It can be done by allowing the customers to make changes in their orders once they have placed it. For instance, a customer may want to change the size, colour of the product he ordered. By giving them the option to edit their orders, you can very well retain your customers.
When you do that, you must allow your customers to swap their purchase for the one they want. This will make your customers trust you more. It shows that you are ready to be flexible in an effort to make them happy. And one that leads to higher customer retention rates is trust.
Wrapping it up
One time sales may look good but they don't help in growing your business in anyway. If you want to make your e-commerce successful, you have to put in efforts to make your customers come back to you. That is why creating an effective customer retention strategy is vital. Putting the above mentioned hacks into action you can successfully retain your customers ultimately improving your business.
Need professional online marketing services? You can hire Digital Marketing Agency in Kolkata.