Every business is looking to establish a successful e-commerce website for their business. But is it as easy as it seems like? Probably not. Because there are so many things involved in the development of a successful website. Majority of the businesses are not capable of doing that hence, they have to hire Web Development Company. Since the domain of e-commerce is getting more competitive than ever before, businesses are struggling to spread their online space and brand recognition.
But what is that most important factor that influences these aspects of e-commerce website?
The answer is UX or User Experience.
The experience of users on websites determines a lot of things for your website. Therefore it is very important to give a great user experience to your potential customers. In today's article I am going to talk about how you can improve the UX of e-commerce website.
Let's dig right in
Ways to improve the UX of e-commerce website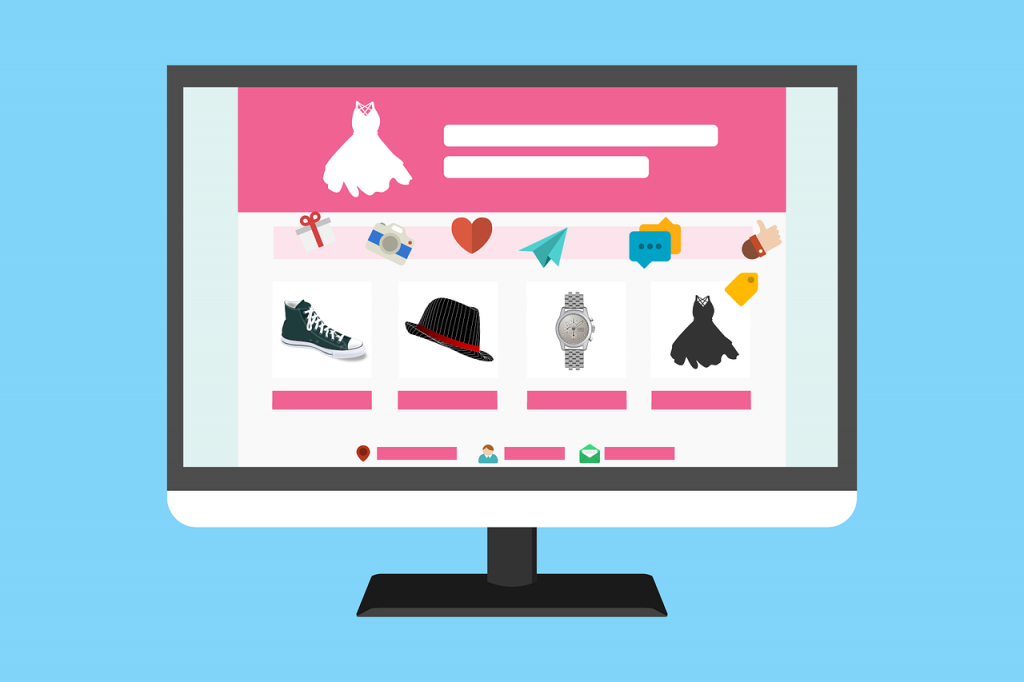 Here are listed some ways you can use to improve the UX of e-commerce website
✔ Your site should be easily navigable
Would you prefer a clean and simple site which you can easily figure out or a site where so much is going on that it looks all over the place? I guess the former one. This is true because cluttered sites have poor navigation due to which it can confuse and irritate the users. This could make your lose many of your potential customers.
If your website's navigation is poor then you can never give a good user experience to your users. Hence it is important that you make your site easy to navigate. Your users should be able to explore all the options your brand is offering. Your website should never confuse your visitors.
✔ Your site must be well-optimized for mobile
If we go by an online survey almost 50 percent of the internet users access web on their mobile phones. So, it would be a huge blunder to ignore this massive audience. Mobile optimization is very much in demand these days. And now all the new sites are being indexed using mobile-first indexing. The mobile version of your website is now utilized by Google's crawling, indexing and ranking systems to rank sites for mobile-initiated searches. You can optimize your website for mobile by identifying various metrics that define the audience based on the parameters like demographics and engagement of your users.
✔ Better to have an interactive web design
You can build an attractive website without cluttering it up making its navigation difficult. It is important to have a simple and clean website but it can make your website unattractive and boring. Your audience will like if your website gives them a seamless online experience through interactive design. This enhances the user's engagement and interaction with your page, and just improves the overall UX of e-commerce website. You can add an attractive CTA to boost the UX and website's conversions as well. Also you can include interactive features like polls, form filling and more.
Related article: 7 Web designing tactics to attract more customers
✔ Utilize social media
How would you get to know about the flaws causing poor user experience on your website? The answer is simple, social media. So, visitors don't like your website because of the bad user experience it gives but you need to know what the flaws are in order to fix them. Social media is the best place for that. Your audience will give you both compliments and complaints on social media platforms. And you will listen to their feedback correcting the flaws afterwards. If you accept and work on the feedback of your users they feel valued, they feel like you really do care about them. Hence, utilize social media well.
✔ Improve the loading speed of the website
This is one of the most important factors that affect the user experience negatively, well most of the times. This is because marketers ignore the loading speed of their website which degrades the user experience even more. Audience these days don't have time to wait for anything that runs slow, let alone a website.
People want rapid response, short wait time. Hence, the loading speed of the site matters a lot. If your site does not load within few seconds the user will quickly exit your site. So, to make sure that your user stays on your site you have to improve the loading speed of your site. To do that, you can use software to compress files, optimize images and reduce redirects.
✔ Simple and easy checkout process
Another important factor that affects the user experience. So let's say a visitor has decided to buy your product but when he lands on the checkout page it asks the user to register him or it has too many distractions or the page is unresponsive, what do you think the user would do, will he continue to make a purchase. Definitely not. That will irritate the user and then he might never come back to your website.
Hence, it is important to avoid the mistakes mentioned earlier and improving the UX of website by streamlining the checkout process as much as possible. By providing a simple, easy and secure checkout will let your users trust your platform and then only he might come back to shop again with you.
The bottom line
Clearly, some brands are successful and popular over other brands due to the quality of the user experience they provide to their customers. They focus on customer-first design approach. They focus on customer needs and always try to improve the UX of their website. By focusing on the level of engagement, functionality, speed, performance and accessibility of the website you can improve the UX of your e-commerce website.
For more informative and interesting articles, just get in touch with us.