Are you aware of the fact that You Tube is one of the most famous search engines worldwide? This is because people have a better understanding through the videos. With increasing use of videos, SEO marketing strategies are improving day by day. In today's article, I'm going to talk about some ways you can use to optimize videos for Google search results.
Lets jump right into it
Videos are an integral part of everybody's life as well as in the Internet world. By using videos any one can take his or her online business to advanced heights. It will be easier to get higher rank and traffic through creative and attractive videos.
Ways to optimize videos for Google search result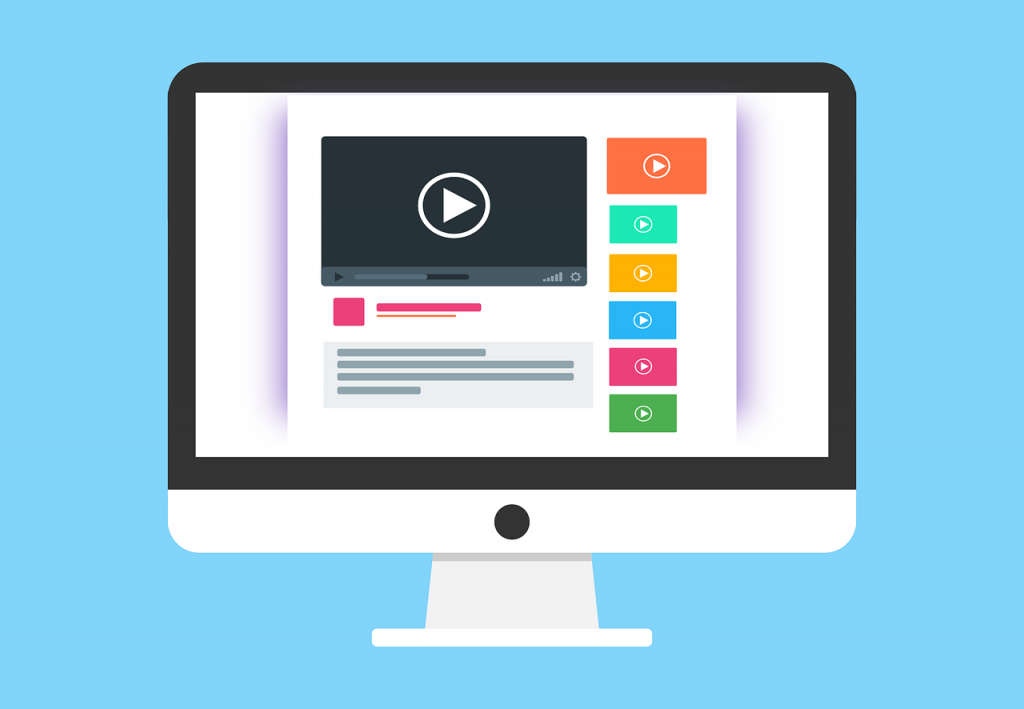 Videos are undeniably a far better way to improve the traffic and ranks on the search engine results page. However, Internet is filled with millions of videos and the competition is unimaginably high. So if you are searching for ways to optimize the videos for Google search results then below I have compiled some best methods that you can use to optimize your videos in order to improve your search results.
Tagging and titles
titles and tags are one of the main factors responsible for drawing traffic towards the website and eventually getting high rank in the search engine results page. The importance of keywords in optimization is well known. By associating your video with the text and titles you can focus on particular keywords. Do not add irrelevant and unrelated tags as it will make your video less attracting and less tempting.
Content
Content is undoubtedly the most powerful tool when it comes to optimization of website or video. You can achieve success in the digital field by creating unique, informative, and creative content. Content is the king in the online marketing world. Unique and attractive video content will help you gain high rank and better search results. When you get good amount of views on the videos eventually you will get more popular on the Google.
Focus on video keywords
Next is, every business owner wants to rank high on Google. And why not. So if you want your video to rank at the top in the Google search engine results page then you need to focus on optimization around the video keywords. you have to focus on the relevant and related keywords so that your video becomes more attractive which makes it more likely to get more views and attention.
Video description
Another major thing that can make your video look more attractive and interesting is a compelling video description. A compelling and well-return description containing the relevant keywords will definitely provide you better search engine results. One of the extremely effective search engine optimization strategy is adding good description to the videos.
Use close captions
An effective method to increase the value of your video is using close caption. This feature will make it easier for Google as well as for the people to find the information they are searching for. It is very easy to use and beneficial as well. Therefore, do not forget to use close captions if you ever think to optimize your video.
Sharing and call-to-action
When it comes to online marketing, sharing is the most important thing to do. It is necessary to get high ranks and better search results. There are various social media platforms where you can promote your videos. Another important thing you can do is add a clear and compelling call to action. This implies that you can encourage your visitors to see what else you have to offer. This will help you gain more attention and eventually better ranking in the search engine result page.
Wrapping it up
Do not make the mistake of underestimating the power of videos in digital marketing of your product or services. So these were some of the best ways you can consider and follow to get better ranking and traffic. Visual content has become very important in people's lives and if you want to excel in this digital era then optimization is all you need to do.
For digital marketing services, reach out to Digital Marketing Agency in Kolkata.