The visual impression that a successful social media campaign provides is crucial. After all, you get exactly what you see. It might be anything from product information to a campaign to a simple concept to be communicated. Your social media reputation can be made or broken by your visual attractiveness. If you're looking for tips for Social media visual strategy to help you develop a powerful visual approach online, in this blog post, I will be talking about some of them
Let's just jump right in
Tips to improve social media visual strategy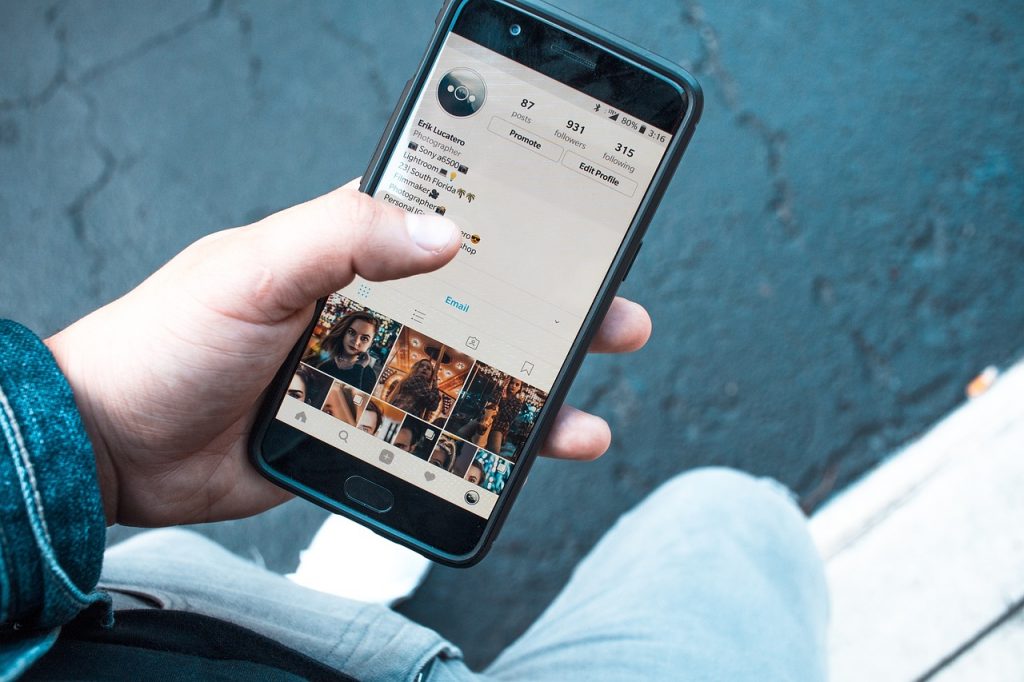 Here I have compiled some tips you can use to improve social media visual strategy
#. Position of image and colors
Plain black banners with material written on them may appear uninteresting, but when used appropriately, they may send a powerful message. To produce stunning graphics, the best graphic designers use basic yet efficient methods. Any strategy can only be devised if one has a thorough understanding of colour theory. When there is a fashion sale, a carnival, or other event, designs with too many colours look nice.
When employed in the context of a product introduction, however, they may fall flat. While black is associated with strength, blue can be employed in advertisements to convey a sense of trustworthiness. Similarly, social campaigns can employ yellow, red, and pink in their images to convey a clear message and visually improve social media marketing.
#. Balance should be created
Another thing to remember is to keep the picture to content ratio at a reasonable level. If your visual strategy is solely image-based, be sure the image communicates what you want to express. The ideal graphic design is one that is original, well-researched, and easy to comprehend.
If you want to include text, logos, or slogans, make sure they're in proportion to the photographs and graphics. In other words, the image to content ratio should match the colours and patterns.
#. Organize the components.
The utilisation of the best social media tools, photos, graphics, content, and placement are all part of a successful visual social media strategy. You should understand why each element is included and what it is used for. Make sure the final image has contrast, whether it's in the form of shapes or colours. This makes it easier to see the graphic more clearly. Contracts help to draw attention to important features while also ensuring that the image is clutter-free.
A graphic can contain a lot of information at times. In this situation, contrasts, line management, and positioning are the most effective ways to improve your visual's social media optimization.
Read also: Follow These Social Media Marketing tips for Startup
#. Unique fonts
Font is an element that can give your visual plan that extra edge. Your choice of typeface reveals a lot about your visual awareness. When written in enticing typefaces, words speak for themselves. In such instances, a professional company will present you with several solutions that best suit your social media visual approach.
#. Content that adds value
According to the findings, content that adds value outperforms content with high production value. On social media, audiences are more engaged with valuable and 'human' content. Consider how you can educate your audience and meet their wants and pain areas instead of focusing on what you're offering.
If you have instructive blog entries or e-books to share, social media is the place to do it. This type of material is more likely to interest your audience, and it demonstrates your skill and knowledge.
You can also utilise social media to interact with your target audience. Respond to direct messages, mentions, and comments as soon as possible.
#. Make ties with influential people.
Influencers exist in every industry. Even if you don't anticipate it. Connecting with non-competing 'influencers,' whether they are thought leaders, bloggers, or industry news websites, is a great way to grow your social media following. You can form joint venture relationships that are as simple as trading material, or as complex as commercial agreements or affiliate payments.
#. Make templates to ensure consistency.
Create templates to ensure uniformity throughout and inside your social media pages, as well as photos that are ready to use as needed.
#. Sharing pictures made easy
Allow people to easily share, post, tweet, and pin photographs from your site. Include 'share buttons' that use well-known social network icons. When consumers share your photographs, they will reach out to new people, increasing brand awareness and recognition. That's new users, followers, admirers, clients, and customers who don't have to do any effort.
#. Make sure your graphics include a link back to your website.
A link back to your website or main port-of-call should be included in every visual you post to social media or your website. When unique material is linked to a website, Google algorithms value it more, boosting your site's search engine rankings.
Final thoughts
Thus, there you have it: tips to improve social media visual strategy. By using these tips you can improve your social media strategy. It is important to have social media visual strategy as it is an important part of digital marketing. For professional marketing services, reach out to Digital Marketing Agency in Mumbai. Their expertise will help you achieve your online marketing goals.