Who is not aware of the top notch benefits of doing social media marketing? Every business these days understands the power of social media, which hosts more than 4 billion people all around the world. Meta, Instagram, Twitter, LinkedIn and many more amazing social media platforms are goldmines for young startups as well as for well-established business. A world-famous brand like Nike is making excellent use of social media. They try to draw the attention of people by presenting people who make their brand. They focus more on their athletes and teams rather than focusing on the products per se. And not just Nike, many other famous brands are using techniques like these to grow their social media presence and business.
So, what are some other social media marketing strategies that other big brands follow? In this article, I will be sharing some exceptional social media marketing strategies that big brands are following in an effort to grow their profits.
Let's hop on
Social media marketing strategies big brands follow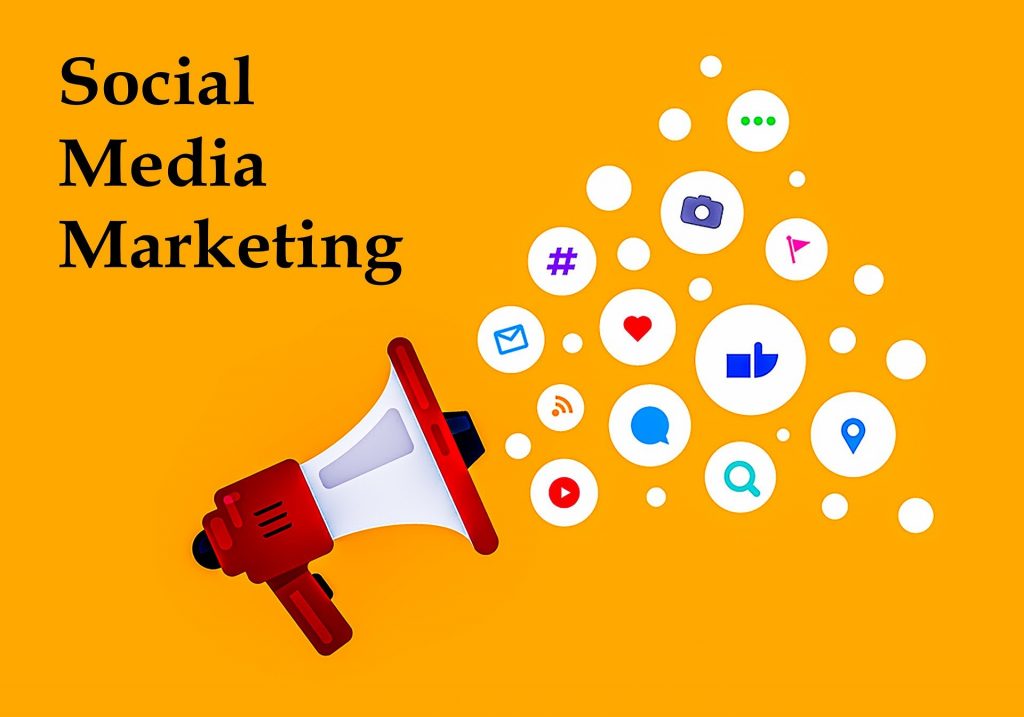 Are you curious to know those social media marketing strategies that big brands follow? You must be trying to figure out ways you can increase those "followers", "likes" and "shares" Well, let's see some tactics big brands follow that you can adopt on social media to achieve that
✅ They use Chatbots
This is no surprise for people who are into digital marketing. Everybody knows the importance and benefits of having Chatbots on their websites and social media platforms. And why not, they are an excellent digital tool that starts the communication and resolve the queries and questions of the customers without involving any human. Let me tell you Chatbots are now also integrating with one of the most visited place – Social media. So, this is something that big brands are doing and you can also do.
✅ They create a personalized experience for their customers
Well, this is also linked to the previous strategy. Chatbots can create a personalized experience for the social media visitors. For this, you have to stop linking your advertisements solely to your landing pages, and create ads that redirect your audience to a Messenger window with your chatbot. What linking ads to your chatbot will do is, first it will break the traditional views customers have of you only trying to sell to them, second it will make your customer's experience more personal, third it will enhance your sales and last but not the least it will create a loyal fan base.
✅ They create an effective content marketing strategy
Benefits of Quality content needs no introduction. Content marketing has been an important form of marketing for a long time now and we don't see it changing anytime soon. Many brands are making the mistake of not linking quality content with the right posting schedule and the correct frequency of posts. So, what you should do? High-quality SEO-friendly content coupled with all the above will help you in bringing the right customers at the right time. Aside from its ability to attract an organic target audience, a good content marketing strategy can be implemented without spending a single penny. You have to ensure that you create a relevant hashtag strategy along with your optimized and thorough content.
✅ They create a community for their audience
Although "followers" and the many other metrics are crucial, they are not the "be all and end all" to the success of social media marketing strategy. You have to show your audience that you are not just a robot. You have to mingle personality through humor and emotions into your posts so that your audience can relate to your brand. For instance, Pop-Tarts is one of the best brands on social media. What they do is, instead of sounding and looking like a conventional brand, they target the younger audience. How? They post content which younger audience can relate to. They post a lot of witty, sarcastic and funny posts as well as memes. Social media is all about being social, and if your audience sees the same type of content regularly, they will lose interest.
✅ They run cross-channel campaigns
In order to further engage their customers, big brands run cross-channel campaigns across all the social media platforms. You can commonly find these kinds of campaign on social media today. So, this means that you have to do something different in order to stand out. You have to be relatable to your audience for which you can add an emotional element to your social media campaigns. Tell them an engaging story which they can relate to.
✅ They promote user-generated content
This is a powerful tool that can skyrocket your social media influence. Producing world's most versatile camera, GoPro uses this strategy very effectively. For instance, they use Instagram to promote user-generated posts. How is this strategy successful? People like to believe what other people like them say rather than what the brand is saying. They encourage their customer to put out content about them on social media and they then feature those posts on their own feed. This builds a personal connection as well as this engages their customers with them.
Final thoughts
Why are you still relying on the old marketing methods when methods like social media marketing has so much to offer? It is a great tool to grow your young startup into a full-fledged, established brand. Thus, you should also include these strategies in your social media marketing strategy.
For any kind of professional help regarding digital marketing, you can get in touch with Digital Marketing Company in Delhi.