Have you started your Affiliate marketing program?
Just starting an affiliate marketing program is not enough; you have to measure its success on a regular basis as well. In this article, I am going to talk about how you can measure the success of your Affiliate marketing program.
Let's jump right in
Affiliate marketing has been regarded as one of the best methods to generate leads and increase sales. Affiliate marketing is an online sales tactic that lets a product owner increase sales by allowing others targeting the same audience—"affiliates"—to earn a commission by recommending the product to others.
How to Measure the Success of Your Affiliate Marketing?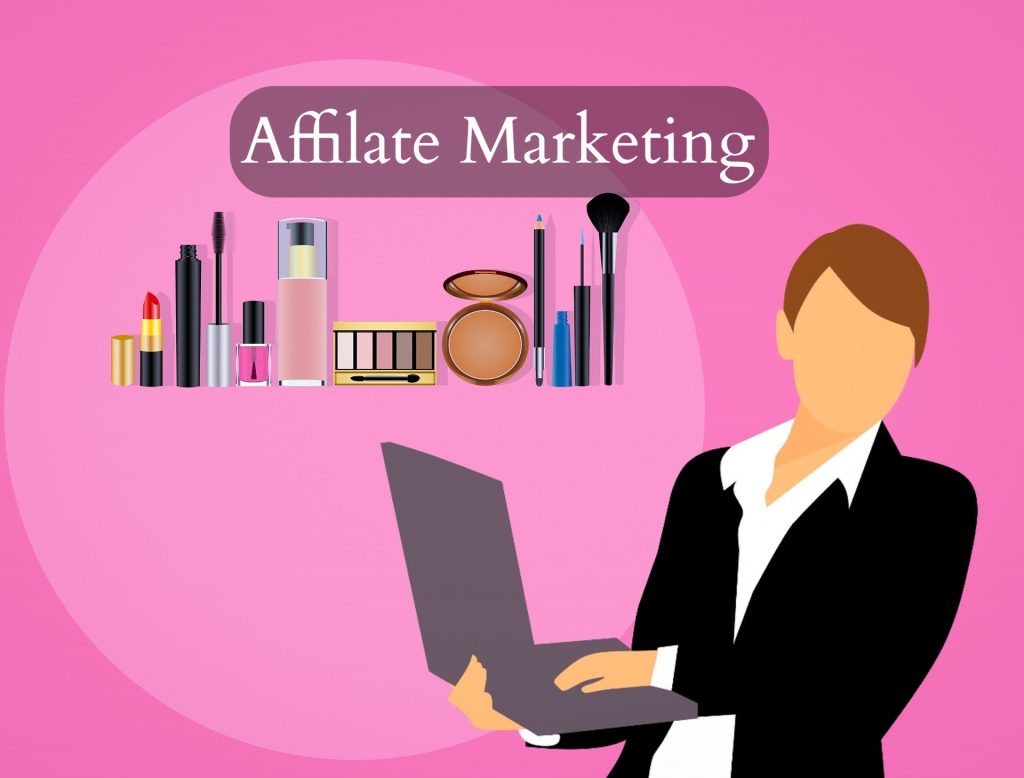 Sure you have created a great affiliate marketing strategy. But if you don't measure it then you will not be able to reap all the benefits of it. Because you must measure the success of your affiliate marketing to gauge what is working and what is not.
Not sure how to create an effective affiliate marketing strategy? Here is How to Craft the Perfect Affiliate Marketing Strategy?
Now let's see some ways to measure its success
✅ eEPC (effective earnings per click)
The eEPC shows you how every one of your affiliates is performing per 100 clicks. To compute this number yourself, take the dollar measure of net commissions earned divided by total clicks and multiply that number by 100. The eEPC shows you which of your affiliates is best and carries the most worth to the table. Make an eEPC limit that mirrors your objectives and desired revenue numbers. Stop working with affiliate who don't meet this criterion.
✅ Total revenue by affiliate
This zooms out to a more extended term outline of the effectiveness of your marketing program. Monitor the revenue earned by each affiliate partner in a spreadsheet and ensure the data is up-to-date. It is useful to make a visual diagram of this number to make it easy to understand and pinpoint problem areas rapidly.
✅ AOV (average order value)
The AOV assists you with assessing customer behaviour and your affiliates' effectiveness. It is advantageous if you sell various products in various price ranges. This number is a proportion that reveals to you how well the affiliate marketing is working for a specific partner. And permits you to help them change their techniques to sell specific products that have fallen behind. To calculate, take the income divided by the quantity of orders.
Now, if you are ready to start an affiliate program then before doing that you need to consider few things while crafting your affiliate marketing program.
Let's have a look at them
Things to Consider When Crafting Affiliate Marketing Program
There are a couple of extra factors to think about while crafting your affiliate marketing program.
These have to do with setting your marketing program policies and incentives. Sticking to the legal components of affiliate marketing. And choosing whether or not to utilize SaaS companies to help you monitor every one of your numbers.
✅ Policies and incentives
Before you carry out an affiliate marketing program, develop the policies that guide your program. And decide how to incentivize affiliates. Your program policy is basically an agreement that sets the expectations and necessities between your organization and the affiliate.
Incorporate data like the conversion, sale, and lead or click thresholds you anticipate that the affiliate should gain. The time span they should effectively perform in. And particular principles surrounding how to market your affiliate links.
Creating incentives for affiliates is additionally a significant detail to consider prior to launching a program. Some influencers promote in return for services or goods. However, most affiliates expect a performance commission. .
To guarantee that you pay properly, however don't lose your profit to overpaying your affiliate marketers, it is a smart thought to sit down and calculate your ROI (return on investment) for your affiliate program. Figure out the amount you'll benefit off your links corresponding to the amount to pay an affiliate. Choose what is best for your business situation.
✅ SaaS companies
Numerous merchants use SaaS (software as a service) companies to monitor affiliate marketing data. SaaS companies that have some expertise in affiliate marketing data are equipped to track the eEPC, AOV, total revenue, and other significant numbers related to tracking the success of your affiliate program.
For instance, if your e-commerce store is facilitated on Shopify, finding and installing an affiliate marketing application from the Shopify application store is simple. You don't need to do the estimations by hand. And you can access your affiliate marketing information with the click of a button.
As you develop your business and your affiliate network, SaaS tools are a fundamental piece of a productive affiliate marketing strategy.
✅ Legal aspects of affiliate marketing
Your affiliates should hold fast to the "dot com disclosures" set forth by the Federal Trade Commission to have a fruitful affiliate marketing program. They aren't trying to follow; nonetheless, every one of your affiliates should know about and follow the federal rules.
Affiliates should reveal that they are getting remuneration for the products they sell and the links they give. The disclosure should be in "clear and conspicuous" language.
It is easy to incorporate this required disclosure toward the start or end of a blog or social media post. This keeps their audience members from expecting that affiliates are unreservedly recommending a product when they are being paid. However, numerous affiliates decide to utilize the products they endorse and state so in their videos and posts.
Wrapping it up
Work with software platforms to foster your affiliate marketing strategy. Then start your affiliate program. With an easy to understand application, you'll generate leads and expanding deals in a matter of moments. Ensure your affiliate marketing program allows you to track and manage affiliate data.
And develop your referral network with easy to use applications. And plug-ins that allow you to track your sales and automate commissions. The software must do the calculation for you. So that you can concentrate on other elements of your content creation and business.
Want to start an affiliate marketing program? Hire Digital Marketing Agency Mumbai.
For more informative and interesting articles, get in touch with us.