In modern times, what is the most effective way to reach your customers? The answer has to be Digital Marketing.  It is undoubtedly the best way to reach your audience, drive traffic, generate quality traffic, and eventually, close sales. It does not matter how large or small your business is. You can always rely on digital marketing to reach your target audience and improve sales. However, this can only be achieved by having a deeper understanding of what happens when you implement your digital marketing strategy. It is critical to make decisions that will yield better results. So, how can we ensure our marketing strategy yields more and more sales? In today's article, I am going to list some expert digital marketing hacks that you can use to improve sales.
Let's jump right in
Expert Digital Marketing Hacks to improve Sales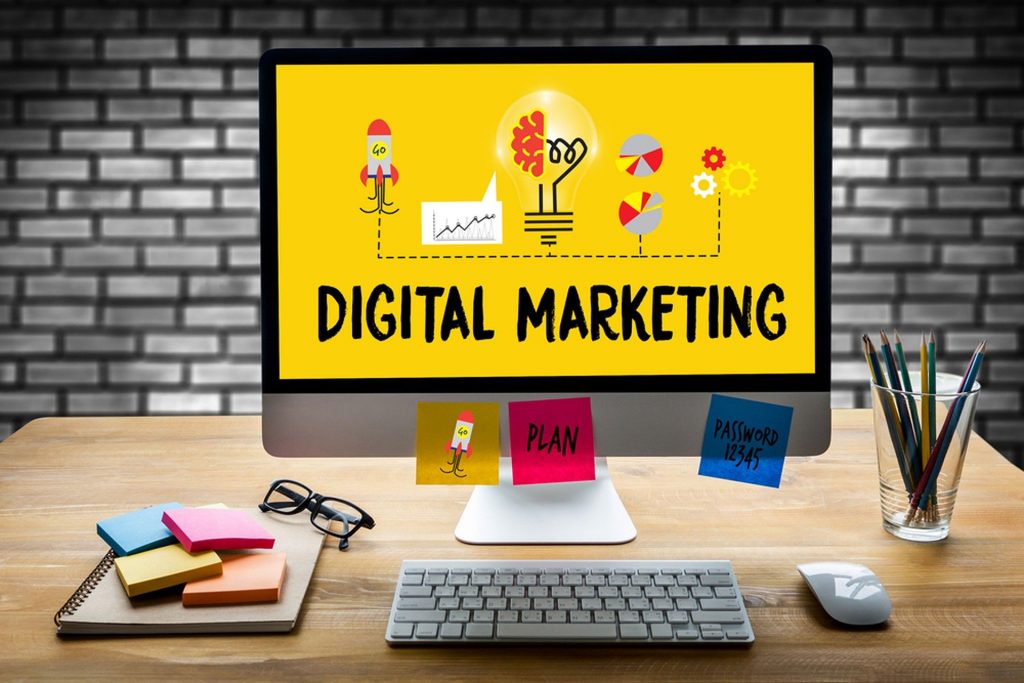 Here are some expert digital marketing hacks to improve sales
✅ Create Top Notch Content
One way to gain great level of brand awareness, leads and sales is by adding exceptional value to your content. Whatever you write about should be such that it can be put into action by your audience. If you expect your content to rule the charts the moment you put it out, then it is a very common mistake that marketers generally make. Your content marketing strategy must focus on both the short term goals as well as long term goals. Some great content types that you can incorporate in your content marketing strategy are blogs, infographics, how-to-guides and e-books.
✅ Leverage E-mail Marketing
So, if you have the list of leads with you, it is time to start with the e-mail marketing campaign. You have to leverage your e-mail marketing strategy to nurture your leads. The key to create an effective e-mail marketing strategy is to map out the customer's journey and align your e-mail marketing strategy with that. Some points you need to keep in mind while leveraging email marketing campaign
You have to position the content around the lifecycle stages of the leads
Also, you can enable lead scoring so you can keep track of what drives engagement and what makes leads go from one stage to next
It is important to segment and personalise
You have to experiment with subject lines and copy
✅ Run Social advertising campaign
The advantages of running social media advertising campaign is well-known. Facebook, Twitter, Instagram and other social media platform hosts more than 3 Billion users which is a huge gold mine for marketers. Hence, you must add this strategy to your digital marketing strategy. With the help of social media, you can narrow down on the persona of the buyers, test multiple creative and messages, and collect data to see what works best. It is important to ensure that you tie your social media ads to their own landing pages and that the copy from the ad to the landing page should match. Besides that, you must leverage your content assets to tunnel in leads and inquiries and ensure your content presents a crystal clear solution to the problem. Promote your Small Business through Social Media
✅ Host webinars
Webinars are very popular these days. They are an effective way to create awareness about your business, build audience and convert them into leads. So, it is time to get creative with your webinars. You can invite guest speakers to help co-host and conduct interviews with customers who are happy with your services. How can you make your webinars successful?
Research and select the right topic. Do thorough research on the topics for your webinars just like you research on the topics for your blog. You have to find topics in line with searcher's intent and needs of the target audience.
Next thing you can do is run social media ads and search engine ads.
You have to create a series of promotional emails as well as reminders.
You can use presentation and Google Docs to make your webinars more interactive.
Ensure your webinar is available on-demand and then have a series of follow-up emails and advertising to still drive engagement that then turns into opportunities.
Wrapping it up
So, these were some great expert digital marketing hacks that will surely drive engagement, leads and traffic to your site. This is really helpful in improving your business sales. Hence, you must work upon these hacks to reap the benefits of digital marketing. If you are unsure of how to start effective digital marketing, you can get help of professional and reliable digital marketing company in Delhi.