Are you struggling with driving sales and getting more customers? Then you can try Micro-Influencer Marketing.
Getting more customers in the present competitive world is almost outlandish. Search Engine Optimization requires a long time to drive any quantifiable traffic, PPC costs huge money and is frequently hard for the average marketer to run without hiring an agency. Referrals are extraordinary, but you can unfortunately generate a limited number of them. The fact of the matter is most marketing strategies require loads of efforts and months of preparation before you get results. Most of us can hardly wait that long for results.
So what can be done?
Taking advantage of micro-influencers. As you must know Influencer Marketing is one of the best methods to drive sales. And many brands are now partnering with influencers to grow their business. But not every brand can afford celebrity influencer like Selena Gomez or Kylie Jenner. In that case, you need smaller, niche-focused influencers called Micro-influencers.
What are Micro Influencers?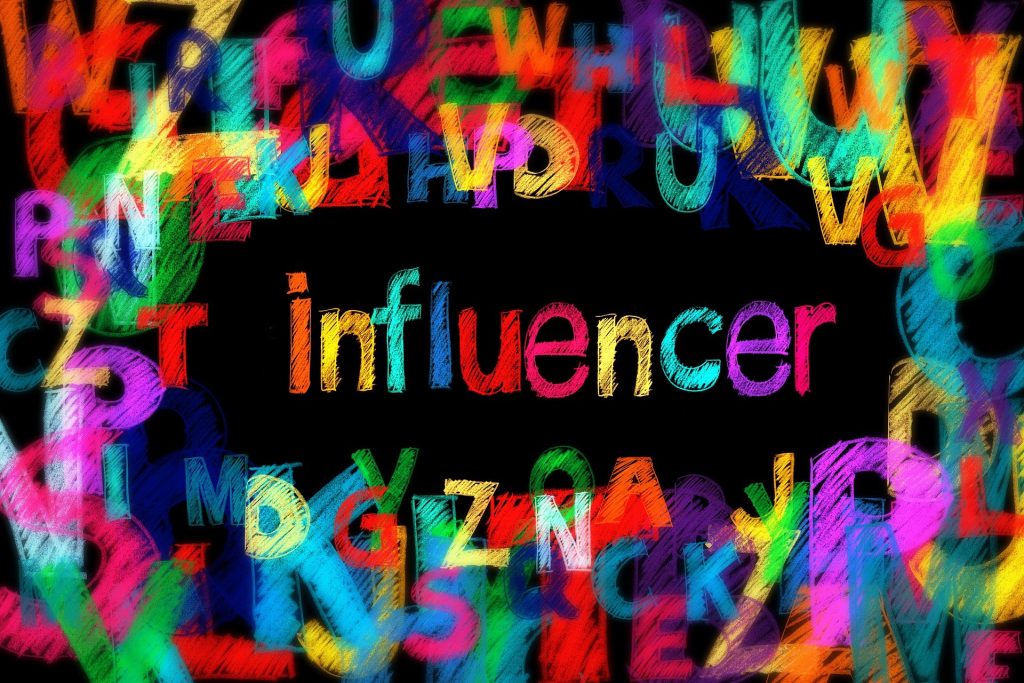 The development of influencers and social media stages is astonishing, no doubt. Promoting when you have no followers for development is difficult. That is the reason influencers prove to be useful. They give instant promotion of your product or service with astounding conversion rates. It's perhaps the most ideal approaches to drive huge sales.
So, what is a micro-influencer? How does micro-influencer marketing vary from typical influencer marketing? For what reason should you focus on micro- influencers and not ordinary influencers?
Let's see some basic definitions first.
Micro-influencers are practically what they sound like.
They are super-specific influencers who have less followers in a given niche. They have intensely engaged audience, yet a somewhat low (less than 25k) follower count. Major famous celebrities are not micro-influencers. They have a huge number of followers usually in millions.
Accounts with under 25,000 followers are for the most part viewed as micro- influencers. They frequently have exceptionally active audience. Besides, nano-influencers have followers in the thousands. The information demonstrates that nano-and micro-influencers are successful.
Markerly studied more than 800,000 Instagram accounts, each with more than 1,000 followers. They analysed how engaged their audiences were in contrast with major celebrity influencers. They found that the engagement rates dropped significantly with increasing number of followers. Comments also decreased with increasing follower count. This means that more the number of followers, less will be the likes and comments. At the end, it can be concluded that nano- and micro-influencers drive more engagement and conversions. So, its time you start focusing on partnering with a micro-influencer of your niche.
In this article, I am going to talk about some ways you can find the right micro-influencer for marketing of your brand.
Let's jump right in
How to find Micro-Influencers for your Brand?
Now, let's see how you can find the right micro-influencer for marketing of your brand
✅ Use Campaign-Specific Hashtag
Campaign-specific hashtags are one of the best methods to spread brand awareness and improve the sales. They let the niche micro-influencers to connect easily with your brand. Many brands work with tons of micro-influencers to promote their products and gain more customers.
Why do the sales and engagement while working with micro-influencers increase?
Simply because they are genuine and authentic. Majority of their followers are personally connected with them and relevant to their niche. They embody your brand which then resonates with their followers. Hence, you can start a hashtag with your brand name in it to drive tons of branded traffic and enhance your customer growth.
✅ Enhance User-Generated Content
According to an online survey, almost 93 percent of the customers find user generated content to be an influence while making a buying decision. On an average, UGC can increase your campaign conversions by 29 percent. Brands not only post pictures, but they let small influencers to share their pictures and experience with that particular brand.
UGC may be the "ace in the hole" for your next micro-influencer campaign. Your focus should be on creating great connections with your influencers and using them to focus your position with a trustworthy image.
✅ Create Sponsored Posts
Sponsored Posts are like UGC in that you center around getting the influencers to post the content on their own accounts. These posts drive up engagement and make a more authentic brand vision. They likewise permit your influencers to make detailed videos or content pieces encompassing your product.
This exposure reinforces your brand to the audience and gives you important traffic and interest. Sponsored posts are quite possibly the most widely recognized ways to leverage a group of influencers, and it turns out incredible for micro-influencer campaigns also. Perhaps the most ideal approaches to do this is by contacting your ideal influencer and offering to send them free products in return for fair reviews.
If you as of now have influencers that you work with, it's significantly simpler. Depending upon your campaign contracts, you can basically request them to post Sponsored content. Its an obvious fact that influencers hold huge ability to drive conversions. People trust them, and they will trust what they recommend. Use this for your potential benefit by having your influencers create Sponsored Posts for your brand.
✅ Do promotion through a story
Without a doubt, storytelling increases conversions. Same is with micro-influencer marketing. Storytelling is able to drive conversions because people start to care about you and your brand. It helps people bridge the gap between a boring product creating the need for that product in their life.
Eventually, they will be able to understand why they need that product. You need to look for influencers who already have a story. The best one is who fit your brand story. Conveying a detailed story with your marketing is one of the best methods to drive more sales and gain more customers.
It associates individuals to your brand in manners that sponsored posts and UGC essentially can't. It's another degree of influencer marketing that gives people motivation, purpose, and reason to cherish (and discuss) your product. Make certain to incorporate storytelling into any micro-influencer campaign you run.
Wrapping it up
Driving more sales and landing more customers is a struggle. That is particularly obvious in today's age where each niche and subset of that niche has a contender. There are incalculable business'. So how would you compete? How would you drive sales in a particularly troublesome environment?
The vast majority go to SEO or PPC. However, SEO requires a long time to begin getting respectable, quality traffic, and PPC is horrible when you have different things to focus on.
So what do you do? You begin putting resources into influencer marketing. In particular, with micro-influencers. It's a developing niche inside the influencer-marketing space that is seeing an enormous return on investment.
If you need professional help with influencer marketing, hire digital marketing agency in Mumbai.
For more informative and interesting articles, just get in touch with us.