What is the strongest indicator of success of an online business? High conversion rate or a high converting landing page.
Does website design affect the conversion rate of a landing page?
The answer is yes, it does.
Conversion rate is often correlated with the quality of the landing page. In today's article, our focus will be on landing page and how to design a high converting landing page.
Let's jump right in
What is landing page?
The essential objective of making a landing page is to improve the conversion rate. They are not discrete, they go hand in hand. A decent landing page implies high conversion rate. Assuming a site has high conversion rate, its landing page will be great. Thus, a landing page is a standalone page which is committed to a particular offer or offer run by a business. Landing page is an important factor when it comes to website development. It very well may be home page as well.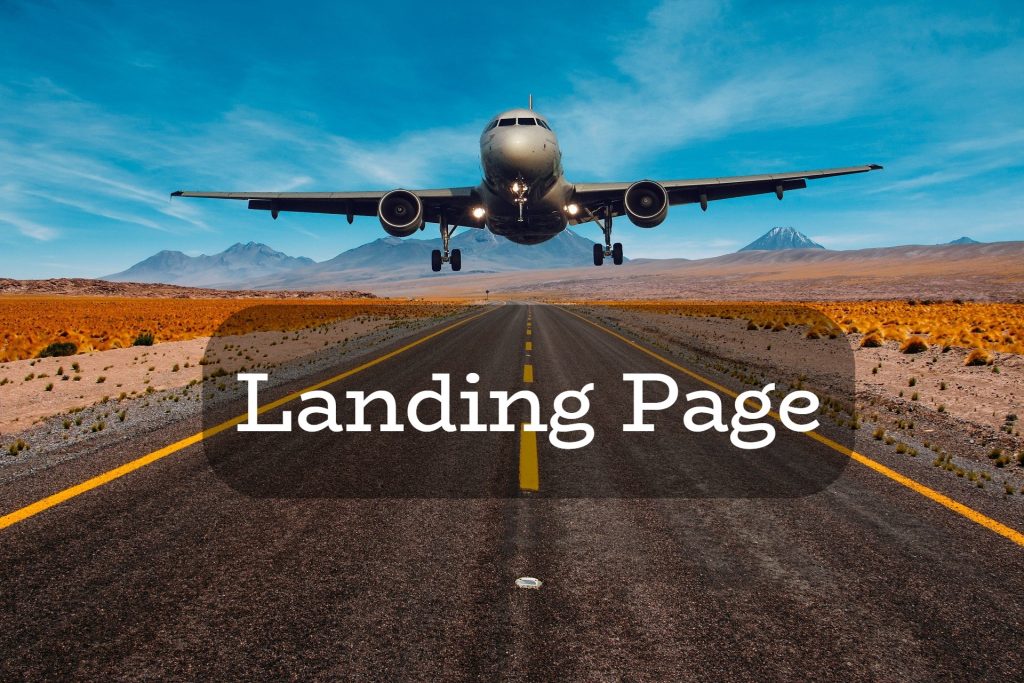 The only contrast between them is the way by which they are found. People for the most part discover home page through social media or word-of-mouth however landing pages are found through organic search results by utilizing keywords. Homepage has various distinctive call to actions, however landing page has been made for a solitary purpose to convert so it generally has very few call to actions.
Now let's see some ways to design a high converting landing page
Ways to Design a High Converting Landing Page
✅ Your offer should match with audience's needs
What do the visitors expect when they land on a landing page? They expect that it will provide them with the products or information that they need. Alignment is an essential element of conversion rate optimization. That means your offer should match with your audience's needs. If your offer does not align or match with the audience's needs, then you will not see any improvement in the conversion rate of the landing page.
✅ Add pictures and infographics
This is the era of visual content. Plain text content is becoming less interesting for most of the people these days. Hence, it is very important that you add pictures and infographics to make your landing page more attractive and interesting. This will also increase the engagement. You can include the pictures of your products or details of your products and services in the form of an infographic. These days' images are also added as call to actions. So, this is something you can do as well.
✅ Add clear and compelling Call to action
This is one of the most important aspects of landing page that is a must have. Having a clear and compelling call to action is very important. You have to ensure that your landing page has a compelling call to action. Call to action will direct the visitors to be able to convert. Call to action helps you to make the visitors do what you want them to do. This is one of the sure shot ways to improve the conversion rate of your landing page.
✅ Headline must be convincing
What is the primary thing that a visitor sees when he lands on your landing page, it's the headline. So you need to ensure your headline is convincing, it should be alluring and convincing. If you can capture the visitor through the headline, it will be truly useful to make him stay on your page for longer duration.
A headline alone can get you great measure of traffic on your page which will likewise be useful in bringing down the bounce rate of your site and at last further improving your site's rank.
✅ Should provide the necessary and relevant information
Suppose you clicked on a page expecting you would get insights concerning a book that you need to buy however there is some unimportant or irrelevant information is given then, at that point how you might feel? certainly deceived. And, you may even choose to not visit that site again.
What you need to do is to give the relevant and important information to the visitor. Information should be as much as that helps the visitor to decide whether he needs to purchase your product and services or not. Never put any spammy links or wrong information on your landing page.
✅ Responsive design
A responsive page is perfect to draw the traffic. Your landing page should be responsive not for just desktop users but rather for mobile phone users also. As we all know that the quantity of mobile phone users has increased worldwide. So it would be a blunder to overlook such huge number of audience that can turn into your potential customers. So have your landing page mobile friendly.
Related article: 7 Strategies crucial for website optimization
✅ Start with a white space
A good landing page is the one which has the least interruption. Your landing page must not have navigation page loaded up with various categories because the main purpose behind the landing page is to convert the visitors, so your landing page should be clear and easy to figure out. No extraneous links and no distractions. Simply give the details of the offer and the necessary call to action in order to convert the visitors.
✅ Restrict the fields in the form
Query forms or registration forms are quite common and important to have on your landing page. Yet, assuming they are extremely long and request more than needed information, which will irritate the visitor, so ensure the fields is restricted in the forms. Just ask the important data and nothing extra than that. If you simply require the name and email address to communicate with them, simply request these two things only. This will influence the conversion rate of your landing page in a positive manner.
Summing it up
Every business must have a great landing page for their brand. A good landing page means quality traffic which, in turn, means improved conversion rate. Follow the above mentioned ways in order to design a high converting landing page for your business.
If you need professional help regarding digital marketing for your business, hire Digital Marketing Agency in Bangalore.
For more informative and interesting article, get in touch with us.