Creating an email strategy seems like a hell of a task. However, you would be surprised to know that it just takes one step at a time to create a top notch email marketing strategy. You have to follow a couple of steps in order to create an email strategy that circumscribes your organic, not overly promotional newsletter content and product-selling promotional content. What are those steps? In today's article, I will be listing some steps that you have to follow in order to create an email strategy for your business
Let's jump in
Create a top-grade Email Strategy for your business following these steps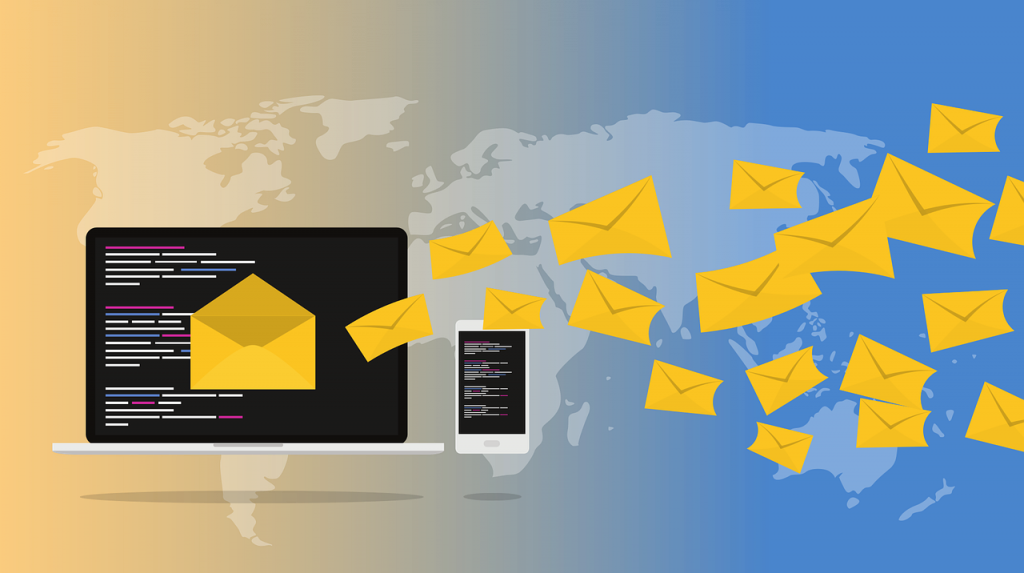 Your online business needs a top-grade email strategy in order to grow. Here is a rundown of steps you need to follow to create a fruitful email strategy for your business. Let's have a look at them
✅ Select your kind of Newsletter
The best part about email marketing is that you can build your audience without actually selling them anything. A weekly newsletter is helpful to create two-digit touch points with the subscribers in an effort to give them informative content that helps their launches, campaigns and business undertakings.
There are four kinds of newsletters to pick from:
Letter from the editor/ featured article
You can adopt this style if you are a brand that has something to say; want to take stand on something happening in your industry; willing to dedicate more resources and time to create a valuable newsletter.
Link/ Curated Content
You can adopt this style if you are a company that wants to provide quick value to your customers or if you are a brand strapped for time and people power.
Blog
You can adopt this style if you have a dedicated blog and if you want to drive more traffic to your content.
Hustle
You can adopt this style if you are big on the affiliate marketing side; you have a dedicated team of content developers that can create top notch content and you want to establish your company as an authority in the industry.
After that, you can select the one which you will send out on a regular basis.
✅ Editorial content for promotional content
Promotional calendar is a big part of your email marketing strategy. However, it does not mean that you have to have your entire year planned out without any room for flexibility. You need to have a 3 months strategy of what you will be promoting. Not to mention, you will make adjustment as and whenever required in the strategy. Your promotional content calendar shows you what you have coming up and where your organic content can help you with campaigns.
✅ Schedule the time of emails going live
Email marketing strategy has two aims- nurturing the audience and selling your products or services. How to accomplish these goals? You have to publish newsletter regularly about 1 to 3 times a week and only run 3 times promotional offers per month. Running more than that will bore your audience. When they are bombarded with promotions and offers they will start to delete your emails the moment they land in their inbox.
Profits will suffer when your email open rates decreases. That is why you need to avoid this situation. How? You have to schedule when your emails go live for your newsletter and promotional content. You can choose dates and frequency of sending out emails as per your business strategy and requirements. This also depends on how many promotions you are selling, when the final purchase date is, and how your campaign is doing.
You can create an email calendar that shows when an email you plan to send will go live. Use this calendar for other things as well such as to figure out when to have newsletter content, and promotional copy written, edited and uploaded to your email platform.
Read also: Solid Reasons to Hire Citiesagencies for Email Marketing
✅ Utilize email for market research
You should avoid relying on third parties for getting data to use in your campaign. You can do that yourself by directly asking your audience. Email marketing is the ideal place to start that. Your email subscribers are not just hot leads, they are more than that. They are a direct connection to your customer persona and what they think, feel and look for when it comes to your brands and products. You can directly ask them what kind of newsletter they are looking for, the products they expect from you, and how do they feel about your current email marketing strategy.
Use this platform to ask your audience first. You can ask market research questions to your subscribers. How to create marketing strategy out of this? Here is how
Tag subscribers based on their answers
Build funnels for your particular products related to their interests
Send subscribers down the funnel for products they care about
So, now you will have a calendar of promotional topics and you also have a list of people who are interested in those products or topics. Customize your email strategy by surveying your audience to see what they are most interested in and sending topic/product-specific content and funnels based on their answers.
✅ Test, optimize and stay flexible
This is the piece of pivotal marketing advice that every business should take and apply. Marketing is more or less about testing, optimizing and staying flexible. There is no such thing as absolute marketing strategy; it needs constant changes and adjustments according to the changing metrics. It is very much possible that your strategy does not show positive results at first and hence you would need to make changes in it. That is why testing is very important. You have to constantly test the various different combinations of email strategy that you create. See which one is working the best and optimize it. Ask your audience what they would like to see in the emails and then integrate it into your upcoming emails.
The final thoughts
Creating a top notch email strategy will take some time so you must stay patient. Remember it is one step at a time strategy. Follow the steps one by one and after you are done with a step move on to the next one. This will also prevent you from getting overwhelmed with the process. If you are struggling with your email marketing strategy, you can reach out to Digital Marketing Company Kolkata for professional help. Our experts will help you create an ideal email strategy for your business.