Content marketing is not what it used to be a few years ago. It has become so much competitive now that marketers are struggling to rank their content at the SERPs. Your audience is different and so is your business hence, you need to produce content that is detailed, unique and helpful.
So, how do you make sure that your content marketing stands out? In today's article, I am going to talk about ten effective content marketing tactics you must know in order to make your content marketing strategy successful
Let's jump right in
10 Effective content marketing tactics you must know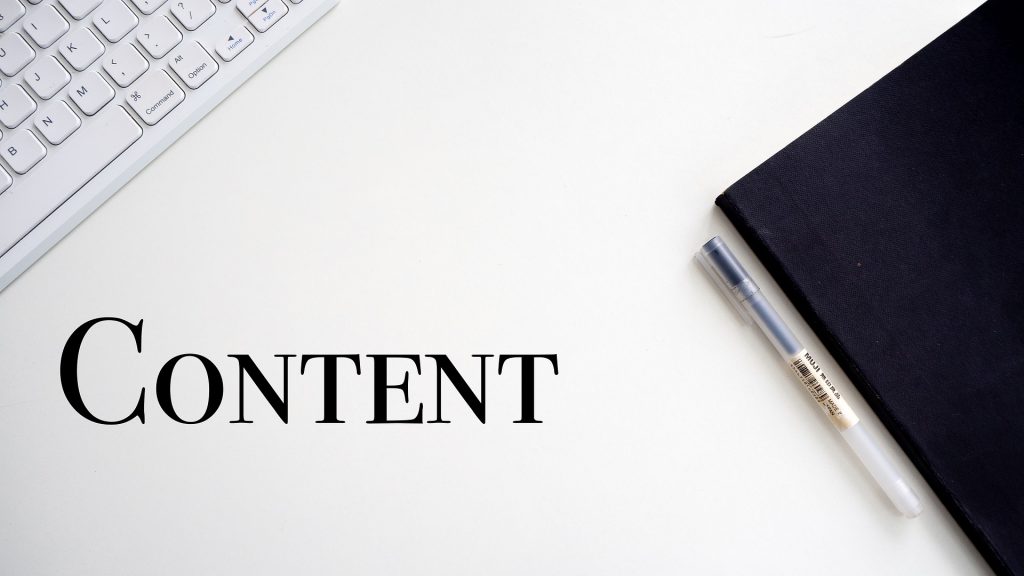 Content can be the key to develop a connection with your audience. Now a days content is not just limited to products or services but how your services can provide a good customer experience.
How people interact with your business? What kind of content they expect from you?
Content marketing results in much more than just driving traffic, such as, generating leads, engaging people with your brand, drive sales, move people through the customer journey and more. Every business is different and hence they need different content marketing tactics as well. The trick is to make a blend of different content marketing tactics that will work for you.
Related article: You must know about these content marketing types
I have narrowed down some of the most important and common content marketing tactics that you can adopt in your content marketing strategy.
1. Increase the quantity of targeted landing pages
Landing pages should be used more often. By increasing the quantity of landing pages you can increase the level of engagement with your audience. Build a landing page for your best performing post or content. Your landing pages should be highly-targeted and specific. When building more landing pages your focus should be on strategizing the right keywords and create content around it. Using templates are the best way to create more and more landing pages.
2. Break down audience to enhance engagement
It is important to break your audience down into segments based on the product need. This is because your audience is not equal, some of them are regular readers while others are buyers hence, by segmenting your audience based on their personas you can create the most appropriate strategy for them.
3. Understand the needs of the audience
Along with segmenting the audience, understanding their need is also very important. You need to know your audience really well in order to create helpful and engaging content for them. This you can do by doing a keyword research to find out what your audience is looking for. Use Google Trends to get an idea of what is in demand among the audience. The more you know the needs of the audience, the more accurately you can create content for them.
4. Use more stats
It is not necessary that what was working 5 years ago will still work. That's why factcheck everything. Especially with dynamic content, the information keeps changing hence; you need to consistently follow the stats and data to update your content and marketing strategy as well. Don't just go with what others are saying or producing. Brainstorm yourself as well and conduct A/B test regularly.
5. High quality content
This is the most important and sometimes overlooked tactics that makes content marketing successful. When it comes to content, the quality is the most important thing. You can never win your readers by producing thin content, copied content and invaluable content. Hence, it is very important to maintain the quality of content at the highest level. Always create content that is of high-quality, original, authentic, valuable and helpful to the audience.
6 Don't stick to one strategy
In content marketing, changes happen very quickly so if you stick to the old strategy forever, you will not see any positive results. You should learn to change and adapt to the latest developments and trends in your industry. You should keep up with the Google's algorithm changes because it affects the traffic that goes to your site. So, be ready to evolve anytime and try to keep up your content with the current developments.
7. Go local
This is a fact now that local searches are increasing at a very rapid rate and now Google also consider local searches while indexing websites. According to an online survey, almost 46 percent of Google searches are looking for local information and this is very important for a business. How? Almost 78 percent of the local searches results in an offline purchase. So local SEO is great tool to get your business found as well as to drive sales.
8. Target emotional keywords
As we know the importance of keywords in content marketing. Did you know that you can use emotional keywords in headlines to target your audience? It is true. By creating magnetic headlines to target emotional keywords you can supercharge your content. People will read it and most likely to share it as well on social media and beyond. For instance, if you are experiencing hair fall then you are most likely to search on Google- "Reduce hair fall" "Treat hair fall in 10 days" "Easy ways to reduce hair fall" "How to grow hair quickly" and so on and so forth. Hence, with content you should target keywords like these.
9. Respond to your audience
Social media is the go to place if you want to enhance your online presence and build a connection with your customers. Besides that, when your audience engages with you on social media you should communicate with them too. If your audience is taking out their time to comment on your post or mention you in a post, you should respond to them ASAP. By responding to your social media audience, you build a personal connection with them. It gives you a humanized character and it sends a message that you deeply care about what your customers has to say about your brand and its products.
10. Be honest and transparent about your products
People say being honest backfires and it can be true sometimes. However, by being honest and transparent you build a fair image of your brand. When you address the negative concerns raised by your customers about your brand, you build an honest and trustworthy connection with them. This also gives you the opportunity to debunk the rumors about your products or services and when the rumor is true you can ameliorate it and show your customers that you listened to their complaint and resolved it.
Wrapping it up
Creating the best content can be a tad difficult but not at all impossible. By adopting the above mentioned tactics you can make your content marketing strategy more powerful and strong. This will enhance your customer base and will drive more sales. Not sure how to start content marketing, hire Digital marketing agency in London for the best content marketing services.
For more informative and interesting articles, get in touch with us.