Did you ever wonder how your website visitors find you? If not, you are not alone. Generally visitors find your site from the search engine. But how do they find you from search engine? The chances are they are finding you through longtail keywords. This free traffic is a huge bonus for your company. Learning how to incorporate longtail keywords better can help you enhance this free traffic. In today's article, I'm going to talk about some tactics you can use to incorporate longtail keywords in your blog post.
Let's dig right in
What are Longtail keywords?
Longtail keywords are long, specific search queries letting the search engine know not just what words searchers want to know about, but why they want to know them. For example, "SEO tactics" is a keyboard, "What are effective SEO tactics?" is a longtail keyword. It is easy to be attracted to the short keywords and that is why they most probably have a high search volume increasing the competition. However, longtail keywords do not have such high search volume which makes it little easier to rank for.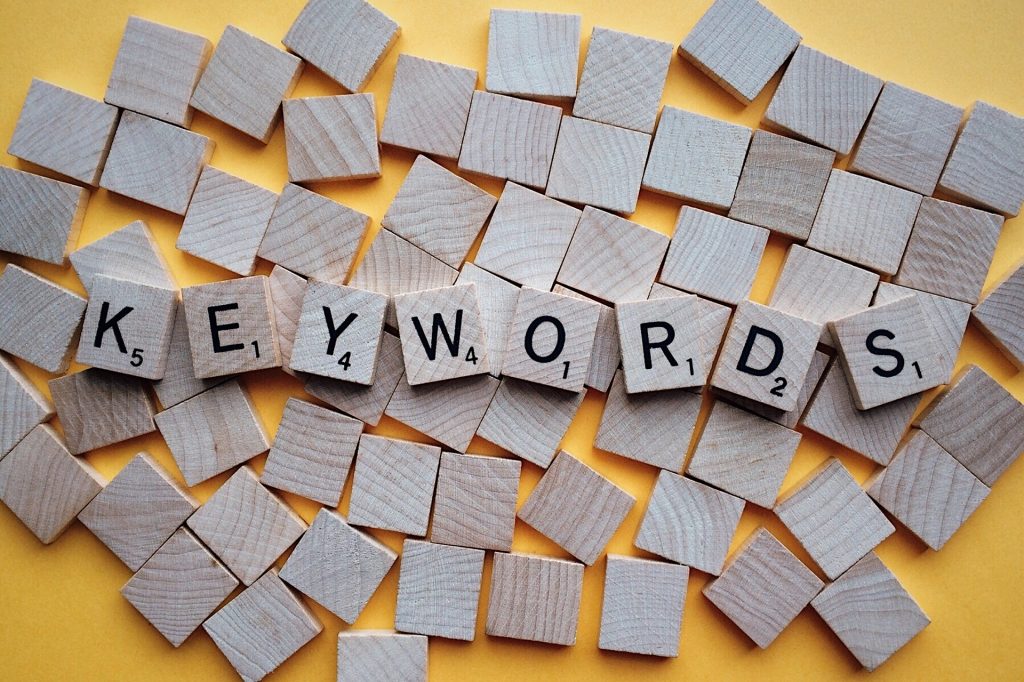 Why should you incorporate Longtail keywords?
The two main objectives of any content marketing strategy are website traffic and conversions. Longtail keywords can make a huge difference to your brand in both of these areas. Many brands are using paid advertising which is a great way to get the brand in front of the target audience. But the thing is you are paying for each click. If you replace those paid clicks with organic traffic gradually, you will save money as well as you will see better results.
Tactics to incorporate longtail keywords in blog
Now that we have seen the importance of longtail keywords for every business, let's see how we can use longtail keyboards and incorporate them into our content.
✅ Determine your content marketing goals
First of all, you need to find an answer to the question "what do you want to accomplish with your blog?" There are various content marketing objectives that businesses try to pursue such as building trust with customers, attract new customers, build reputation with search engine, and explore potential customer's pain and its solution and more. With the right strategy and continuous efforts your content marketing efforts can achieve any of these goals.
Regardless of your goal, if you want to attract new customers, you have to find out what longtail keywords they use. By doing this, you can create evergreen and valuable content based on those longtail keywords. As we know longtail keywords play a big role in Google's algorithm, you need to understand how to align them with your goals.
✅ Understand user intent by creating buyer personas
In order to match user intent, you have to understand your buyer persona that is, people searching for your product. When you don't have a clear picture of your buyer personas, you will be just guessing at what people search for and how do they do it. Hence, you should have a clear idea of how your target audience searches for information, the reason they look for it, and how you can respond to their questions. It really helps you to respond effectively.
✅ Conduct research and choose your longtail keywords
You have to be selective about longtail keywords. The longer versions of the keywords may have lower search volumes than head keywords; however, their conversion rates are usually high. As you may already be aware that Google cares about its user's experience, in the form of giving people the right information. Longtail keywords won't allow you to achieve what you want unless you understand user intent and then provide them with the experience they are looking for.
Therefore, your goal should not be limited to just rank your site but, it has to also focus on providing the best user experience with the highest quality content that matches user intent. When you care about solving the problems of your users, the SEO of your website improves. This is the reason why you have to smartly use longtail keywords.
✅ Writing the content
What is the thing that users are looking for in your website?
Content which addresses their problems and the best possible solution for the same. The main point here to remember is the longtail keywords you are using should match user intent. When the content you are creating matches user intent you should be able to integrate longtail keywords naturally. You don't need to panic about the appearing frequency of your keywords as long as your content is great and the context is clear.
Make sure the titles and headlines have longtail keywords only when required and appropriate. It is very important to be natural in incorporating longtail keywords. Few years ago you could get away with putting keywords at every opportunity but today Google has evolved and now it is more focused on the value of content. So if you're still using keyword stuffing in your content marketing strategy, you won't be able to achieve your marketing goals.
The bottom line
To provide your users with the best possible experience, it is important to understand your target audience and how they carry out searches. It is high time you include longtail keyword research as an important part of your content marketing strategy. Incorporating these keywords effectively into your content will allow you to match user intent and give your visitors a good user experience. If you are looking for professional help with your marketing strategy, you can hire Digital Marketing Agency in Manchester.
For more interesting and informative articles, get in touch with us.