Google has made some new updates in its platforms like Google Meet and Google Find My device. So what are the details of these updates? Let's find that out in this article.
Without wasting more time, let's jump right in
Latest Google Updates in August 2021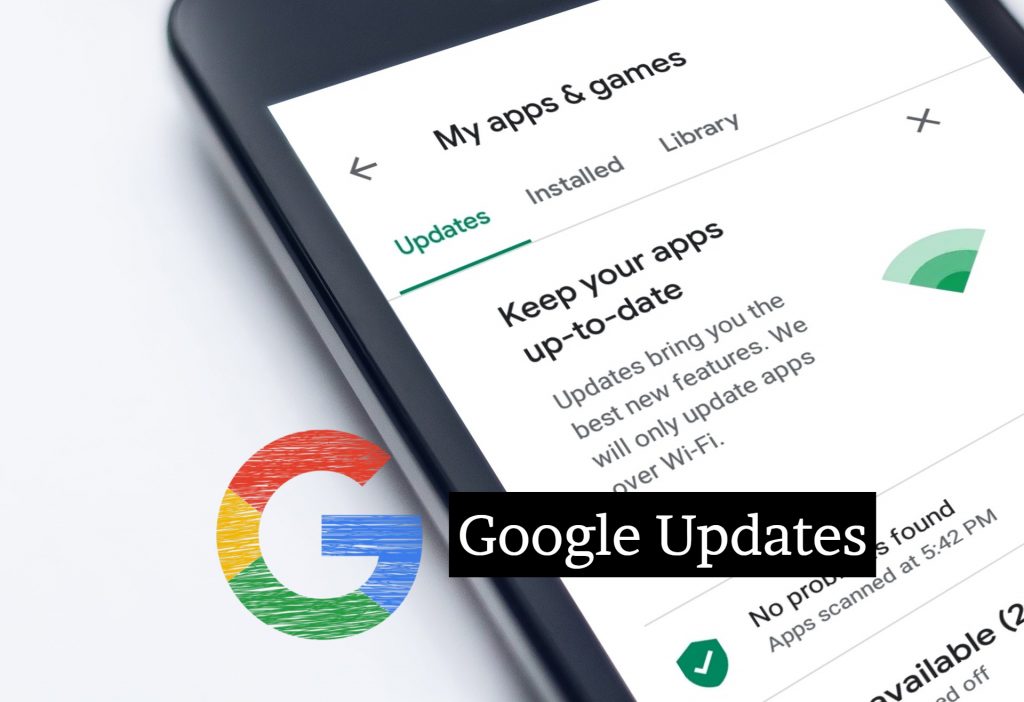 Here are discussed Google Updates in August 2021 you must know
Google Meet Update
You should be thanking this new Google Meet update as it will make your Google Meet calls less stressful. This new update is aiming to not only make video calls less stressful. But also more safer and intuitive for users everywhere. Google has now allowed users to add up to 25 co-hosts for a meeting, meaning all the admin responsibility which means admin responsibility is not dumped upon a single person. Here is how to Optimize your Google My Business by these simple tips
Google Meet Protection
With this update, extra co-hosts will have access to admin controls whilst on a call, which means action can be taken a lot quicker than if it were down to one user.
Users will have control to set limits on which attendees can share their screens, send chat messages, co-hosts will also be able to end the meeting, mute all attendees at once, and control who can join the meeting. Through "Quick access" settings users can easily control who needs to request permission to join the meeting, which can be useful if you are speaking to outside anyone outside of your company.
Google Meet has also added the ability to search for a particular meeting participant in your list of attendees which can be useful if you need to assign host privileges, or mute or remove a specific person. These safety features were earlier only accessible to Google Workspace for Education customers. But now all the desktop and mobile users will be able to access these new features. This update has come after more and more cyber security experts cautioned that more and more phishing scams are using Google Meet links to try and scam users.
Google's Find My Device update
Google has made some updations in its Find My Device app. This app would enable various users to find out their device as well as the devices of a lot of other people if they choose so and if they have the necessary permissions for this. As per online sources, we have come to know that app is going to tell you whether or not it is close by along with other details that could come in very handy in circumstances where you might have lost your mobile phone. This app will also come in handy in case your phone gets stolen which can happen to anyone.
Another useful feature the update is adding is the ability to mark your phone as lost. This will put out an alert and you can keep getting updates about wherever it is. It will tell you the last location of your phone which will help you in determining where your phone could be. And once you get your phone back you can mark it as found on the app.
This update is going to be very helpful for users. Though Google is definitely late in coming up with this update as Apple has already had a version of this app for a really long time now. Still, it is a good step in the positive direction. Now, users will not have to depend on the third-party apps anymore.
Wrapping it up
Google's primary focus with these updates is giving users a great experience with the platforms. Google Meet has gotten so much user base since the pandemic started. Users expect the makers to take care of the issues they are facing with this platform. And so, Google is heeding to user's expectations and delivering them best experience.