Is your moving company languishing to draw traffic and attract customers? Then you must re-check your marketing strategy as it could be the reason. Gone are the days when business owners used to promote their business through traditional marketing methods like direct mail, huge billboards advertisements, pamphlets or flex. They are not significant anymore. You should dive deep into online marketing if you want to bring in more customers and increase profits for your company. Online marketing allows you to find your potential customers when they search for services related to your industry. It also helps you in enhancing your brand awareness.
If you are confused about how you can make your marketing strategy perfect then don't worry, just bear with me till the very end of this article. In today's article, I have jotted down some top notch marketing strategies that moving companies can adopt.
Let's hop on
Top Notch Marketing Strategies for Moving Companies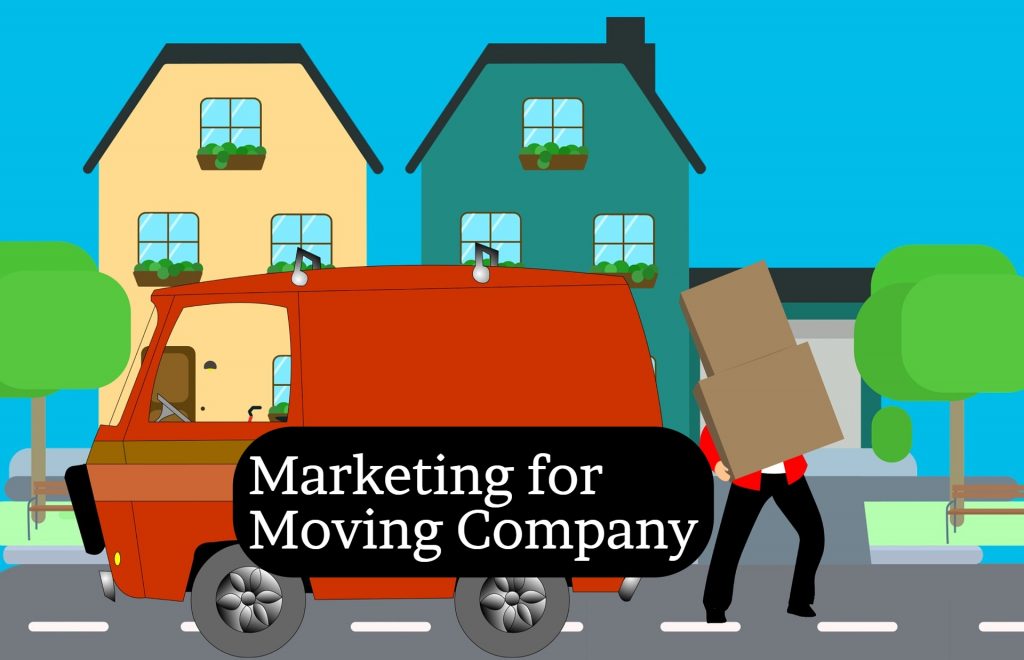 As I previously mentioned, conventional marketing methods simply does not cut it anymore. Therefore, you have to get yourself fully immersed into online marketing methods if you want to promote your Moving Company in Mumbai well and enhance the growth of your business as well.
Below I have compiled some top notch marketing strategies for moving companies. In case you are running one, you must take a note of these.
Let's start
✅ SEO of your company's website
SEO or Search engine optimization, perhaps the most important aspect of digital marketing methods refers to tactics designed to draw organic traffic to a website, eventually improving its ranking in the search engines results page (SERPs). How you should go about the SEO strategy of your moving company's website?
First off, you have to carry out a thorough research in order to understand the phrases and keywords your qualified customers use in search engines when looking for shifting services.
Once you are done with the research, you can include those keywords in strategic places on your website. By doing that, you will be making sure that Google is able to understand what your pages is all about so that it can index them properly.
You can increase the visibility of your website in the search results by creating high-quality, valuable, and relevant content.
If you want to draw more local traffic then you can create a Google My Business profile for your moving company. In your profile, you can mention necessary details about your business like address, contact details, opening and closing hours, etc. This will attract the local audience more. This will push your website to show up in the local area searches.
So in totality, SEO is the method by which you can create awareness about your company and increase the chances of people finding your website in the SERPs.
✅ Content marketing for your company
Content is king in the SEO of websites. Without great quality content, your SEO won't be much effective. Audience as well as search engines like Google love quality content. The kind of content ranges from blog posts and videos to e-books, infographics, and downloadable material. Here are 7 tips to make your content marketing effective
Publishing quality and valuable content pushes your pages to rank higher in search results for targeted keywords and phrases. By publishing helpful content such as packing and moving guide or other associated processes of shifting, a customer will be much more likely to consider hiring your services. For instance, when a customer searches online "Essential things to know when moving" and you already had published a blog on that topic, then not only your website will rank higher in the SERPs; your business will see an uptick in the revenue as well.
✅ PPC (Pay-Per-Click) advertising for your company
PPC or pay-per-click advertising is a great method to generate effective leads. With PPC advertising, you can select the keywords and phrases you want to target in your advertisements in search engine results and other locations. You can make your advertisement to appear in the front of your target audience if the bid you set is among the highest.
The best things about PPC advertising is that you have to pay only when your ad is clicked. So, we can say that it is an efficient and cost-effective advertising method.
Another important benefit of PPC advertising is that it shows instant results. You don't have to wait for too long to see the results, your ads will start driving the traffic as soon as you launch the PPC advertising campaign for your company. PPC advertising is more productive in comparison to SEO because SEO produces organic results which take time. So, if you are looking for instant boost in website's traffic, you can count on PPC advertising. Here is How to build an effective PPC campaign strategy
✅ Utilize social media for online marketing
Social media is the "go-to" place if you want to reach your potential movers online. Social media can be used to provide details, special offers, and updates about your company and services. Some popular social media platforms like Facebook, Instagram, Twitter hosts more than 3 billion users all around the world. So, this should be the priority in your marketing strategy list.
This will expand your reach to the audience as well as help to improve the engagement levels. Besides that, social media is a great place to ask people to review your company which will help other potential customers to believe that you are a trusted and reliable moving company. Here are Ways by which social media can help to improve SEO
Wrapping it up
SEO, PPC, Social media, and content marketing are some of the best marketing methods to promote and grow your business. If we talk about moving companies, the level of competition is getting tougher on a daily basis. Therefore, it becomes very important to make a marketing plan that draws quality traffic to your site, generate effective leads, and increase revenue of your company.
For professional packing and moving services, consider hiring Packers and Movers in Delhi.