Have you ever heard of podcast SEO? If not, I don't blame you. Many people are unaware of podcast SEO. So, what is podcast SEO and how you can optimize podcast for search engine? I will be discussing about that in this article.
What is podcast SEO?
First of all, SEO or search engine optimization is the tactics of driving traffic to a website organically. Podcast SEO is a reliable method to grow your audience and raising your profile on the internet. By optimizing your podcast, you increase the visibility of your podcast that let more and more listeners reach you through search traffic. Google started showing podcast in its search results in May 2019. This means whenever someone searches a podcast on the search engine, Google will show the most relevant and related results to them. Hence, if you are running a podcast online, you must optimize it in order to increase your audience by showing up higher at the SERPs.
Here are few tips you can use to optimize podcast for search engine
Tips to optimize podcast for search engine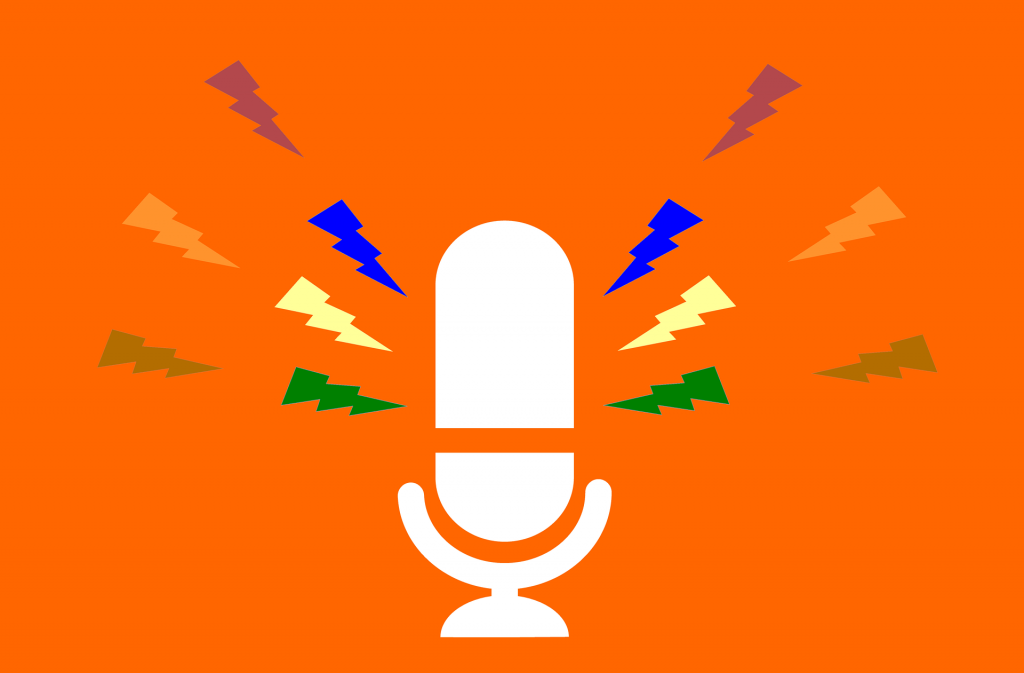 ✅ Research relevant podcast keywords
As we all know the importance of keywords to a website's SEO but with podcast as well, keywords are very important. You have to do a research on relevant podcast keywords. For that, you can take help of various keyword research tools. Your podcast name is your number one keyword. You have to choose the best keyword according to the theme, episode structure of the podcast. Creative and funny names are the best and most popular. The keyword should appear in the title as well. But make sure that you don't use the same keyword for more than one episode because then you will be competing against yourself.
✅ Quality content to build authority
The quality of content matters a lot regardless of the type. Be it a blog post, a video content, infographic etc. quality always wins. Same goes with podcasts, people like to watch podcast that contain some valuable and quality information. And the main objective of creating podcast in the first place is to provide quality information to the listeners. Make sure the content of your podcasts are high quality, relevant, informative and useful.
✅ Leverage podcast metadata
Metadata is very crucial with regard to SEO. It is basically a data that describes other data. It summarizes the information about data on a given page. It plays an important part in all aspects of SEO- including podcast SEO. Meta description and title are examples of metadata and they should be included when you publish a podcast. The title and meta description should be clear, concise, and have your keyword wherever necessary. It is important to provide context and relevant while being creative with the title and description.
✅ Improve online presence with social media
Social media is the best place to start if you want to increase your brand's online presence. As majority of your current listeners are using social media and many of your potential listeners are also on social media. Hence you can use this platform to improve your online presence. Well it is still not clear whether social media affects SEO or not but one thing is for sure it does promote brands effectively. Social media helps business to grow their customer base and it indirectly also helps in increasing the organic traffic to the website. With podcasts too, social media is a great place to spread the word and improve its visibility across the social media platforms.
✅ Importance of transcriptions
Transcribing your podcasts is very important. There are many tools that can be used to transcribe the episodes. While editing you can also add the keywords whenever appropriate. Creating transcriptions of episodes is important because it is the primary method of picking out part of an episode to match a search query. This can act as a catalyst to rank your podcast at the search engine.
✅ Chapters and write up
If your podcast episodes are an hour long then you can create chapters for them. You can arrange the chapters in a table of contents section. It will help you to plan a framework of your podcast before you record them. Having chapters will let all the episodes appear to users as much more organized. Besides that, writing up your episodes are a great way to retain your listeners. This is because your podcast is going to be up there forever on the internet hence having a write up for your episodes is very fruitful. This also gives you the opportunity to use the keywords.
The bottom line
Podcasts are already very popular and in few years from now the SEO of podcast will be the focus of many podcast creators. Podcasting has been used by many brands too for promotion of their products and services which is a great way because the population of podcast lover is increasing rapidly. For SEO services, you can consider hiring Digital marketing agency in Mumbai.
For more informative and interesting articles, get in touch with us.