Getting the attention of online audience is getting tougher day by day. The competition is becoming fiercer with more and more businesses investing in digital marketing. There is a lot of effort that needs to be put in in order to reach a wider audience and convert them into customers, even when you are creating the best ad campaigns. That is why it is a must to optimize your campaigns. In this article, you will get to know about some hacks to optimize your ad campaign.
Let's dig right in
Ad campaign optimization is the steps you have to take to improve the performance of your ad campaigns. It helps you enhance your potential and, eventually, your profits. By following ways:
Target the right audience
Leveraging the right platforms and tools
Reducing your Customer Acquisition Costs (CAC)
Crafting personalized content messaging
Make sure your campaign is customer-centric and not brand-centric. That makes your ads more appealing.
Now let's take a look at some hacks to optimize your ad campaign
Hacks to Optimize Your Ad Campaign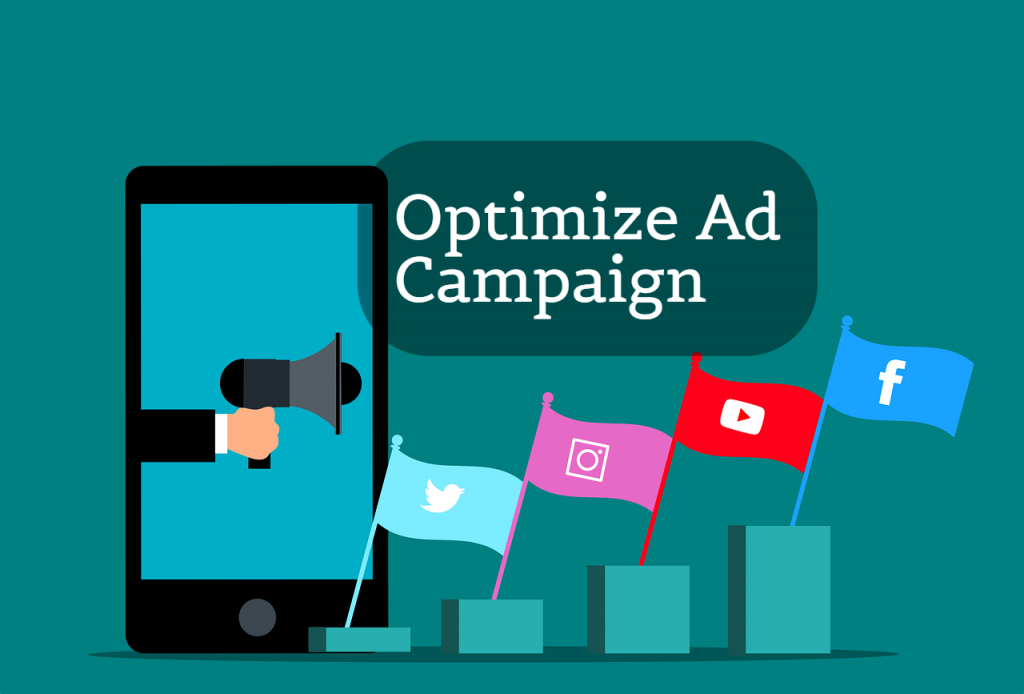 Many advertising platforms change their algorithms often to offer both users and advertisers a better user experience. This is happening because technology is evolving at an unprecedented rate. These algorithm changes should compel you to constantly optimize your ads.
Let's see some hacks to optimize your Ad campaign
✅ Create multi-channel ad campaigns
The method of interacting with customers has changed over the years. Now days, customers are interacting with brands across various platform on the internet. Due to this, they can start their journey on one platform, continue it on another, and end their journey on some other platform. You must optimize by creating multi-channel campaigns in order to increase the chances of conversions and sales. Multi-channel ad campaigns include different distribution and promotional channels into a single, unified customer acquisition strategy. The main benefits of creating a multi-channel campaign include:
Allow you to reach a wider audience
Saves time and money by re-using media across channels
Offering customers a seamless experience when they move between channels
Starting a multi-channel campaign is one of the best ad campaign optimization hacks. As it allows you to create a cohesive brand story across different channels. This makes it easy for people to recognize your brand when they come across your ad on different platforms. This is crucial. As research shows it takes 6-8 touch points to convert a lead into a sale.
How to create and optimize your multi-channel ad campaign?
Set goals for your campaign
Try to understand your target audience and the most popular channels
Determine important key performance indicators (KPIs) to measure progress
Create consistent messaging optimized for each platform
Utilize tools like Google Analytics to track and measure the metrics
Creating an effective multi-channel ad campaign needs careful planning and a lot of work. However, your campaign will put you ahead of the competition if you can do it the right way.
✅ Track campaigns for insights and make real-time adjustments
You need to have benchmarks in order to optimize your ad campaigns. But more importantly, you need a strategy for tracking and measuring your campaign's performance. There are various tools you can use to get real-time insights into your ad campaign's performance. But how does this help you optimize your ad campaign?
By tracking relevant campaign KPIs you can understand
Keyword performance: Successful ad campaigns rely on tracking down the right keywords. If the target keywords you're utilizing aren't driving important traffic, you can rapidly change them.
Media and content types your audience reverberates with: By A/B testing campaigns with various media and content types. You acquire insights into which media types drive engagement and assist with boosting conversions.
Audience conduct: Using tools like Crazy Egg, you can analyze audience conduct. And tell what portions of your advertisement campaign your targeted audience isn't drawing in with.
Channel attribution: One of the most fundamental aspects of optimizing advertisement campaigns is realizing how each channel acts in driving traffic to your offer. This empowers you to focus on more resources on these channels. GoogleAttribution and Adobe Analytics are incredible instances of tools that can help with attribution.
Reaching your target audience on their favored stages is crucial for running effective multi-channel advertisement campaign. The question, in any case, is how to effectively design one.
As extraordinary as optimizing your advertisement campaigns on the fly sounds, make an effort not to over-optimize or change your campaigns time and again. Doing so will keep you from seeing long term trends that you can use to build better cycles of your campaigns.
✅ Create an Ad Strategy that Corresponds to Your Buyer's Journey
Successful advertising campaigns aren't brand-centric. They center on the customer. That is the reason you should make an advertisement strategy that relates to your purchaser's journey. The buyer's journey alludes to the steps prospects go through prior to converting over into clients. It usually features three particular stages:
Awareness
At this stage, your prospect becomes aware of the issue your product or service solves. Make customized advertisement content that recognizes and shakes this issue. Visually engaging content is likewise best here. As you need to catch your audience's attention as they look through content on the platforms you're advertising on.
Consideration
Your prospect begins considering solutions to said issue. Ads that exhibit your capacity to solve your target audience's problem work best here. You can likewise run retargeting ads here. (utilizing tools like SmarterHQ and AdRoll among others) to engage users who saw your past advertisements or content. Life Event Targeting is additionally one more fantastic method of optimizing your campaigns at this stage.
Decision
In the decision stage, your prospect is assessing the provider most appropriate to handle their problem. Here, you need to make content that assists customers with making informed decisions. To create optimized ad campaigns, you should think about these stages. And adjust your campaigns to each stage. Effectively adjusting your advertisements to each stage necessitates that you adopt a similar approach to multi-channel campaigns. The only difference is that as opposed to making similar ad for various platforms. You make various advertisements focusing on various people at various touchpoints in the buyer journey.
Adjusting your ad strategy to your buyer journey is fundamental to optimizing your ad campaigns as it empowers you to craft designated and customized advertisements and messaging. The outcome is better performing advertisements and, thusly, higher conversion rates.
✅ Do Multi-Media Planning for Your Ad Campaigns
Media plays a crucial part in the impact of your advertisement campaigns. At times, you might need to utilize various media types for a single campaign to ensure an engaging and viable customer journey. For instance, you might design a campaign that incorporates a combination of an advertisement, landing page, YouTube video, and so on. Dealing with the cohesive flow of your media resources across various stages is critical to the accomplishment of the campaign.
If your customers get befuddled because your media assets across platforms are not in alignment, your engagement and conversion rates will plunge. You need to have a strong media planning strategy.
Multi-media planning can be a headache and failing to understand the situation can negatively affect your advertisement campaign performance. But, with the right tools, it becomes easy. Doing so builds your media planning efficiency. The outcome is an ad campaign optimized to offer clients a positive CX as they get across various platforms on your buyer journey.
✅ Maintain a centralized product catalogue for use in your ad campaigns
An often ignored and essential aspect of optimizing your ad campaigns is keeping a centralized product catalog. This is like an online database of all your product inventory including descriptions and pricing.
Why is this important to optimizing your ad campaign?
A centralized product catalog allows you to set and display product pricing and use that info into your campaign. This provides a better experience to your customers as it provides a lot of essential important they need to make a decision.
When you have a centralized product catalog it becomes easier to see and decide which products you want to feature in your ad. Another reason why it is crucial to optimizing ad campaigns is that it helps you streamline some of your ad creation tasks.
The bottom line
I know the competition is becoming cut-throat out there. But you can still outsmart your competitors and drive revenue generating traffic. By optimizing your ad campaigns. By following the above mentioned hacks you can design, create, and execute ad campaigns. That will help you to draw, engage, and convert your target audience.
Need any professional help regarding digital marketing and other marketing services? Hire Digital Marketing Company in Gurgaon or Digital Marketing Company in Mumbai
For more informative and interesting articles, get in touch with us.