Do you want to want to raise your profits by modernising your marketing strategy? Do you want to utilize technology for the benefit of your business? In order to do all of these things, you have to leverage technology in your marketing strategy. What type of technology is best for marketing? The answer is Artificial Intelligence. Many marketers are using Artificial Intelligence for their business to increase their profits. If you are wondering how you can do the same, just continue reading this article till the very end.
Let's jump right in
First off, let's see what Artificial Intelligence is
What is Artificial Intelligence?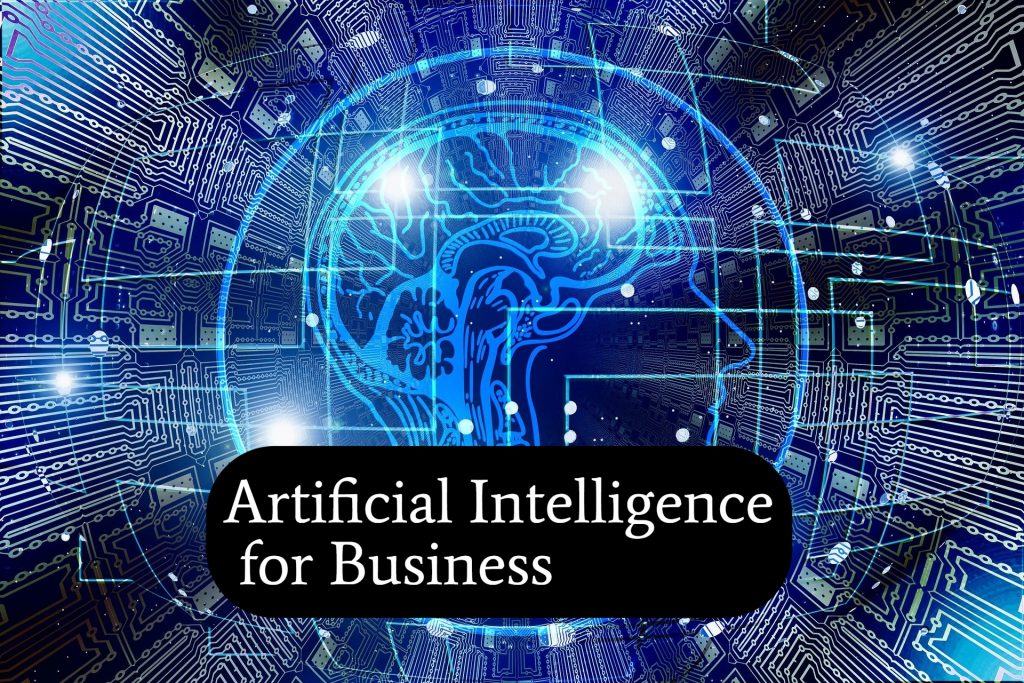 We can tag "Artificial Intelligence" as the most popular technology trend of the 21st century. AI is basically intelligence which is artificial and not natural (like humans). AI is the simulation of intelligence in a machine which gives it human-like abilities. For example, decision-making ability, ability to carry out an operation, problem-solving ability and many more.
How Marketers use Artificial Intelligence for Business?
Here are some ways marketers use Artificial Intelligence for business
✅ AI in Digital Advertising
Social media is the "go-to" place for online or digital advertising. How much money has been spent on digital ads all around the world? $273 billion in 2018. This spending is estimated to reach $455 billion this year. As a result of which, most and more companies are leveraging AI in their digital advertising strategy.
How AI helps in digital advertising?
AI analyses the data of the users such as demographics like age, gender, their interests, and according to that data AI shows relevant ads to relevant audience. This helps in enhancing the performance of digital ads as well as this data helps marketers understand the current trends among their audience.
✅ AI in Content Marketing
The data also helps AI in analysing the type of content most appropriate for a particular section of audience. This helps marketers understand what type of content their audience is expecting from them. What topics are in trend and in demand? Then using the insights of the analysis the marketers can design their content marketing strategy. Besides that, this will help content marketers to put out content that audience wants and stop giving what audience does not like. Not sure how to write top notch content? Get in touch with Digital Marketing Company in Manchester.
✅ AI Chatbots
A business thrives on good customer's experience. Good customer experience means successful marketing strategy.
How you can improve your customer's experience through AI?
By using AI Chatbots. Implementation of AI Chatbots will improve the experience of your customers on your e-commerce platform.
Chatbots are the one stop solution for visitors. Sometimes, visitors are in a hurry and they want the answers to their queries quickly. So, they can ask any query about the products and services of a brand to the Chatbots. Besides that, these Chatbots are very helpful in enhancing customer experience in a positive way.
✅ AI in Email Marketing
Email marketing is one of the methods of online marketing which yields maximum ROI among all the other online marketing methods.
How does AI help you in email marketing?
Artificial Intelligence helps businesses to personalize email marketing campaigns based on the insights received from user's data analysis. Here are 7 Top Notch Email Marketing Tactics To Adopt
Based on the data, marketers can design and send personalized as well as targeted mails to their subscribers. They can send relevant product recommendations to their customers based on their previous purchase. Also, using user's behaviour data analysis marketers can send personalized product recommendation emails to multiple subscribers in just a click. AI also automates the process of sending emails to a large number of people.
Wrapping it up
So these were some ways in which Artificial Intelligence can be used to improve the business by marketers. Many brands are using AI to improve their sales. While, many are realising the importance and benefits of leveraging Artificial Intelligence in their marketing strategy. Technology is constantly evolving and hence, it is important to keep updating marketing strategy in line with these technological changes.
For professional digital marketing services, hire Digital Marketing Company in London.