Hey fellas!
Emails are everybody's necessity, isn't it? From offices to educational institutes to pretty much everything under the sun, one thing is for sure- Emails are essential. That being said, writing emails is not as easy-peasy as it seems. Your emails should be such that people read, understand and remember for a long time. Your emails must make your potential customers to take action. Email marketing is a commonly used method of marketing these days. This requires compelling and persuasive emails to attract the customers. So, how you can write compelling and effective emails? In today's article, I will be talking about seven top notch Email marketing tactics you must adopt ASAP!
Let's hop in
7 Top Notch Email Marketing Tactics to Avoid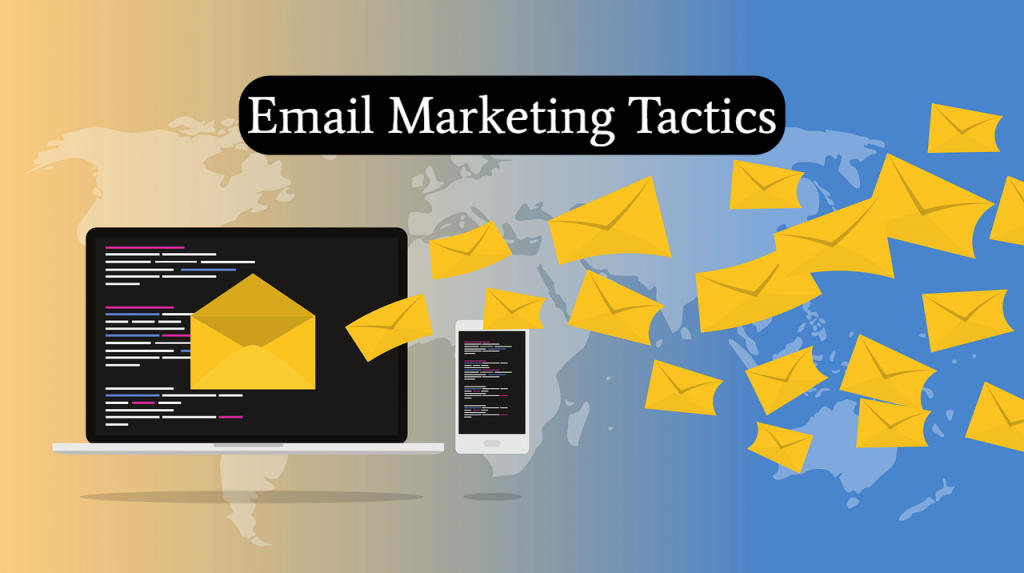 This is an established fact that Email Marketing generates the maximum amount of ROI among all the online marketing types. So, you must not overlook your email marketing strategy. Here is a rundown list of seven top notch email marketing tactics you should adopt
1. Generate interest in your products
Your emails must be informational. They should provide some important and interesting information about your products. It should allow people to know what's coming and when to expect further details. This will help in generating interest among the audience. It will invite them to watch out for the products. The email must points to the success of previous products. Then you can add the details of launch as well as a CTA.
2. Give exclusive offers through Emails
One of the main reasons why email marketing is so successful is its specificity. Emails are highly targeted and super specific. The email subscribers get extra benefits and information about the products. You must utilize this. This can be done by giving exclusive offers to your customers through emails. This will make them feel special. They will take a look at the offer which increases the chances of conversion. You can offer them some special discounts, gift vouchers, giveaways etc. Get in touch with Digital Marketing Agency Leeds for top notch Email Marketing services.
3. Talk in customer's language
These days customers need to feel included and relatable with your brand. So, writing complicated robotic emails will do no good to your business. Therefore, the language of the emails must speak to your audience. It should connect to your audience. Your audience must relate with your content and products. By speaking your customer's language you will be able to persuade the prospects more easily. All you need to know about Customer Acquisition
4. Design should stand you apart
A great designed email which pin points the problem of the customer in an engaging way. After that, you have to explain in brief about how your product will help your customers solve their problem. The best email is the cleverly designed one. A clear and compelling Call to Action is necessary to include.
5. Use social media to increase subscriber list
Social media is a goldmine of customers. To make your email marketing effective you need to have as many subscribers as possible. You can get more subscribers by promoting your email on social media. Add your email to your social media platforms. This will increase your email subscribers list. This can work vice-versa as well. You can promote your social media through emails. Mention your social media handles and ask the subscribers to follow your social media accounts.
6. Ask for reviews
Reviews are a great way to increase audience's engagement as well as conversions. You can ask your customers to review your products and services through your emails. This will increase the engagement as well as it will help other visitors to check out your products and in deciding whether or not they should buy your products.
7. Make it mobile-friendly
Just remember that not everyone owns a MacBook, so make your emails mobile-friendly. The number of people that check their emails on phone is beyond our imagination. Therefore, it becomes really important to make emails mobile-friendly as well as responsive.
Your emails must be clearly visible on the Gmail app on phone
The CTAs and other button should be clearly placed and the audience must be able to click on them easily
Subject lines must be short and to-the-point
Fonts must be read clearly and easily
Another important thing is to not fill the body will tons of sentences. Segment the paragraphs and make sure that the sentences are short.
Wrapping it up
Email marketing can make you reap many benefits only when you use these tactics. This can make or break your strategy. By using the right tactics you can grow your email marketing campaign and eventually make it successful. This will overall improve your business and profits made.