Mobile is no longer the way of the future. It is the way of the present. Google is already working on splitting desktop and mobile in two separate indexes. And mobile will be the primary one. It will not be an understatement to say that mobile users have overtaken desktop users. In fact, majority of the Internet connections and website traffic can be linked to mobile search. Smartphones are in use more than desktops, laptops and tablets.
After knowing all this, it really makes sense to optimize our website for mobile phones, right?
But how do we do that?
Mobile search is different than their desktop search. People are using mobile applications, voice assistants and IoT devices for online searches more than ever. So, ensuring that your website appears in mobile search is now essential. In this article, I'm going to put together a list of the best methods to make sure your website shows up on mobile SERPs.
7 Methods to optimize your website for mobile search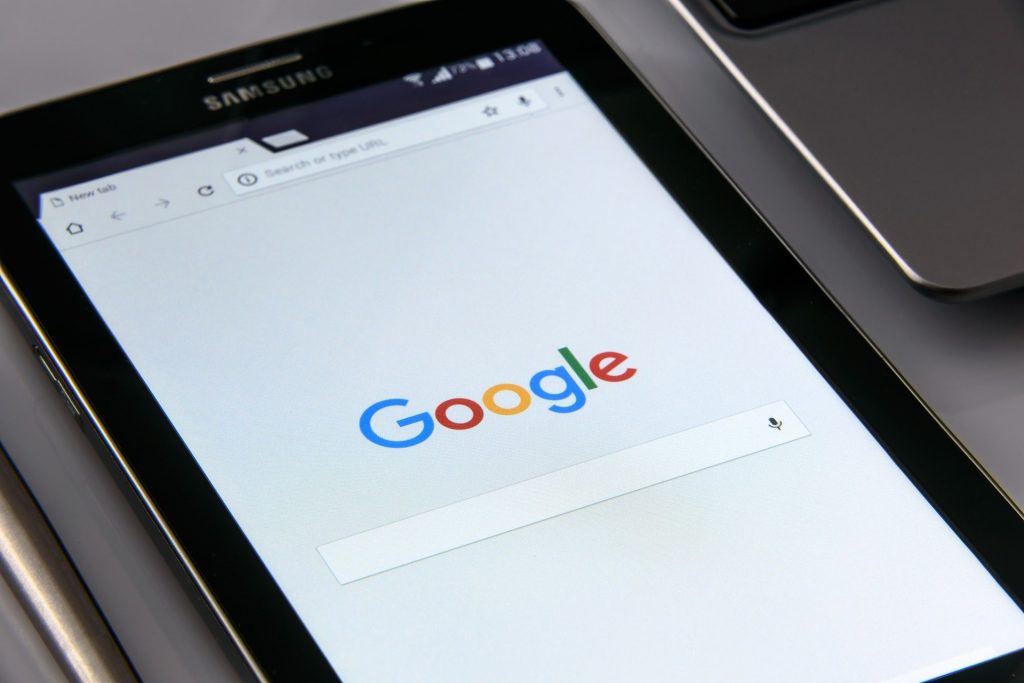 Here are seven effective methods to optimize your website for mobile search
1. Select a responsive web design
Responsive web design has been made mandatory to maintain rankings ever since Mobilegeddon in 2015. Google has also made it very clear that it's going to continue prioritizing mobile design. Responsive HTML adapts according to the size of the screen and orientation of the device viewing the content. Responsive web design is the best way to personalize each end users experience while also minimizing HTML code on your end. And obviously you don't have to program your website yourself. Many individuals and brands use WordPress.
2. Compress images
Images are crucial for lively web content. Visual content is a top priority for content marketers. It's right we want high quality images, but it is also crucial to not take up a lot of space. Therefore, by compressing images you can free up space while decreasing page load time. It is a win-win situation for everyone.
Related article: How to optimize images to get better search results?
PNG is most times recommended for its ability to compress up to 95% in Photoshop with little loss in quality. Optimizing all images and video files before uploading them on a website saves a lot of time and money in the long run.
3. Utilize free Google tools
No matter how many search engines come and go, Google always stay at the top. It accounts for 1/3rd of the daily Internet searches.
The first crucial step for publishing any website or content online is getting your website indexed in Google. So it is obvious to use all the free tools Google has available for us. Also, Google is integrating valuable mobile data everywhere. If we start with keyword research, we find it is possible to change the device type in order to focus on mobile keyboards.
Google search console has a mobile friendly test that can show you whether your site is mobile friendly or not. This is a great beginning point to figure out what are the things you are doing right and wrong as well.
Google also has a repository of information that explains how to optimize your website for mobile phone. This implies whichever CMS you use; you can optimize your site for mobile phone. Google Analytics was also updated last year to add more detailed mobile information. You should get used to checking for mobile within all your normal data reports. Furthermore, segment your traffic whenever you can, and you will be well on your way to tracking mobile.
4. The loading speed of the website
Site speed is very important. Many online studies have concluded that slow page load times translate to high bounce rate. If you look at the website that ranks highest in SERPs consistently, they all have faster page load times. This implies, you need a faster website if you want to rank high.
One way to go about this is compressing images. Another way to increase the loading time is to minify code. They usually add so many plugins and features that a simple website can quickly become bogged down with too much HTML, CSS, and JavaScript code. We need to bring it down to the basics for mobile devices.
5. Eliminate popups from your mobile website
Popups have been an issue with Google since August 2016. That time, Google announced a new search algorithm designed to penalize sites with popups that can be intrusive on mobile phone. The reason behind this is popups go full screen on mobile phones, and can interrupt the browsing experience. So, try to eliminate popups from your mobile website, you can replace your display advertising popups with other sorts of digital advertising.
For instance, you can use in-text hyperlinks with affiliate referrals to gain affiliate ad revenue. You can also add call to action and buttons within your page content. These different alternatives will help you gain advertising revenue and monetize your site without being penalized by Google. Having said that, this does not mean you cannot run popups on desktop, however they will become less and less effective as more searches shift to mobile.
6. Accelerated Mobile Pages (AMP) Markup
AMP was officially integrated into Google's mobile search results in February 2016. This means, you can reap some very important benefits by implementing AMP markup into your web page. Firstly, you will be included in Google's search engine results page above search results and also paid results for certain searches.
Besides that, you can implement the AMP content carousel into your own web page. This method allows you to stuff a ton of content into one search result, enhancing your reach. Twitter uses this technique to display a user's recent tweets. You can create a duplicate layer of your content optimized for mobile phones by optimizing for AMP. Both of them are served to search engines and social media platforms, amplifying your content.
7. View of mobile website
Your website as well as content must be mobile-friendly. People see websites in a certain way on mobile phones. No matter how much design and development you employ, it cannot replace the looking at the mobile website from a customer's perspective. Therefore, it is important to tighten up your page structure. People are most likely to actually read information when it follows an image.
This is the most suitable place for a call to action or a purchase button. You can make these types of decisions only by looking at your mobile website. Like you don't release an app without beta testing it, don't make any mistake with your mobile website and make it the weak point of your digital marketing strategy.
The bottom line
Since mobile phones are now more accessible and affordable to the people, the amount of time people spend using them for search is increasing at an unprecedented rate. The use of voice assistants, IoT devices, and in-app searches are changing how we use search on mobile phones. So in order to remain in the game, you have to optimize your website to resolve mobile queries. This will increase your search rankings and build a sustainable digital marketing foundation for you.
Want to optimize your website but don't know how to? Hire digital marketing company in Leeds.
For more informative and interesting articles, get in touch with us.