I have observed that many successful companies prefer to put their money, in everything, except their own business in the name of "Investment". But, doesn't it make sense to focus on working on something which you are good at instead of trying new things which may not turn out well. What is the way out of this situation? For online businesses, Google Ads is the easiest way to do it. Google Ads was previously known as Google Adwords. This is your beginner's guide to Google Ads.
Let's hop on
How to start with Google Ads campaign?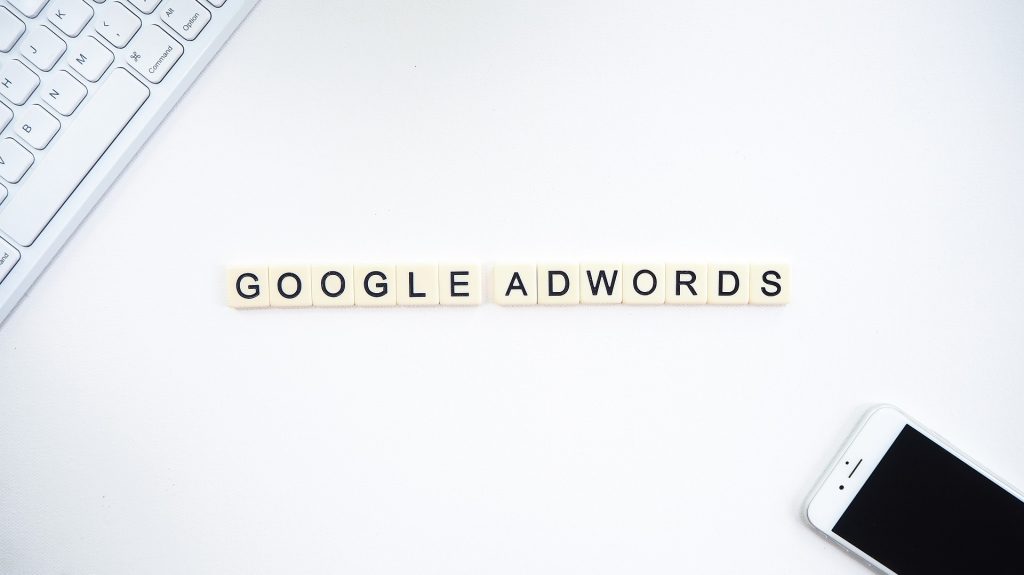 Here are some steps to start Google Ads campaign.
1. Keyword and audience research
The first thing you need to do in order to start your Google Ads campaign is to understand the level of customer demand for your company and products. A good way to approach this is by defining which business objectives you wish to deliver on by using paid search marketing to provide some structure to the process.
You have to consider where Ads fit in your marketing efforts as they can be expensive. SEO and PPC are an important part of keyword strategy; PPC can often cover the gaps in SEO making it more effective by maximizing a brand's presence for high-priority keywords. For professional SEO services, reach out to Digital Marketing Company in Manchester.
Google Keyword Planner
Google Keyword planner is a useful tool. However, it should not be the only tool that marketers use. Marketers must also survey current customers, speak to the customer service team, strategize with other departments, and research the competition. This will eventually lead to some core names or concepts, which will help you to generate a keyword list and to shape ad copy tests later on. Here, we can enter the ecosystem of Google and plug in our keywords to see the search volumes and projected costs for our campaign. The Adwords keyword planner will help you in understanding which keyword is mostly searched and how much that keyword generally costs when a user click on a paid listing. You can expand later so initially your focus should be on starting with a smaller set of keywords to get a sense of the market and familiarize yourself with Ads.
2. Keyword match types
Audience don't always search for the same products in exactly the same way. Same kind of search intent can be expressed using plethora of terminologies. You don't want to restrict your visibility to just a few variations of the keywords. You must try to match your brand to the purchase intent in as many relevant situations as possible. That's where keyword match types come into picture. Match types can both restrict visibility and allow Google's technology to make decisions on your behalf about which keywords are relevant enough to display your ads.
They are of several kinds:
Broad match: this allows most room for interpretation. You can tell Google that you want to bid on, and have your ads shown for, any search queries related to whatever product you are selling, and it will do so for varied terms. You ad could also show synonyms of the terms defined by you.
Phrase match: this provides more control for the advertiser. For instance, you want to bid on "white sneakers". Your ad can show up with these words appear in this order, but they can be accompanied by other modifiers. For example, "white sneakers for women" or "plain white sneakers" would be valid within this match type.
Exact match: this is something of a misnomer. This allows the advertisers to specify the exact terms they want to be displayed against. However, it is not entirely accurate. Google made some changes earlier this year to the format, meaning that keyword targets set as exact match can show up against close variants of the defined term.
Negatives: negatives are a crucial part of keyword setup. It allows us to specify any queries or modifiers that we categorically do not want to show against. I may not sell certain brands, colors, styles, so that it can be added to the negative list and update them to Ads. This will bring an essential element of control for brands. Tweaking the negatives list shifting the focus on a keyword level between exact, phrase, and broad will yield good results to advertisers that pay close attention and are prepared to change track.
3. Creating PPC ads
After you are done with defining the keywords, you must start creating ad copy. This is a vital element of Google Ads and a good ad copy can significantly increase the CTR or Click-Through-Rate your ad receives. Right targeting and right bid strategy does not guarantee traffic. You must consider why a potential customer will stop and choose your brand over everyone else for their attention in the search results page.
Google introduced a new standard of Pay-per-click (PPC) ads, known as Expanded Text Ads (ETA), last year. PPC ads provide more scope for advertisers to reach and communicate with their audience and they are designed with mobile devices in mind. Expanded Text Ads are comprised of the following elements:
Headline: two headline fields can incorporate 30 characters, which can appear side-by-side or on separate lines, based on the size of the user's screen.
Description: one field with 80 characters. In the description you should try to highlight the core reasons people should engage with your ad over others.
Destination URL: this should be your priority as this will be the landing page where your users will go. Therefore, you must test variety of landing pages to see which performs the best for particular queries. The destination URL will be tied directly to your Quality Score. You can create 2 or 3 ad copies and then test the effectiveness of each in a controlled environment.
4. Setting up ad groups and campaign
Now it is time to categorize the keywords and ads into ad groups. You can do this by separating out your products and services and creating an ad group for each of them. Let's consider the white sneakers example. "men white sneakers" and "women white sneakers". Each ad groups will have 2 or 3 ad copy variations which can and will be updated as performance data arrives your account. Each keyword can be set to the match types. After testing out the product you can branch out into the sneakers market. This is where you need to introduce the concept of campaigns, which sit at a level above both the keywords and ad groups.
To cut a long story short: keywords make up ad groups, and ad groups make up ad campaigns. It is better to start with a smaller set of core products as this will improve performance and allow you to learn faster form the data.
5. The fundamentals of Ad bidding
The Ad auction dictates how much you will pay for each action and in which position your ad will show for the chosen keywords. The auction is a sealed-bid auction as the advertisers do not know what others are bidding. The highest bidder wins the auction. That being said, what you bid is not always what you pay. Another consideration is that budgets are set as a daily limit. But, Google decided recently that accounts can double up this amount each day as long as they hit their campaign target. There are two main options when it comes to bidding
Automated bidding: Google uses machine learning technologies and rule-based automation to deliver maximum value to advertisers in auctions. It's goal is to increase site visits. The strategy is to maximize clicks automatically so that you get maximum number of clicks within your budget.
Manual bidding: this is great for beginners. This provides control, quick feedback, and ability to change the strategy based on the performance. New accounts with a small set of ad groups are ideal for manual bidding.
6. Review and optimize the performance
If you want to make out the most of your Google Ad campaign, you must keep an eye on the progress of your campaign. It will help you in identifying the shortcomings, if any, and accordingly you can make necessary adjustments in your ad copy. You should track four metrics
CTR– Click-Through-Rate: clicks/impressions
Conversion rate: conversions/clicks
CPC– Cost-Per-Click: spend/clicks
CPA– Cost-Per-acquisition: spends/conversions
Related article: All you need to know about Customer Acquisition
Wrapping it up
These were some most fundamental steps that you must follow in order to get your Ad campaign up and running with the right foundations in place. There is so much more to this platform and advertisers are rewarded for investing the time in more advanced features. Start with the basics and keep track of all the progress made by your Ad campaign.
For professional digital marketing services, consider hiring Digital Marketing Company in Edinburgh.