Do you have an app for your online store? If not, then you are missing out on so many benefits. Or if you already have an app but you haven't optimized it then it is no less than not having an app. In this article, I will be discussing about app store optimization and what are the benefits of optimizing your app.
Let's jump right in
App store optimization has gained very much importance in the past few years as it provides unlimited benefits. If used the right techniques, you can increase the visibility and traffic on your app. In upcoming sections of this article, you will see many benefits of app store optimization.
App store optimization is as important as the various methods and strategies in the digital marketing. In this digital era, people prefer to use apps over website because it comes in handy and are very easy to use. No wonder the trend of app store optimization is increasing. By following the right tactics, you can also get those benefits of app store optimization.
First off, let's go through an introduction of app store optimization
What is App Store Optimization?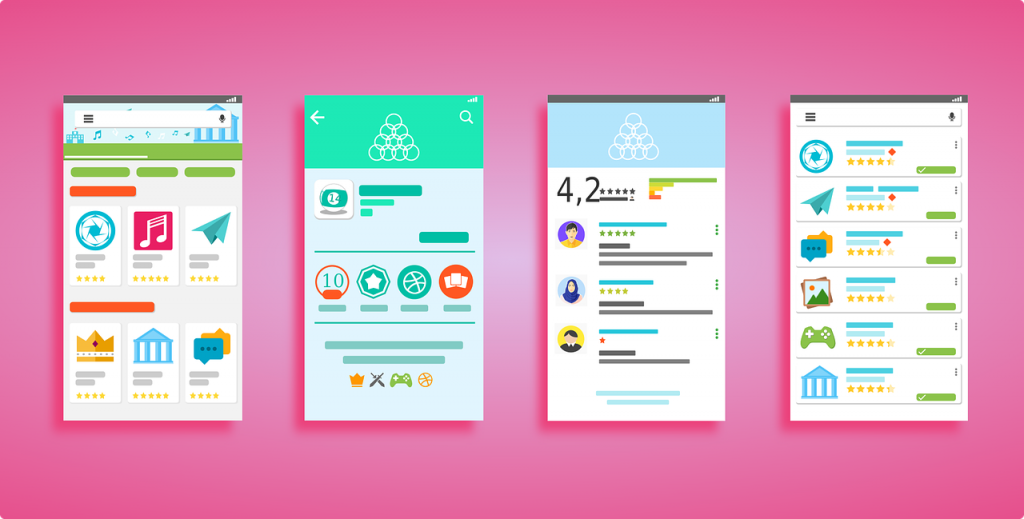 App Store Optimization is the combo of processes and tactics that help in increasing the visibility of mobile app in the application store. Like how the search engine optimization is the tactic to increase the visibility and rank of the website. Same goes with the app store optimization. It includes adding the keywords and molding the information to increase the ranks and traffic towards your app. For app optimization and website optimization services, reach out to Digital Marketing Agency in Edinburgh.
Benefits of App Store Optimization
App Store Optimization has many benefits to offer. By following the right implementation process, you can avail many benefits of app store optimization. Below mentioned are some of the benefits of using app store optimization for your mobile application.
1. Credibility
App store optimization helps you in increasing your brand's credibility. Your app will come up in the category of top apps as your ranks get improved. App store optimization helps you in ranking faster as well as building credibility for the app. Users always go for apps that are on the top than the ones ranked at the bottom.
2. Higher rankings
This is so true that people prefer apps that appear in the top positions. Every business app owner having app is constantly trying to get the better rankings so that they can earn profits. This tactic allows the apps to enhance their visibility with keywords and other strategies. Here are 6 proven tactics to boost your site's Google ranking
3. Cost-effective
App store optimization is a cost-effective tactic to implement to get more traffic and better rank. The best thing about ASO is that it does not require heavy investments and efforts to elevate the ranking of your app in the app store. You only have to put some efforts online and different methods to achieve better results in less duration.
4. Competition
Millions of apps are trying to make their way to the top position. This heavily increases the level of competition. This can make it difficult for brands to push their app to the top. Hence, you have to follow the right strategies in order to get to the top. Struggling with your website's SEO rankings? Digital Marketing Agency in London will help you out.
5. Increased number of downloads
When your app gets good traffic and high ranking, then the number of downloads is bound to increase. Increased visibility results in increased number of download. You will observe a jump in the downloading rate of your app. You have to focus on the implementing the right strategies of app store optimization.
Importance of App Store Optimization
In recent times, apps have become an important part of businesses as well as people's lives. Now people prefer to use apps for gaming, online shopping, and many more things. This results in enhanced traffic and improved ranking of such apps. Optimization is the process by which you can elevate your apps ranking in the app store searches. So, you should give your time to plan out the perfect app store optimization strategy and then implement it effectively.
Wrapping it up
To conclude I would say that apps have become a necessity for everybody on this planet. We are surrounded by tons of apps on possibly everything you can imagine under the sun. You have apps for games, you have apps for online stores, for books, for music, for banking, and so on and so forth. I hope this article was able to convey the importance and benefits of app store optimization.
So what are you waiting for? Go and optimize your app store.
Need professional app development services? Consider hiring Digital Marketing Agency in Leeds which also provides the best app development services.