For a small business, content marketing is the best tactic to grow audience base and increase brand's recognition. Content marketing is not limited to just blogs, but it also includes infographics, whitepapers etc. In this article, I will be discussing why small business owners should deploy a content marketing strategy and how you can create one.
Let's jump right in
Before going into content marketing tips let's see why you should do content marketing for your business
Why Start Content Marketing for Small Business?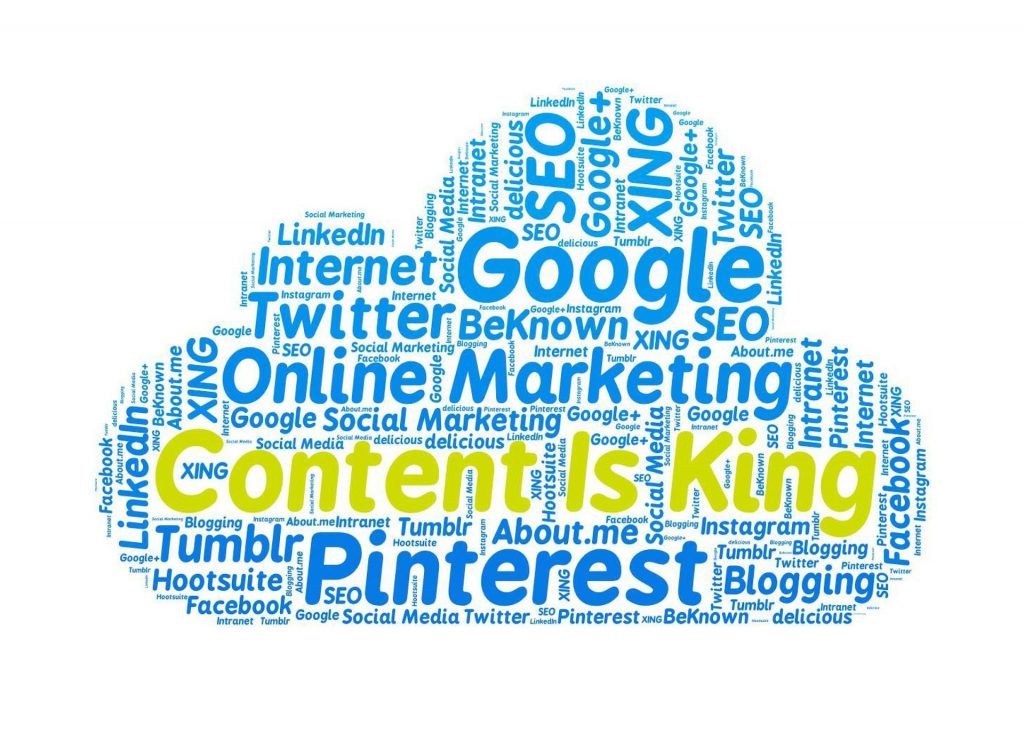 Your business can become a thought leader in your industry by serving up useful, timely content. This will increase your business's recognition and building consumer trust, respect, and loyalty. Content marketing allows you to identify your customer's pain points and speak to how your products solve those issues. This may lead directly to sales. Another important benefit of content marketing is any evergreen content you create. These are contents that never get out-dated. For instance, blog posts about your industry's history or an infographics on how to do something that does not change.
Content marketing is also useful when you create content that can be used across multiple channels and marketing campaigns. You can create a blog post and also make a YouTube video on that and vice-versa. This is a great way of link building. You can link to the post or video on your social media channels. This will establish you in your field of expertise as well as it will save your time and money.
7 Content Marketing Tips for your Small Business
Here are seven content marketing steps that you can follow for your small business
1. Start a Blog
Blogging is a totally free way to market your service and capabilities, while side-by-side establishing yourself as an industry expert. You can drive 30 percent more traffic to your website with just 21-54 blogs on your site.
Besides driving traffic, blogs can help boost your SEO rankings, increase exposure, deliver increased value to your consumers, and generate leads and increase conversion likelihood.
2. Make social media presence for your business
Social media is the place to go if you are actively involved in selling a product or service. But simply getting on social media is not enough; you need to be active on the platforms that your audience uses. But how do you select the right platform for your business among the multiple options out there? This is important because you need to focus majority of your efforts on the platforms where your target audience is active. Need professional social media marketing services? You can always count on Digital Marketing Company in Manchester.
Before doing anything, you need to identify your target audience. You are not speaking to everyone on social media; you are speaking to a specific group of people with specific interests. After you have determined who you are speaking to, next you need to find out how to reach them. There are various strategies you can use to determine where your audience is active.
Collect all the customer data to find out where your audience is spending their online time.
See where the competitors have the most active users by visiting their social profile.
Try to determine consumer online behaviour by using tools like Google Analytics.
3. Start an email newsletter
Email newsletters are an amazing way for small brands to make their way through the world of email marketing. They instantly inform or alert your consumers about new products, upcoming events, industry-related news, and any other worth knowing business related update. Email marketing has been regarded as the maximum ROI generator among all the forms of online marketing which makes it an excellent tool for small business owners to use. Besides improving ROI, email newsletters also help businesses in building goodwill with their audience, enhance customer value, and promote sales, deals, and coupons. Not sure how to start with email marketing? Digital Marketing Company in London will help you out.
4. Matching content to basic customer sales funnel
The actual key to make a purchase is finding the right content that matches with your customer's needs. Content strategy along with a basic customer sales funnel, you can identify the stage of the funnel your customer is currently in and then give them content that speaks towards that stage. A customer marketing funnel is the procedure people go through to reach the conversion stage. Here is how you can Build a Conversion Funnel that will Multiply your Profits. Most important thing to keep in mind is that your content should target the right stage of the funnel with relevant content.
5. Create a content calendar
While it is important to do the work to establish your buyers persona and give them relevant content at their respective stage in the customer marketing funnel. It is also necessary to give them relevant content in a rhythmic way. The delivery of your content should be in a decided manner and not in a reactionary manner. Hence, you need to create a content calendar for that.
Create a content calendar and include blog posts, emails, social media posts, or any kind of content that you would like to create that month. This strategy will help you in being organized and it will also allow your readers to get comfortable with a schedule of content and to develop trust and familiarity with your company.
6. Utilize different content types
Marketing world is highly competitive. Hence, it becomes very important for you to stand out. One way of doing it is through your content marketing strategy. You need to dive deep into your existing content and your competitor's content. Find out what is most relatable and relevant to your audience. Then you must try to replicate that success with your upcoming content. You must know about these content marketing types
Get creative with your content. Don't make your content dull and monotonous by posting 'All-text' content constantly. Try something different. Turn your blog post into infographics. Turn your infographics into whitepapers. Experiment with your content and be creative with your content. For top notch professional content marketing services, reach out to Digital Marketing Company in Birmingham.
7. Feed on customer reviews
Reviews and testimonials are like a goldmine these days. People look for reviews whenever they are searching or looking for local services. Reviews enhance your chances of conversion when they are mostly positive. So you should work hard on your review section. Bring them to life through social media posts and testimonials on your website and blog. Try to make the reviews more personal which will in a way create a customer-generated ad that will speak for itself.
Wrapping it up
Just because you are running a small business does not mean that your content marketing strategy should be undermined. Once you define your buyer personas, you can get on the path to develop a winning content marketing strategy that can grow your customer base and improve your sales.
Need professional digital marketing services? You can hire Digital Marketing Company in Leeds.