Are you struggling with the Click through Rate of your website? Has all your SEO strategies failed to improve the CTR of your website? What could be the reasons behind this? Well, there could be many reasons but this article will revolve around the solutions. Yes! In today's article I will be talking about what is CTR? And how it can be improved?
Let's jump right in
What is CTR?
CTR which stands for Click through rate is the ratio of number of clicks to number of times your ad is shown. Every business owner wants to have a high CTR because high CTR will mean more conversions. It is very important to track CTR of a website because it impacts the quality score of your website. So how CTR can be improved? Let's find out how
Tips to Improve Click through Rate of your Website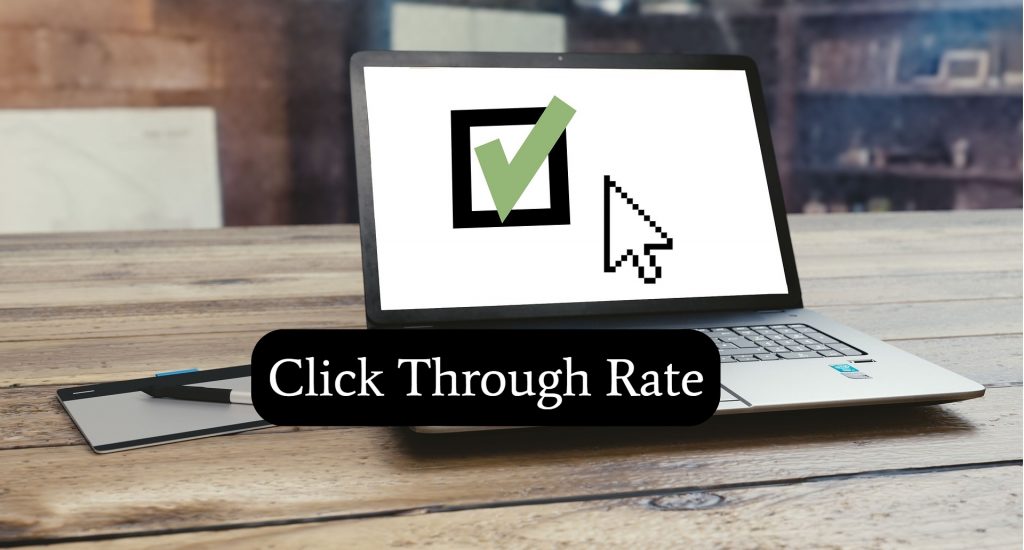 Here is a rundown list of some tips which will help you in improving the Click through Rate of your website. Let's take a look at them one by one
✅ Recheck target audience
One of the most common reasons behind a low Click through rate is targeting the wrong audience. When you target someone who is not interested in your niche, it will result in low CTR. What should be done then? You need to reconsider and re-evaluate your audience. If you are just filtering them based on two parameters like age and gender, you need to stop and recheck the entire strategy. How to identify right target audience for your business?
Use more parameters like demographics, user's intent, purchasing behaviour, buying habits, social-economic status and more. This will get you more qualified clicks and leads which enhances the interactivity between the audience and your content.
✅ Long-tail keywords
Long-tail keywords are an essential part of an effective SEO strategy. And since they are essential for blogs as well they need to be incorporated in your content as well as in your website. This will increase the flow of organic queries on your website. Long-tail keywords help you in getting more qualified leads.
Short keywords make up the top of the marketing funnel whereas long-tail keywords make up the mid and bottom of the funnel. As we know that the bottom part of the funnel has the maximum chances of conversions, it is important to integrate long-tail keywords in your website. Here are Tactics to incorporate Long-tail keywords in blog
✅ Produce quality content
This is another common reason causing low CTR. Quality content is necessary for every website and every marketing strategy. Regardless of the platform where you are putting out content, the quality of content affects the way the audience interacts with your campaign.
Putting out quality content will help you in increasing clicks. When your audience clicks on your ads or open your email, they will be looking at the content and if they don't find it useful your audience won't engage with it. Strong ad copy will generate interest in your audience for your advertising campaigns. You content must be relevant to them. It should be helpful for them according to their needs and interests. Not sure how to start content marketing campaign? Digital Marketing Company in London will help you out.
✅ Clear and compelling Call to Action
Call to action is important to make your audience interact with your content. It persuades your audience to take the next step in the process. You need to incorporate a clear and compelling CTA in order to make your campaign effective. Do not use a generic CTA as it will not help you in anyway. Your CTA should be as specific as possible. Instead of using "Click here" use "Purchase now" etc. This will tell your audience what to do next.
✅ Optimize your ad campaigns
Optimization of your ad campaigns is very crucial. They need to perform their best in order to improve the CTR.  If you get to the right audience and put out appealing content for them you will improve your click through rate. You can use ad extensions to enhance your ad copy using strategies like PPC. You can't add much information to PPC ad copy because it does not allow that. But, by using ad extensions, you can make your ads more attractive and appealing to audience.  
✅ Put content to testing
It is important to test the content you are creating for your campaigns. You are producing content and composing emails thinking they will be helpful for your audience which is not necessary unless you test it. Testing is really important. A/B testing is the best marketing tool to test the content and find the right elements for your ads and emails. You can test things like your CTA, typography, images and so forth.
Wrapping it up
I would conclude by saying click through rate is an important factor to determine the success of your advertising campaigns. It is vital to maintain a high CTR of your website. So, you can follow these tips to improve click through rate of you website.
For professional advertising services, hire Digital Marketing Company in Leeds.