We have seen a rapid transformation in the field of digital marketing. The transformation from conventional methods of marketing to latest marketing methods took over a decade to happen. But the transformation within digital marketing area happened so quickly due to the pandemic. Marketers are witnessing new trends which are very important for devising the future marketing strategy. In this article, I am going to talk about some Digital marketing trends that you can watch in 2021
Let's jump right in
Digital marketing trends to watch in 2021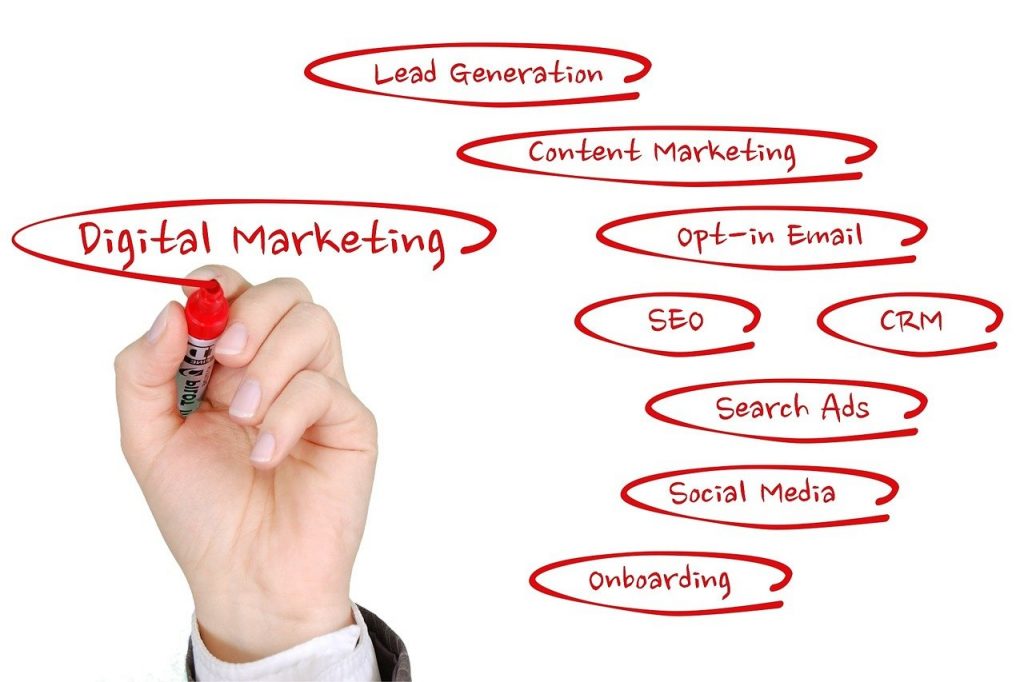 ✅ Frequency and quality of content
When it comes to content marketing two things matter, the frequency and quality of content. You are putting a lot of efforts into writing your content but if you are not regular with your content then all of your painstaking efforts will go in vain. If you don't want to get behind your competitors on social media, search engine etc. then you need to be regular in publishing your content. Besides that, the quality of content matters a lot too. Putting out high volume, low-quality content will only degrade the performance of your marketing strategy.
✅ Customer behavior is changing
As it is evident that pandemic forced people to adopt e-commerce services for obvious reasons, marketers witnessed a change in customer's behavior. And now according to that behavior pattern companies are trying to build security and resilience for future. A report released by IBM has revealed that brands are focusing on transitioning to more resilient infrastructure along with deploying contactless mobile payments and setting up more robust digital selling platforms.
✅ Automation in the digital domain
SEO experts and marketers are looking to adopt the intelligent automation happening across various industries. The reason behind is the number of interactions of customers and touch-points has exploded. The quantity of data for analysis is humongous. Due to these scenarios technologies like machine learning, deep learning, natural language processing(NLP)  and robotic process automation are finding their ways into SEO and digital marketing area.
The meaning of intelligent automation is to let go of making every single decision. These technologies are very helpful in interacting with multiple customers at the same time and also they are useful to analyze massive amount of data. These technologies make decision real time when the customer is most receptive to personalized messaging, deals, content and recommendation.
✅ Localization is the new trend
Another trend marketers are witnessing is hyperlocalization. Due to the pandemic the supply chains got affected and consumers were seen supporting local business. This is because people are now looking for a brand that has values which aligns with their own. Hence, it is high time marketers understand that they should clearly communicate their brand's values to the customers. Localization of content by geography should be supported with information about local landmarks on your GMB profile, by creating unique content targeting location, and targeting ads by location as well.
✅ The bond of SEO and PPC
SEO and PPC looks poles apart but they work side by side. It is time to make them work together in order to ensure minimum spending and maximum ROI. With the new Google Page Experience update, it has been found that some websites are more prepared for Core Web Vitals than others due to which technical SEO is going to become a necessity and not an option. PPC and SEO must cross the borders of sharing data and results. The need of the hour is to do a proactive planning in order to provide the best answer to each customer's need during the entire journey of purchase.
✅ Real time insights to get ahead of customers
Search insights are the closest you can get to your customers if we compare it with their real time voice. Now customers are openly telling brands what they want, their needs and preferences and intent in search queries. Hence, it becomes so much important to listen to these insights and analyzing them in order to activate them with real time personalizations.
✅ The way we work
This is something that not every professional has experienced. Working from home became a thing when the pandemic started. People were working from their home. There was much anticipation about the effects of this change on employees. Many reports suggested that it will decrease the creativity and productivity. However later surveys revealed that more than 70 percent of employees said that their productivity either stayed the same or improved. This change pushed us towards innovation and ability to solve problem quickly.
The bottom line
These trends in digital marketing and SEO reiterate that the direction is always changing, growing and evolving. They may not fit to every organization and industry but by keeping an eye on them you can keep up with the potential trends. You can also take help of a digital marketing agency in Leeds. This will also allow you to assess the impacts of these potential changes on your business or company as a whole.
For more informative and interesting articles, just get in touch with us.