In recent times, Pinterest has made a name as a visual search engine, hosting tons of images, graphics, links, and inspiration for anything you want to find. So, for business having a visual aspect to it whether its photography or original graphics, Pinterest is a goldmine. Majority of its users are on this platform to find photos of new products and the platform is extremely effective when it comes to driving traffic to website. So, it makes perfect sense if a small business is trying to get their hands on Pinterest Marketing. In today's article, I have listed some effective Pinterest marketing strategies for small business.
Let's jump right in
Effective Pinterest Marketing Strategies for Small Business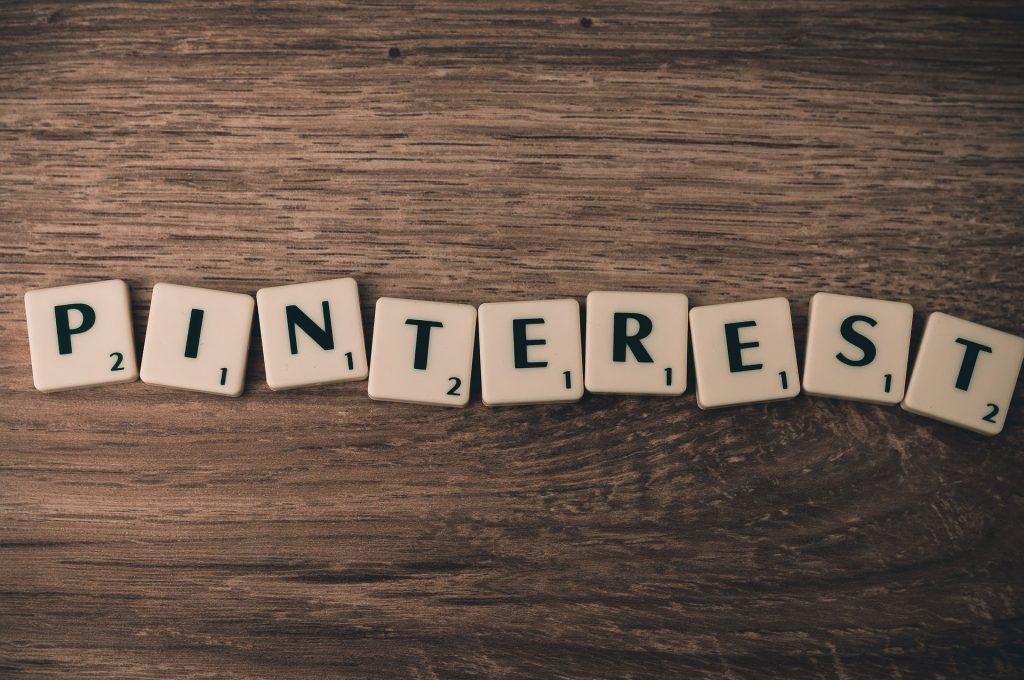 Here are some effective Pinterest marketing strategies for small business
✅ Brand your profile
The first step to build your presence on any social media platform is to brand your profile. You have to first make sure that you have a Pinterest account so that you can access the analytics, rich pins, and more.
Then you need to take some steps to brand your profile so that it can be easily recognized as belonging to your company. Each social media platform has its own customization or personalization features to let you add your touch onto it.
Let's see how you can create a stand out profile for your business
Select a cover board
On Pinterest, users are allowed to select a cover board that shows pins from that board at the very top of their profile. You cannot click the individual pins, but there is a link to that board at the corner of the cover design. This is the perfect spot to add a branded board that has blog posts, graphics, product shots, and other designs from your company. Make sure that they match your brand to give your profile a branded look.
Select up to five showcase boards
Next step to do is to customize showcase boards. They appear directly below your name and bio. Pinterest allows you to choose up to five showcase boards at the top of your profile and they will slide from one board to the next. This is a great place to feature your product, service, or blog boards.
Upload a profile photo
Upload a profile photo that represents your business. This is the face of your business on Pinterest.
Write a good bio
Your social media bios must be similar across all the platforms. Clearly communicate your brand's values and mission through your bio. You can take inspiration from your Twitter or Instagram bio.
Brand your board covers
You can choose specific covers for your boards, which means you can make them match your branding and the rest of your Pinterest profile. You can do it in different ways. One way you can do it by creating and uploading separate board covers to each board first and then link them to your website.
Verify your website
At least, you will have to verify your website. This is how you will get access to the analytics for your website on Pinterest and turn on the rich pins feature on Pinterest that share more information about your links, whether it's an article, a recipe, or a product.
✅ Determine your content strategy
There are multiple types of content that does well on Pinterest such as product pins, infographics, blog posts etc. Digital Marketing Agency in London will help you out with your content marketing strategy.
Product pins: if you are running an online store, you must take some stunning photographs of your products and turning them into pins. Good-looking photos catch the attention of audience more.
Blog post graphics: blog post graphics is another great pin type that promotes the articles you publish on your website. You have to ensure that they are well-designed vertical graphics that will stand out in someone's feed on Pinterest.
Infographics pins: this is another way to share valuable information, via infographics. It includes data visualization, graphic organizers, and statistics. Infographics tend to be vertical, and longform by nature.
✅ Join community brands
You can get your content out there by joining and creating community or group boards. Pinterest lets users invite others to contribute to a board, and it's the perfect way to get your content in front of brand new audiences. Look for popular pinners in your niche and check whether they have a group board related to your industry. Here are 7 Content Marketing Tips for your Small Business
You can contact the owner via email, or by filling out a contact form, and give their account a follow for them to add you. Once you join the group, you must remain active with those boards, pinning some of your content, but also curating content so you are not only promoting your own business.
✅ Focus on Pinterest SEO
Pinterest is basically a visual search engine that means it has its own algorithm and its own search engine optimization rules. You need to focus on the SEO of your Pinterest and implement these rules on your profile to see your ranking increase. Three places where you need to focus on your keyword usage throughout your Pinterest marketing strategy. Struggling with SEO strategy? Reach out to Digital Marketing Agency in Birmingham.
Your profile: keywords should be there in both the name and bio so that it can appear on the search engine when people look up for that particular keyword.
Your pins: add relevant keywords about your pin within both the title and description. Don't focus on keyword stuffing instead; you should focus on adding the main keyword in your pin title. You can add secondary keywords within your pin description.
Your boards: your pin boards must have the focus keywords because SEO is very important.
Wrapping it up
Follow these marketing strategies to make a successful Pinterest presence for your business. This will send tons of traffic to your website and customers to your links by ramping up your content marketing strategy.
Need professional digital marketing services? Consider hiring Digital Marketing Agency in Manchester.