Though LinkedIn was started as a platform for job-seekers and job-providers in 2003. Over the years, it has transformed itself into a business networking website. It is very popular among the business community. LinkedIn has become one of the best business marketing tools. So, to get a competitive edge over other companies in the digital world, it is important to develop an effective LinkedIn marketing strategy.
Now, what is the difference between LinkedIn and other social networking sites?
The difference is that LinkedIn is extremely beneficial for B2B business professionals. A good amount of leads generated by social media comes from LinkedIn. LinkedIn is used by many top professional influencers, industry-decision makers and thought leaders. LinkedIn marketing is a great social media marketing method to make a place for your business. In today's article, I will be talking about some steps you can follow to create a top notch LinkedIn marketing strategy for your online business.
Let's dig in
Create a Top Notch LinkedIn Marketing Strategy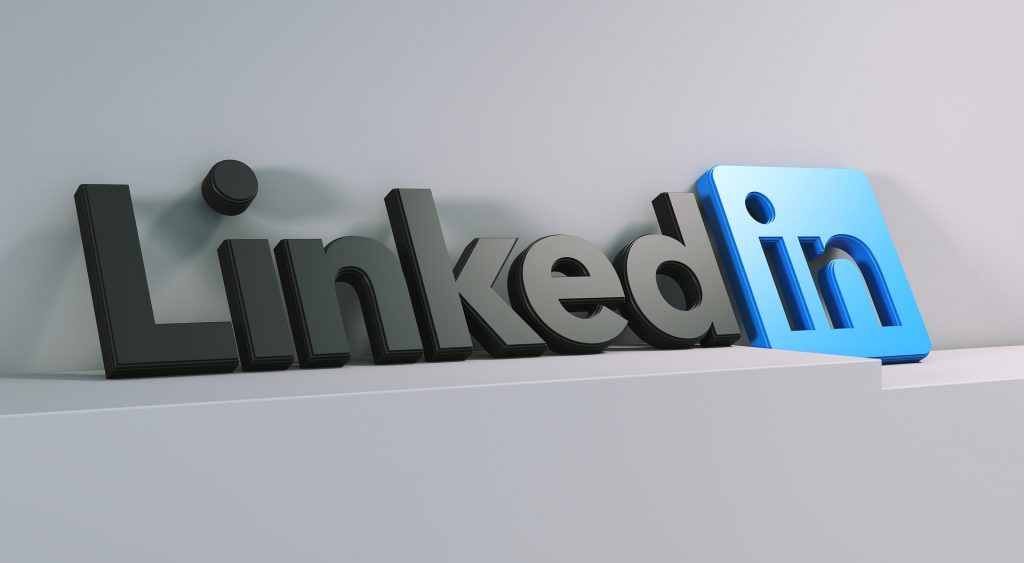 A well put together LinkedIn marketing strategy helps you a lot in increasing your brand awareness, drawing more traffic to your website, generate effective leads, and even establish you as an industry leader. Having Said that, you need to have clear and well-defined goals and tactics to promote your business on LinkedIn
Here I have compiled some steps using which you can create a top notch LinkedIn marketing strategy for your online business.
✅ Determine business goals
You can find plethora of ways to go about your LinkedIn marketing strategy. However, without clear and well-defined goals you can't build an effective marketing strategy. This is because the content you will put out and the method of distributing it depends on what goals you want to accomplish. So, it is important to determine your business goals first and then move on to create your LinkedIn marketing strategy. Some of the most common goals of LinkedIn marketing strategy include
Generating effective leads
Creating brand awareness
Improving reputation of brand
Increasing the level of engagement with the target audience
It is crucial to clearly define your goals, what you want to achieve. Only then you would be able to create the best LinkedIn marketing strategy for your brand.
Besides that, your goals must be
Measurable
Time-bound
Realistic or practical
Relevant to the audience
Accomplishing your goals might look tough, but if you give consistent quality content and keep yourself updated in the industry, you can achieve your business goals.
✅ Understand your target audience
This is one of the most important steps that need to be carefully followed while creating every digital marketing strategy. You must know who your audience is. Because then only you would be able to publish great and relevant content for them. If you do not have the understanding of who you are targeting then your strategy won't be effective enough. Here is How to identify right target audience for your business
You will be better equipped to target audience if you segment them according to various parameters like title, location, industry, and so on and so forth. Using the LinkedIn advanced search tool you can explore and target the right audience for your business. You can get more possible connections by going through the lists of your connections. Your approach with your target audience should be specific as LinkedIn is a B2B marketing platform (mostly).
You must be specific while finding out the problems your audience is facing and when and why they are experiencing those problems. If you want to know more about your target audience, you can take help of various tools and analytics. Analytics will help you understand what your target audience is engaged with; so that you can design your company page and put out content according to their needs and preferences.
✅ Create an effective company page
Company page of every business creates the first impression on the audience. Therefore, it has to be top notch. It is the first line of interaction with the target audience. A well-designed company page is required to promote the products and services which will help the marketers in building brand awareness, generate effective leads, enhance sales, and improve the business overall growth.
Your company page must provide details about your business like your products and services, headquarters, website URL, company size, specialities, and other important and relevant details. Your company page should help your visitors learn more about you which will increase your credibility.
You must write a description that adds value to your company, an appropriate size of logo of your company must be included as well to make the page stand out. You can always take a look at your page using the preview section. This will allow you to see your page from a third person's perspective.
✅ Put out quality content
Content is the most important part of a web page. Without content, every page is incomplete. No matter how beautiful and attractive your web design looks, if you don't have quality content on your page, then everything is a waste of efforts and money. This key to LinkedIn marketing strategy is very crucial. By publishing high-quality, valuable, authentic, and relevant content you can gain a lot of followers which will improve your brand recognition and brand awareness. Here are 7 Content Marketing Tips for your Small Business
Audience will resonate and relate to your content if it is relevant and meaningful which will increase the level of engagement and will make them stay on your page. Your focus should be on publishing helpful and useful posts for your followers and not just promotional posts.
Important things to keep in mind with the content
If you want to the increase the level of engagement with your audience, you must give tips and tricks related to your industry in your posts which will help them. Many online studies have concluded that people like to engage with educative and informative content on LinkedIn more. Besides the quality of content, visibility of content is also important, hence, you can use relevant hashtags to get the necessary visibility. Some great types of content you can try are infographics, case studies, white papers, and pulse posts etc. Visuals like images and graphics are important to make the content more engaging so you can add these elements in your content as well. You must know about these content marketing types
People these days use social media to stay updated with the rest of the world. So you must post latest and updated content for your audience which will help them to stay updated with the recent developments happening all around the world. Too much promotional content must be avoided at all costs. If you are unsure of what type of content you should put out and how to write a compelling and valuable content, then you can take help of Digital Marketing Agency in Leeds which provides the best content marketing services.
✅ Build relationships
LinkedIn is a networking place for businesses. Hence, it is essential to expand your network on LinkedIn in order to reach a wider audience and enhance your growth opportunities. Building relationships is one of the most important aspects of a great marketing strategy. Some ways to expand your network
Sending personalized connection requests to prospects
Connecting with people you met offline through personalized requests
Collaborating with influencers
Joining relevant groups on LinkedIn of your industry
Besides that, you can connect with your audience through direct messages, commenting on their posts, and offering them help or guidance in a polite manner. These entire things may take time but they are definitely effective in building great relationship with the audience.
✅ Track your progress
Last stage is to track your progress in order to determine whether your LinkedIn strategy is performing well or not. This will help you in improving your marketing strategy which will help you in making informed decisions in the future. Tracking analytics will give you insights about your demographics, key metrics of your posts, engagement rate, profile views by job title and more.
With the help of in-app analytics you can see information about your followers, the engagement rate, conversion rate, number of likes and comments, or shares your posts get, web traffic, and how often your website is clicked. If you are serious about your LinkedIn marketing strategy, you can consider taking professional help. Digital Marketing Agency in London will help you out in analysing the metrics of your marketing campaign.
Wrapping it up
LinkedIn provides a great opportunity to businesses trying to stand out in the competitive business world. You can utilize this platform to the fullest by having a great marketing strategy and implementing it in the right manner. Digital Marketing Agency in Manchester can equally support your LinkedIn marketing strategy with their expertise.