In this 5G world, if you don't exist on the internet then you don't exist anywhere. Now when brands are enhancing their online presence, if you are still not on the internet then you are losing many customers and many benefits. Now a days people search "which is the best café near me" before going to any café. Hence, you must understand the importance of taking your business online. There are numerous benefits to building your brand presence online. In today's article, I am going to discuss some reasons you should take your business online.
Let's jump right in
Reasons you should take your business online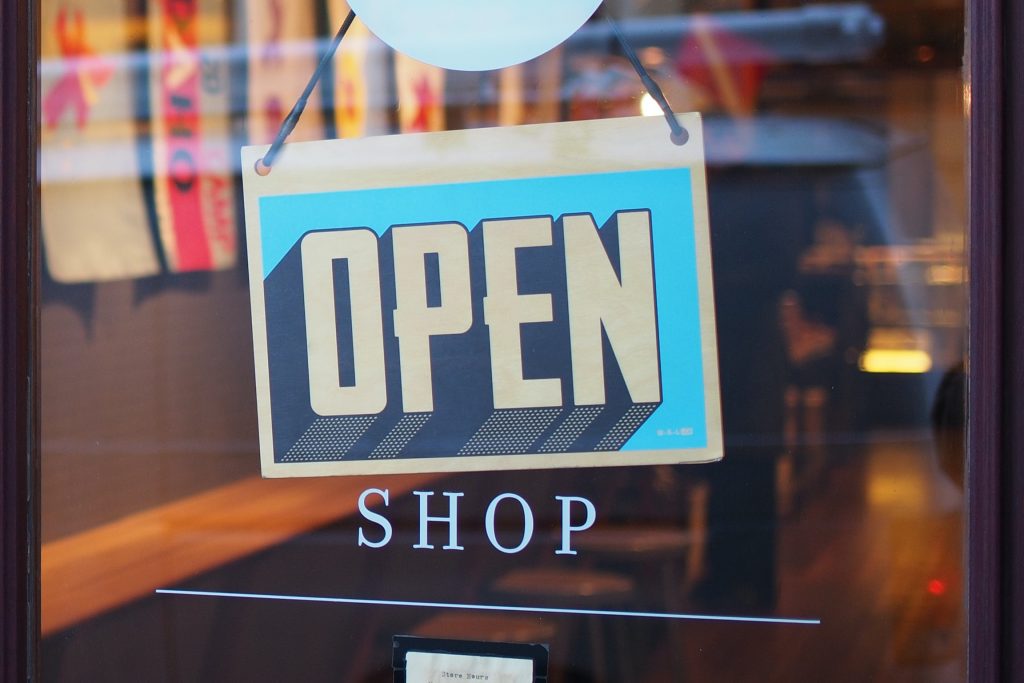 1. Find your customers
Today when most of the people are shopping online, the best place for you to find your customers is online. Many of your existing customers are also online so you can connect with them as well. On the online platform, you can more easily find new customers and retain the current ones. You can create a strong communication channel with your customers. The best place to start with is social media. Create your business page on social media as there you will find many prospects. Social media marketing helps in increasing your brand awareness, generating effective leads and enhancing conversions. So you can start from social media.
2. Makes you trustworthy
Brands having websites are more likely to get more promising customers than the brands without a professional website. Having a professional website of your brand increases your credibility and people also consider such brands as trustworthy. With a professional website you can further build on this trust such as through reviews and feedback. Professional website increases your brand identity among the audiences.
3. You get reviews online
This is one of the best reasons for taking your business online. And this is one of the reasons why people prefer online shopping. Especially for e-commerce companies, this is an amazing method to enhance sales and builds trust. Having a professional website allows you to receive your customer's reviews which enhances your credibility and gain you customers. Good reviews enhances your brand image which encourages customers to shop from your website.
4. All day customer support
While your physical shop opens from morning to night. Your website never closes. Customers can shop 24/7 from your website. Hence, all the international customers or lazy customers who don't like going out can shop online from your brand. Your website allows the customers to visit your business 24/7. Round the clock customer services is crucial to retain your customer base.
5. You are ahead of competitors
Not all of your competitors must be having an online presence. Here you can get ahead of them. With a professional website you can earn their customers. When their customers don't find them online, you get the chance to provide the products or services they are looking for. This way you can not only stay ahead of your competitors you can beat them as well.
6. You will be easily found
Sometimes you don't have to go your customers. They come to you. As we know majority of people search online for brands and if you have an online presence then you will be easily found. You can enhance your visibility to your customers by strengthening your SEO to get your business higher up the search results or by ensuring you are easy to locate on Google maps. Basically, by taking your business online you can enhance your brand visibility and findability.
7. Give boost to your marketing
Having a professional website allows you to enter the world of Digital marketing. You get access to various marketing methods like social media marketing, email marketing, video marketing to name a few. These digital avenues will help you increase your brand awareness, generate leads, increase conversions and more. It also help you enhance your brand image and brand loyalty.
Wrapping it up
Internet has proven time and again to give huge breakthroughs to individuals and businesses. This is your go-to place if you want to increase your customers, sales and profits. Few years from now, almost every business will be online so to avoid that level of competition you should start now. If you start now, then in few years you will observe progress. So you have to be patient with this medium as well.
For more interesting and informative articles just get in touch with us.