Videos are ruling the internet. You can find them everywhere-from video streaming platforms like YouTube to social media platforms. But why are they so popular? Because audience prefer to see visual content more. Human brain processes audio-visual information faster than plain textual information. It is also popular because a large amount of information is being given to you in a short to medium length video. And as we know people are busy in their lives so they need quick information. Video marketing is not new. It has been there since many decades in the form of TV commercials, Billboards etc. So, if you want to leverage your video content in your overall marketing strategy, here are some tips and tricks of video marketing.
Let's jump right into it
Tips and Tricks for Video Marketing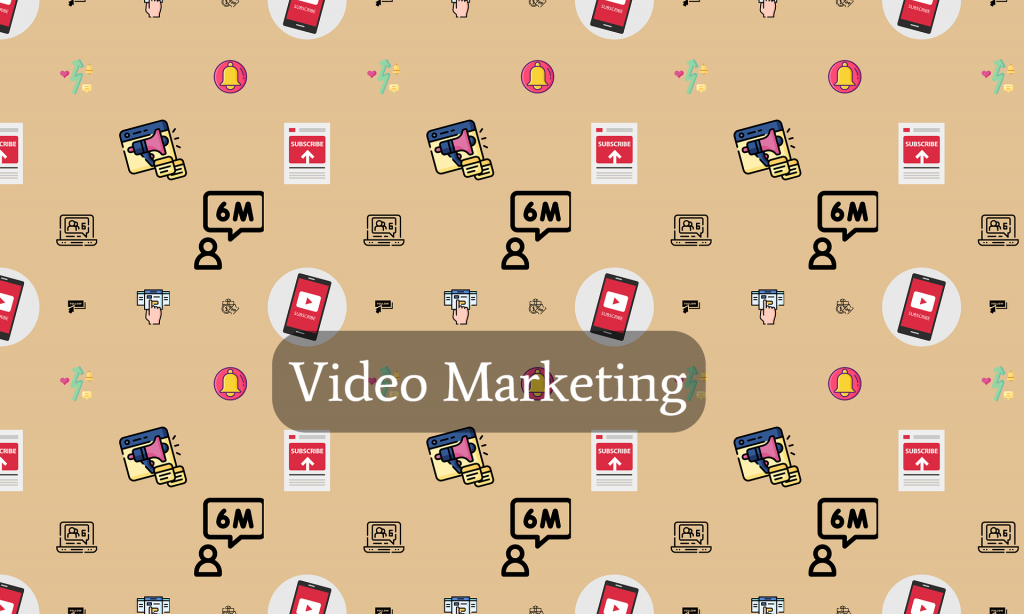 Here i have compiled some tips and tricks for video marketing
✅ Content regularly
Your audience expects regular video content. So, your content should be in terms of campaigns instead of posting videos in any non-specific order. You can decide the stories you want to tell and break it into multiple parts. Posting should be done regularly. After establishing the content of your videos you have to create a publishing schedule. Consistent posting will encourage your audience to come back regularly. For content marketing services, reach out to Digital Marketing Agency in London.
✅ Tell stories
Including stories into your video content is an amazing way to improve engagement. So, you can tell stories in your video. Don't just talk about the mission and objective of your company. Try to tell the people how your customers have benefitted from your services. You can do that by developing a story and creating it in a video format.
✅ Tutorials and demos
The audience must know how your products work. Video can be used to demonstrate how your products work and how you can use them. Audience can watch your videos to understand how product works and can be used.
✅ Reflect on your personality
Videos are a great opportunity to showcase your office culture and company environment. People will not watch boring videos. They want interesting and engaging videos. Your videos should reflect what makes you unique and different.
✅ Include customer-generated content
Your customers would to feature in your videos. Hence, you can include customer-generated content in your videos. You can include videos of your customers using your products or services. And then post those videos to your social media platforms and websites. People are more likely to share the video they are featuring in. And as more and more people share your videos, you will get more exposure. How social media affects SEO?
✅ Include call to actions
Without call to actions, your videos will not get the level of exposure it could get with call to action. So, if you want your audience to visit your website or follow you on social media, you have to add effective call to action in your video content. If somebody is speaking in the video they can instruct the audience to take the necessary action.
You can include text as well in the video description as a link which will take the viewers to your website or social media platforms. People will enjoy your videos but if they don't get to know what to do after watching the video then they will get confused and might not come back for more.
✅ Optimize videos
You have the chance to appear in the Google search results for a particular keyword. So, if you have video content for those keywords you have to optimize the content with SEO. You have to add keywords in your video description. Besides that, you can add short links with call to actions that will take your audience to your website or a specific landing page.
You can also utilize the tagging feature of YouTube. It determines whether or not your video is relevant to some of the other content and groups similar videos together. This will make your video appear as a "related video" when audience watch similar content.
✅ Measure success
Last step is to measure the success. Without tracking the metrics you can never find out where you are losing and where you are winning. So, it becomes very important to measure the metrics and track the result.
Wrapping it up
Popularity of video content is on the rise in the recent years. Marketers are understanding its importance and incorporating video content in their marketing strategy. It's high time you start your video marketing too.
Not sure how to start video marketing? hire Digital Marketing Agency in Edinburgh.