As the entire world is getting back to normal after this COVID-19 pandemic caused havoc, one area that got impacted the most (for the better) is the Digital Marketing.  Few decades ago nobody could have imagined that there will be a thing called internet which will be used for marketing business and their products. And here we are, approaching the end of the first quarter of 21st century using internet extensively for online marketing.
In the last decade we have witnessed the diversification of digital marketing with new marketing methods coming into the picture. Such as social media marketing, content marketing, video marketing, email marketing, influencer marketing and the list goes on and on. And these changes may continue to happen in the future as well. Now marketers across the world are trying to adjust their strategies according to the impact of the pandemic. And they have already started devising strategies for post pandemic scenario. In today's article, I am going to talk about what we can expect and what might be the possible post pandemic scenario of Digital Marketing.
Let's jump right in
Post pandemic scenario of Digital Marketing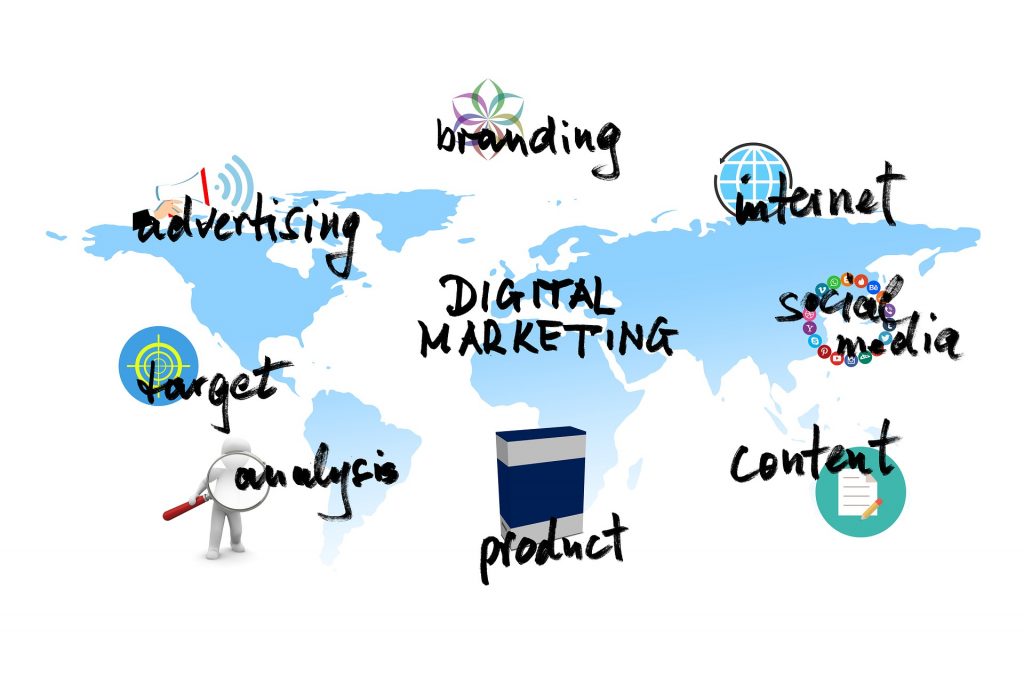 It is evident that businesses have to shift from selling products in physical stores to selling them online. A whopping 300 percent jump has seen in the online sales. This trend will continue to go up even after the pandemic ends. This is because now people are looking for convenient ways to do their work. For instance, working from home, attending meetings and conferences on Zoom and Meet, shopping from the comforts of home etc. These changes can be seen very easily now a days. Now, let's talk about what changes we can expect in the digital marketing domain post pandemic scenario
✅ How marketing agencies adapted to changes
This pandemic has made Digital marketing agencies quickly adapt to changes and take full advantage of the crisis. While many brands focused more on spending money on paid advertising because it increases their revenue significantly. On the other hand, some businesses cut down on their paid advertising budget. This is because they wanted to focus more on online marketing strategy to increase their online presence and brand awareness.
✅ Enquiry going online
Online enquiry has started as people were not allowed to go outside. Digital marketing agencies are employing virtual enquiry forms on their website so that they don't have to turn down any client.
✅ SEO culture
Digital Marketing agencies are now offering the most recommended digital service which is SEO services or Search engine optimization services. SEO are basically the tactics to draw organic traffic to a website and rank it higher at the search engine results page. SEO is in extensive use by digital marketers.
✅ Data Analysis
Data analysis is a popular thing these days. Marketers all across the world are hiring data analysts to analyze their customers data, their demographics, their interests, their search intent, their spending habit in order to devise a more customer-oriented marketing strategy that will focus on building a deeper connection with the audience. Building a personal connection by identifying and understanding your audience will help you to build a niche for your business.
✅ Digital marketing services post pandemic
Like we do research on our target audience for making a marketing strategy, the communication with the audience needs to be targeted too post pandemic. Messaging and mailing should be highly targeted. We will need to understand the persona of the new customer post pandemic and then establish a targeted communication with them maybe in the form of messages or email etc.
With content also, marketers have to make sure that the content they give to their audience holds some value and is informative for the customer. Our focus should increase on SEO services because it will not be possible for small brands to use paid tactics to attract customers.
✅ Importance of website
The importance of website will be required to be understood by the marketers. Many brands are still not focusing on their website optimization. Today when the business is happening online it is important to have a great website. If your website is not optimized you will not survive online post pandemic. Hence, it is necessary for every new and old business to focus on their website optimization. As website is the first touch point it needs to be top notch.
✅ Long term growth strategies
Many brands just focus on 'NOW' which can be very unproductive for their business. It is time to realize the importance of long term growth strategies. This is because the landscape of internet is so complex and deep that you can't afford to just scratch the surface of it. You need to focus on making a long term strategy so that you can explore the deeper regions of the marketing landscape.
Whenever needed you can make adjustments in your strategy. Long term growth is necessary because your website is going to be there forever so you have to have a strategy for that. This will benefit your business in the long term as well.
The bottom line
Marketing is undergoing changes rapidly and most of them are for the better. Customers are no longer interested in celebrities promoting products they don't use. Annoying advertisements that are totally irrelevant to what they want. Hence, it is high time you understand the sentiments of the customers because the audience is also evolving and is more matured and sensible now.
For more informative and interesting articles, just get in touch with us.