E-commerce field is progressing at a rapid rate. More and more players are entering this online market place. It has become very difficult for businesses to keep up with the competitors and in this race to secure the top most position they forget to measure their progress which harms their business even more.
Do you measure your e-commerce metrics? If not then you need to start doing it ASAP. Starting an e-commerce business is not easy you have to invest in it, put your time and efforts into making your e-commerce successful. But one thing that many business owners forget is to measure the metrics of their e-commerce. Because it is the only way you can enhance your business significantly. In today's article I am going to mention some E-commerce metrics that you need to measure regularly if you want to improve your business.
Let's jump right in
Related article: How to convert leads and enhance ranking of e-commerce?
E-commerce metrics to measure to enhance business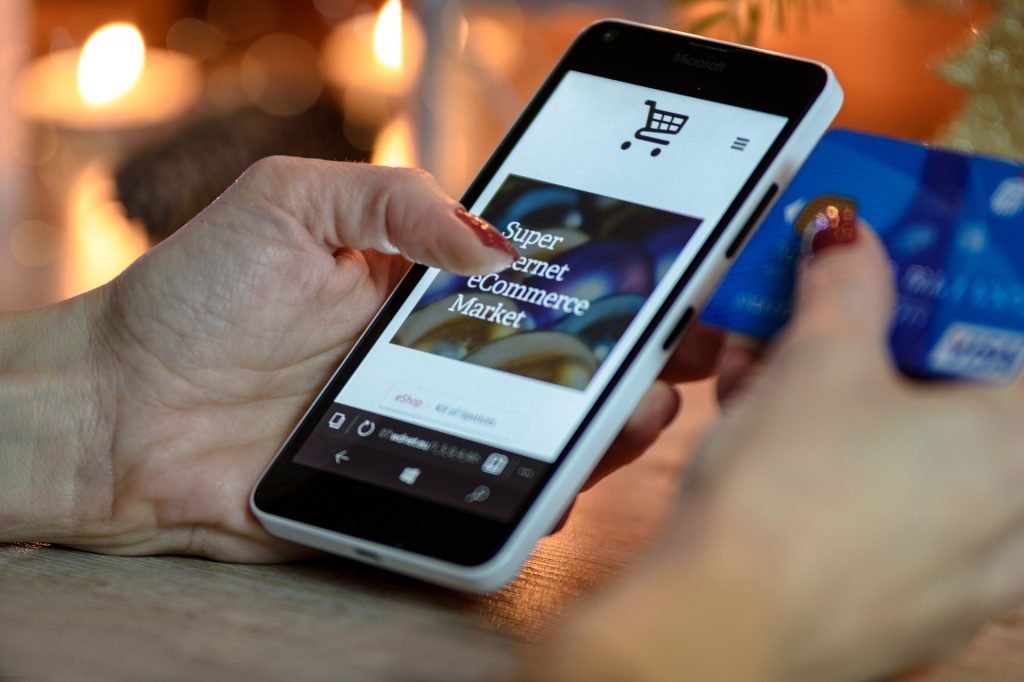 There are thousands of metrics that can be tracked to know the progress of e-commerce but here are listed the most important e-commerce metrics which will help you to enhance your business only when you measure them
✅ Email opt-ins
Email marketing is said to be the maximum ROI generating online method of marketing. Hence, one way to check your e-commerce metrics is by checking the number of Email opt-ins. Email opt-ins are the highly target customers that receive your super specific mails. They may not be making any purchase but they definitely help you drive the quality traffic on your site and it also reduce your dependency on social media platforms to drive traffic.
How to measure Email opt-ins?
You can measure the rate of Email opt-ins by using built-in Analytics of your Email marketing and by setting up a conversion goal in Google Analytics to track your opt-in's "thank you" page.
✅ Sales Conversion rate
This is the most important and most worrying metrics that you should measure at all costs. The percentage of visitors on our site that actually made a purchase makes up your site's conversion rate. There are some tools that will help you in finding the conversion rate of your site. However you can also find the conversion rate manually.
How?
By dividing the number of visitors who made a purchase by the total number of visitors. Hence, it is very crucial to measure this metric if you really want to improve your sales.
✅ Customer lifetime value
This is a measure of the total you earn from a customer over the course of their life. When you know how much your customer lifetime value is you can decide how much you want to spend on acquiring a new customer and how far you should go to retain them. There are many tools to calculate your customer lifetime value. There are many ways to increase your customer lifetime value as well. Most of them boil down to increasing your average order value and also building a long term, trustworthy relationship with your customers so that they come back to your again.
✅ Customer Acquisition cost
The cost of acquiring a new customer is called Customer acquisition cost. If you want to make profit you need to keep customer acquisition cost less than your customer lifetime value. It should be less than your average order value as well so that you make money from every customer.
How to calculate it?
You can calculate your customer acquisition cost by dividing your total marketing spend by the number of customers.
How you can reduce your customer acquisition cost?
By improving your site for conversions you can lower your customer acquisition cost. Also, you can optimize your paid ads in order to spend less for the same results. By utilizing free marketing methods like social media marketing, Email marketing, content marketing etc.
✅ Shopping Cart Abandonment Rate
This tells us about the percentage of customers that add products to their cart but exit your site without purchasing those products. According to an online survey, nearly 70 percent of the online shoppers abandon their carts. Hence, it is important to lower your Shopping Cart Abandonment Rate.
How do you do that?
One of the most common reasons behind the abandonment of cart is complex checkout process. Therefore, you need to simplify your checkout process to make it seamless for the customer to checkout. Do not forget your first time purchasers after they purchase. You have to bring back those first timers by creating a re-marketing campaign for them.
✅ Average order Value
This is basically the average value of each purchase.
How to measure it?
You can measure it by dividing the total value of all sales by the number of carts. Surely, you want your customer to spend more and more so that your average order value increases.
How to enhance it?
You can enhance your average order value by recommending products relevant to what the customer is purchasing or looking to purchase. You can also offer free shipping at a certain cost of order but remember the limit should be not too high it should be affordable for the customer. Bundle products together so that the customer gets a discount which otherwise he will not get on separate products.
Wrapping it up
By measuring the above e-commerce metrics you can significantly improve your business. This becomes even more important in this scenario when majority of the people prefer to shop online. And until the physical stores open you can build your brand awareness and brand presence on the web by making more and more sales using various powerful marketing techniques. If you want to devise a strong marketing strategy for your e-commerce you can hire Digital Marketing agency in Leeds.
For more informative and interesting articles, just get in touch with us.