It is a well-known fact that Facebook Fan Page is a great marketing tool for businesses of any size, non-profit organizations, independent contractors, and freelancers. The fan page helps you connect with Facebook users. And since Facebook is the largest social media platform in the world, it will be a mistake to not utilize it. You can utilize this platform for creating brand awareness and enhancing lead generation. And Facebook fan page is something which can benefit your business a lot by connecting you with a large audience. In this article, I am going to talk about some ways you can follow to create a Facebook fan page for business.
Let's jump right in
How to create a Facebook Fan Page for business?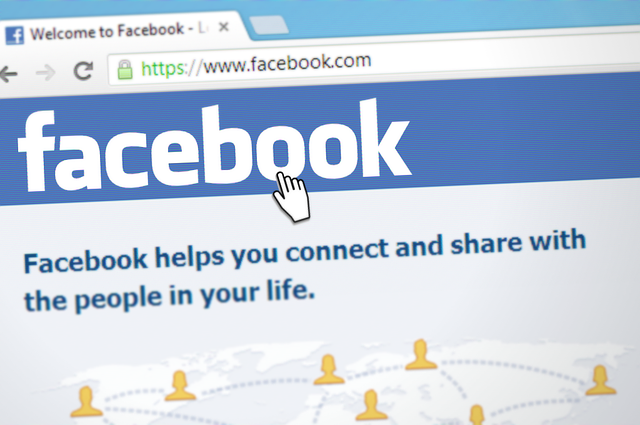 It is important to know something before you start it. If you don't know what a Facebook Fan Page is we will help you understand the basics. A Facebook fan page is a beneficial way for the entities like business owners, celebrities, companies, band to represent them on Facebook. Private profiles are not visible to everyone but these pages are visible to everyone. You can build your online presence through these fan pages.
Let's see how you can create Facebook Fan Page for your business.
✅ Create a Facebook Fan Page
First step is to sign in to your existing account. The most direct way to start to build a fan page is from the blue control bar at the top of a Facebook fan page. Choose Create, next to the home button on this bar. You will see a drop-down menu listing several options for your page. The first option in this list is Page. Choose Page and you will be redirected to another screen showing two options.
Business or Brand
Community or Public Figure
✅ Categorize yourself
Select between these two and you will be prompted to enter the name of your page. You can incorporate keywords for which you'd prefer to rank well for in Google or other search engine results page.
The next field requires you to select a Category for the page. Facebook has literally a huge number of categories for you to choose from. The rundown is alphabetically sorted with captions underneath each major category. You can click every item and navigate to a rundown of different pages under that same listing. Shop around and find the one most appropriate for your purpose.
If you decide later you might want to change the category on your page you can do that from the edit menu of your fan page. The edit menu is situated under the About tab for the page. You can change the category as regularly as you might want.
Related article: 8 Features of High Converting Facebook Pages to Adopt
✅ Upload Profile picture
Next thing you need to do is upload profile picture and the cover photo. You can also skip these two processes and come back again or edit them later. You can change them as many times as you would like. Your profile picture is very important as it will appear next to your post or comments you make. The cover photo is a larger, banner like, image that will appear at the top of your Facebook fan page. The best dimension for cover photo is 820 pixels by 463 pixels in width and height respectively.
✅ Settings for success
When you complete—or skip—the picture work you page will automatically load. Now you need to set the administrator and different roles for the page. Since you created the page you are automatically listed as an administrator. As the administrator, you'll have absolute control over the page. You can add others to your administrator. For instance, you can have your virtual assistant help you with dealing with the page.
In addition to administrator, roles include editor, moderator, sponsor, analyst, and jobs manager and each position is permitted differing levels of control on the page. Facebook doesn't restrict the number of individuals you can allot to these roles. You can likewise add or eliminate individuals whenever you like. To make changes go to your fan page and click the Settings tab in the white bar at the top of the page. Settings are found just underneath the Notifications icons on the primary blue bar.
When you click Settings it will bring up another page showing a few options that you can set for this fan page. Navigate through these and customize your page.
Make sure to read Facebook's terms prior to continuing. You do that by tapping the Review the in Facebook terms link. Violating Facebook rules can get your page terminated, so be certain you know the policies.
✅ Build fan pages on mobile phones
You have to login into the mobile app of Facebook. Then use the hamburger menu and select Pages next to the orange flag. This will enable you to create or view already existing pages. Then you will name and categorize your page as mentioned previously. Categories will be in a scroll-down list. Select Next when you are done. You can include a website link, profile picture, or cover photo. You can tap Visit Page once you are done to navigate to the new fan page.
Read also: Ways to Add Podcast to Your Facebook Page
✅ Delete a Facebook Fan Page
You can decide to delete a fan page as an administrator anytime. In order to do this go to the fan page and select Settings located at the top of the page. Look in the general tab. You will see an option to remove the page at the bottom. You have to make sure that the correct page is displaying, then click Delete and Confirm.
✅ Customizing Facebook Fan Page
Make sure your fan page provides all the important information about your business before you start gathering fans which includes:
Link to your home business website
Fill in the About information related to your business
Integrate other social media platforms like Instagram, Twitter, and YouTube etc.
What to post on your Facebook Fan Page?
While the objective of making a business Facebook fan page is for marketing, you need to abstain from posting only "buy now" type messages. Keep in mind, social media is social, and this is known as a fan page, so your goal is to build a community. To do that, you need to post helpful information as well as messages that will attract followers and have them engage with you. Some ideas for posts:
Posts from your own blog
Posts from other blogs or sources
Images with memes or quotes
Ask questions
Exclusive and special offers for fans only
Videos
Contests or giveaways
Give BTS (Behind-the-scenes) sneak peek into your business
Or anything that interests your audience
Wrapping it up
Facebook fan page can give you many benefits if you do it the right way. By creating a Facebook fan page for your business, you can improve the engagement with your audience and fans. This will produce very fruitful results.
If you need professional digital marketing services, you can hire Digital Marketing Company Leeds or Digital Marketing Company Birmingham.
For more interesting and informative articles, get in touch with us.