Facebook is now entering the world of podcast. Creators can link their iTunes RSS feed with Facebook with the new Facebook podcast feature. So that episodes are automatically aggregated in your Facebook newsfeed. Does this have some benefits? Yes, it does. In this article, I am going to tell you some simple ways to add podcast to your Facebook Page while also explaining how you can take advantage of this big change by Facebook.
Let's jump right in
Why you must add your podcast to your Facebook page?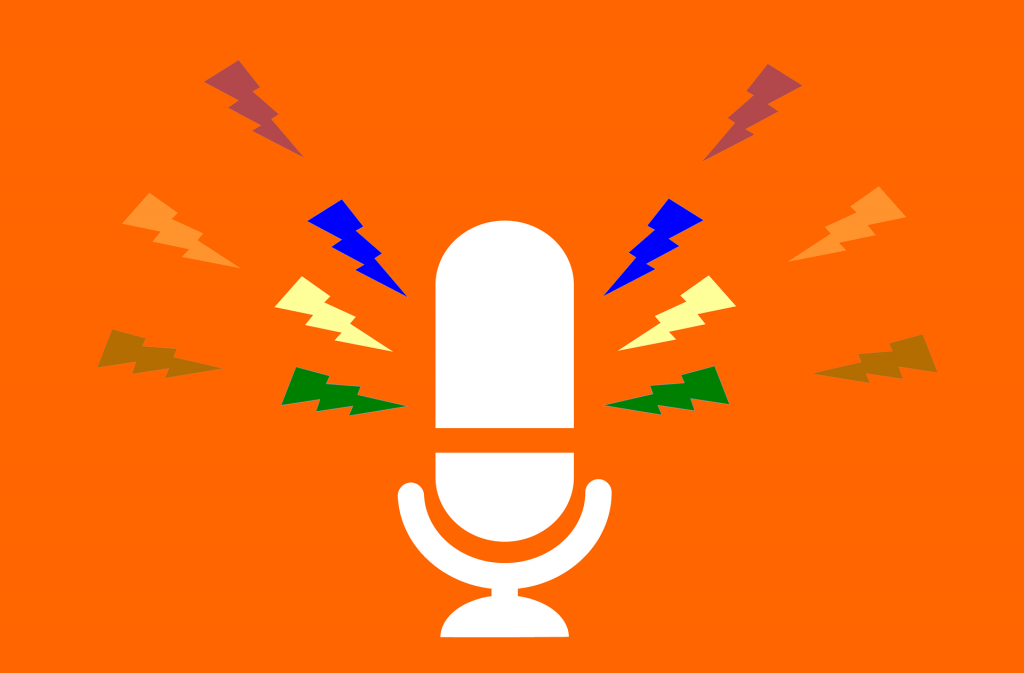 There are multiple reasons why adding your podcast to your Facebook page is a great idea. Firstly, it is a new opportunity to connect with your audience without having to do anything at all. Once you set it up, you can let it run and your Facebook followers that might not have iTunes will be able to listen to your podcast as well.
Here are some reasons why you should add podcasts to your Facebook Page.
✅ Connect with a wider audience
Of course, the amount of money you make depends on the number of people you can reach. The more people you can reach, the more money you will make. While this is mostly true, this new Facebook podcast feature provides more than just a large audience. Adding your podcast to Facebook page allows you to take it beyond an audio experience. You can connect and engage with your audience, talk to them, ask them questions, and ride on the success of your podcast to create new content in new places. Facebook is just a place you can go to connect with your target audience.
Related article: 8 Creative Facebook Ads Tips You Must Know
✅ Try new features
Additionally, Facebook is rolling out a new suite of audio creation tools for its podcast feature. They have invested in technology like text-to-speech, voice morphing, and a backend audio creation tool to make it more enjoyable for creators. All this can be done directly from the Facebook app without the need for a third party provider. The platform also offers a sound collection features that lets you optimize and make changes to the audio so you can mix multiple tracks together, create voice effects, and add filters.
According to an online survey, 28% of listeners prefer podcasts over any other type of audio content, and around 18% say they listen to podcasts more now than they did a few years ago.
Facebook has also added a "soundbites" feature which lets you create short audio clips featuring your favorite parts of your podcasts. You can cut out funny quotes, inspirational moments, or important pieces of history that you want to cherish and compile into a piece of content.
✅ Live Audio Rooms
One of the prominent reasons Facebook podcasts could be a strong feature is the engagement factor. That is the one area where podcasting lacks. You don't generally engage with people unless it is on another platform, using a different medium. When your podcast is on Facebook, you have multiple ways to engage with your audience.
One of the ways is through the creation of Live Rooms in Group. For instance, let's say you have a spiritual podcast discussing a spiritual book; you can create a group engage alongside your podcast. When the podcast end, you can go into the group, answer questions, talk, and engage with the community about your thoughts and comments.
✅ Monetization opportunities
This is also a vessel for advertisers and revenue stream for creators like everything else on Facebook. There are different ways for creators to make money from their podcast, including donations, entry fees, audio creator funds, and subscriptions.
There is a possibility to turn this into something like Patreon, which requires subscribers to pay a monthly fee to be able to access to a private community. Facebook podcasts seems to be much more than a feature. But, instead an attempt to create a whole new experience on the platform for audio lovers.
Ways to Add Podcast to Your Facebook Page
Now let's see some ways you have to use in order to add podcast to your Facebook page.
✅ Set up a Facebook Business Page
The first step is to set up your Facebook Business page. If you already have one, you can skip this to go to the third step directly. It is free and simple to do. First you have to log into Facebook, click the create a page button and follow the following steps-
Enter your desired page name
Then pick a category based on what type of content you will create
Fill out a description
Click create page
✅ Complete your Facebook profile
Once you are done with filling out all the necessary information, you have to upload a banner photo, profile picture, and fill out small details about what audience can expect to learn or hear in your podcast. Don't forget to optimize your business page so that people can find you. People can find you by searching on Facebook, the basic principles of social media keyword research apply here.
✅ Link your podcast to Facebook
You will have to use an RSS feed to add your podcast to Facebook page. Once you are done with recording the episodes, use a podcast hosting service like PodBean, BuzzSprout, or others to host your podcast. They will provide you with an RSS feed to share across podcast directories, including Facebook. This let other platforms to play the podcast such as Facebook or Spotify.
It also allows you to share the podcast to other platforms such as a website or other social media platforms. You only have to do it once and that is the best part about this. When you have finished setting up everything, your new podcast episodes will automatically post to Facebook every time you upload a new one on iTunes.
Wrapping it up
Creating a Facebook podcast is much easier than people think. It is very clear that Facebook is trying to become the only place people need to go for content, business, networking, and more. If you already have enough experience in the field of audio entertainment, you should try migrating to Facebook which might help you reach even more listeners. Podcasting will continue to gain popularity, especially as the younger generations' age. So it is high time to walk alongside the trend or get left behind.
Want to start Facebook marketing, Facebook advertising or any kind of social media marketing? Hire digital marketing company in Leeds or digital marketing company in London for social media marketing services.
For more informative and interesting articles, get in touch with us